IELTS academic reading | An overview
In 2022, approximately 3.5 million individuals took the IELTS exam worldwide, each aiming to achieve a high band score in various sections, including IELTS academic reading. Achieving a high IELTS reading score is not just a matter of English proficiency but also involves a strong understanding of test-taking strategies and effective preparation. 
This article offers an in-depth guide, replete with 2023 tips and sample questions, to help you navigate the complexities of the IELTS academic reading section. By leveraging these insights, you'll be better positioned to reach – or even exceed – your target band score when opting for the IELTS 2023 exam. 
Understand the IELTS academic reading structure
Before diving into effective IELTS strategies and tips, it is extremely necessary to comprehend the basics. The IELTS academic reading section is a 60-minute test featuring 40 questions. The test is divided into three sections, each comprising a long text. 
Section 1: Includes texts related to everyday life in an English-speaking country
Section 2: Focuses on work-related issues like applying for jobs or interpreting data
Section 3: Contains more complex language and ideas, often in an academic or scientific context
The IELTS academic reading score chart
When it comes to your IELTS reading score, it's all mapped out on a band score chart for academic reading and listening. Your raw score out of 40 is converted into the IELTS band score, which ranges from Band 1 (Non-User) to Band 9 (Expert User). Generally speaking: 
Band 6: Competent user, about 23-29 correct answers
Band 7: Good user, approximately 30-35 correct answers
Band 8: Very good user, around 36-39 correct answers
Getting a Band 6 and above often requires a systematic approach to answering questions and a keen understanding of the text.
Breaking down the types of questions
The variety of question formats in the IELTS academic reading portion is one element that might catch you off guard. You've got different sets of questions like multiple-choice, identifying information, matching headings, and so on. Let's break them down: 
Multiple choice: You're given a question and several possible answers. The key here is to understand the text fully before making a choice.
True/False/Not given: Here, you're required to validate statements as per the text. You will have to understand that "Not Given" means the statement is neither confirmed nor contradicted by the text.
Sentence completion: You'll need to complete sentences with words from the text. This demands a solid grasp of vocabulary and context.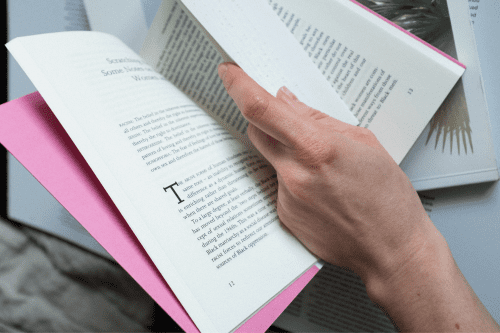 Strategies for effective preparation
Understand the test format
An essential first step in your IELTS academic reading preparation is understanding the test format. Familiarize yourself with the types of questions you'll encounter. The official IELTS website provides several IELTS academic reading practice tests in PDF formats to get you started. 
Given that the IELTS reading test is timed, learning how to manage the 60 minutes you're allocated is crucial. Prioritize questions that you find easier and leave challenging ones for later. A common recommendation is to spend approximately one to one-and-a-half minutes per question. 
Skill development
Skimming: Quickly go through the text to understand its general idea.
Scanning: Search for specific information, like names, numbers, or terms, without reading everything.
Detail Reading: Carefully read the text's required portions, particularly when answering questions that demand a deep understanding.
These skills will not only help you in IELTS academic reading but also in comprehending academic texts in your future studies.
Useful resources for IELTS academic reading
There are many IELTS academic reading practice resources available online; however, the quality of the resources differs. Hence, it's prudent to rely on trusted sources for your preparation: 
IELTS official website: Provides authentic IELTS academic reading practice tests.
IELTS fever academic reading: Offers an array of practice tests, though it's not an official source.
Educational institutions: Many universities and educational institutions offer free IELTS academic reading practice resources.
Bookstores: You can find a variety of guidebooks that come with IELTS academic reading practice tests, both in physical and PDF formats.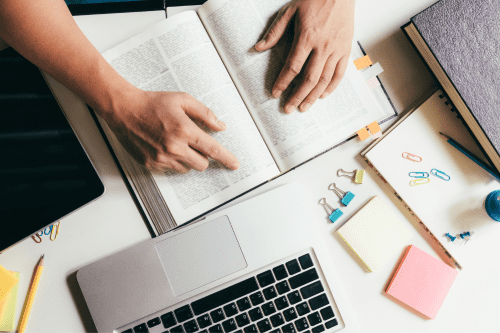 Sample questions and how to tackle them 
Tackling sample questions head-on is a tried-and-true way to improve your IELTS academic reading band score. In this section, we'll look at some sample question types and the strategies for answering them. 
Multiple-choice questions 
These questions test your comprehension skills. It's advisable to read the question before reading the passage. This helps you focus on key information while reading.
Tip: Eliminate the wrong answers to increase your odds of selecting the correct one.
Matching headings 
In this type, you're tasked with matching headings to paragraphs.
Tip: Skim through the passage to get a general idea, then read the headings and match them accordingly.
Fill in the blanks 
These questions require you to fill gaps in a summary of the passage or in a set of sentences.
Tip: Read surrounding sentences to identify context clues that can help you choose the correct word or phrase.
Achieving a high IELTS academic reading score 
A high IELTS academic reading score isn't just about comprehension; it's also about test strategy. Here are some focused strategies:
Answer all questions: There's no negative marking in the IELTS academic reading test, so it's beneficial to answer all questions.
Review your answers: If time permits, review your answers. Sometimes, a second look can provide a different perspective.
Use the process of elimination: Especially for multiple-choice questions, eliminating clearly wrong options can make your decision easier.
Final thoughts 
Mastering the IELTS Academic Reading section requires a blend of strategic preparation and focused practice. Understand the test structure, develop essential skills like skimming and scanning, and utilize trustworthy resources for practice. Most importantly, familiarize yourself with the IELTS academic reading score chart to set achievable goals. 
Key takeaways 
Knowing what to expect in the IELTS academic reading section gives you a significant advantage.
Mastering skills like skimming, scanning, and detailed reading will serve you well.
Leverage official practice tests and credible study materials for your preparation.
Use your 60 minutes wisely by prioritizing questions and leaving time for review.
Since there's no penalty for wrong answers, make sure you attempt all questions.
Liked this article? Check out IELTS Reading Practice Test: An Overview Have any doubts? Feel free to contact us.
FAQs
Q1. How is the IELTS Academic Reading score calculated? 
Answer: The IELTS Academic Reading score is calculated based on your raw score out of 40. This is then converted into a band score ranging from 1 to 9 using the IELTS band score chart for academic reading and listening. 
Q2. Where can I find reliable IELTS Academic Reading practice tests?
Answer: The IELTS official website is the most reliable source for practice tests. Other good resources include educational institutions and reputable IELTS preparation books.
Q3. Is it advisable to skim and scan the reading passages?
Answer: Yes, skimming and scanning are effective techniques for the IELTS Academic Reading section. Skimming gives you a general sense of the text, while scanning helps you locate specific information quickly.