The science behind multisensory techniques
Learning is a complex process that involves more than just reading a book or listening to a lecture. Our brains are wired to absorb information through multiple
channels. Multisensory techniques tap into this natural inclination by engaging a variety of senses, from sight and sound to touch, and sometimes even smell and taste.
Why multisensory techniques are effective
Before we delve into the nitty-gritty of specific techniques, let's explore why a multisensory approach is so beneficial for learning:
Enhanced memory: When you engage multiple senses, you create a richer memory trace in your brain. This makes it easier to recall information later. For example, reading aloud while highlighting text can help reinforce the material in your mind.
Improved focus: Traditional study methods can get monotonous, leading to decreased focus. Multisensory techniques keep your brain actively engaged, making it easier to concentrate for longer periods.
Better understanding: Some concepts are difficult to grasp through text alone. Incorporating visual aids, interactive activities, or even tactile experiences can make complex ideas more understandable.
Increased engagement: Let's face it, studying can be dull. But when you incorporate different senses, it becomes more of an interactive experience, making it easier to stay engaged.
Personalized learning: We all have unique learning styles. Multisensory techniques offer the flexibility to tailor your study methods to what suits you best, making learning more effective.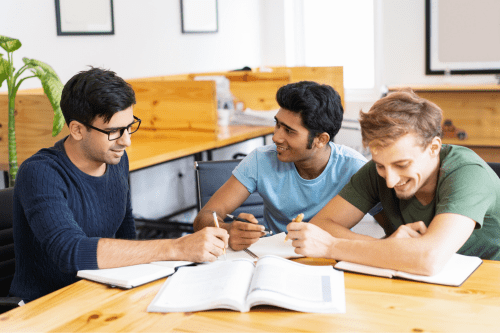 Exploring different multisensory techniques
The beauty of multisensory techniques lies in their versatility. Whether you're a visual learner who benefits from colorful diagrams or an auditory learner who prefers to listen to lectures, there's a multisensory approach for you. Let's dive into some of these techniques, tailored for various subjects.
Multisensory Techniques for Math
Math can be intimidating, but it doesn't have to be. Using multisensory learning techniques can make it more approachable. For instance, using colored pens to differentiating types of equations or incorporating physical objects like blocks to understand algebraic concepts can make a world of difference.
Multisensory Techniques for Literature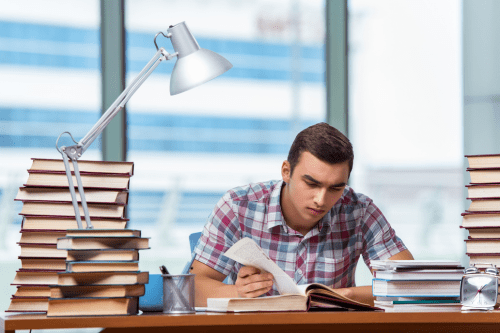 Literature can transport you to different worlds, but sometimes the text can be challenging. Multisensory reading techniques can help. Imagine listening to an audiobook while following along with the text, or even acting out scenes to better understand the characters and plot.
Multisensory Techniques for Science
Science often involves complex theories that can be hard to grasp through text alone. Multisensory teaching techniques like interactive experiments, 3D models, or even virtual reality can make these theories easier to understand.
Multisensory Techniques for History
History can sometimes feel like a long list of dates and events. But multisensory teaching techniques can bring history to life. Think about visiting a museum to see artifacts or using interactive timelines to understand the sequence of historical events.
Multisensory Techniques for Language Learning
Languages are more than just words; they are a combination of culture, sounds, and expressions. Multisensory learning techniques in language studies could involve cooking a dish from the culture you're studying or listening to music in the target language.
Key Takeaways
Utilizing multiple senses enhances memory and understanding.
Multisensory techniques make study sessions more interactive and personalized.
These techniques are versatile and can be applied to various subjects.
Multisensory learning can be particularly beneficial for people with learning disabilities or attention issues.
These techniques can also be applied in a group study setting, making learning more collaborative and engaging.
Multisensory methods can be adapted for online learning environments, offering a more interactive experience than traditional online courses.
These techniques are not just for academic subjects; they can also be applied to practical skills like cooking or playing a musical instrument.
Liked this article? Learn GMAT study strategies | Top 7 techniques for visual learners If you want to know more contact us toady!
Conclusion
Multisensory techniques offer a groundbreaking approach to learning that goes beyond traditional methods. By engaging multiple senses, these techniques create a richer, more interactive learning experience that can be tailored to individual needs. Whether you're a student looking to boost your grades or an educator aiming to make your lessons more impactful, multisensory techniques are a valuable tool in your educational arsenal.
FAQs
Q1. What exactly are multisensory techniques?
Answer: They are teaching or learning methods that engage multiple senses to enhance learning and retention. This could mean combining visual aids with auditory cues or using tactile experiences to enhance understanding.
Q2. How do these techniques improve the learning process?
Answer: These techniques create multiple neural pathways in the brain, which makes it easier to recall and understand information. They also make the learning process more engaging, which can improve focus and retention.
Q3. Are these techniques applicable to all subjects?
Answer: Absolutely, these techniques are incredibly versatile. Whether you're tackling complex mathematical equations or diving into a literary classic, multisensory methods can be adapted to make learning more effective.