IELTS preparation books | An overview
The International English Language Testing System (IELTS) is one of the most popular English proficiency tests taken by students and professionals across the globe. Its scores are often required for professional, educational, and migration-related applications and are accepted as proof of English proficiency by more than 10,000 organizations across 135 countries.
Now, to get your dream score in IELTS, you need to prepare with suitable exam material. As a student, it is important for you to select the right books when you are preparing for your IELTS exams. But there are endless books out there, and you may feel lost. If you are confused about what are the best IELTS preparation books, we are here to make your search easy. Keep scrolling!
Skills tested via the IELTS exam
Taking the IELTS exam is an excellent way to develop and practice your knowledge and skills in the English language. The test assesses your ability to communicate in the language through four different sections-
Given the thorough testing and evaluation processes of the IELTS exam, it is crucial to be well-prepared for each section of the test.
In addition to IELTS preparation books, there are also many online resources and courses available to help you prepare for the IELTS exam. These can provide additional practice exercises, simulated exams, and personalized feedback to help you improve your skills.

Ultimately, the key to success on the IELTS exam is consistent practice and preparation. Whether you choose to use books, online resources, or a combination of both, make sure to set aside regular time to study and track your progress over time. With dedication and hard work, you can achieve your desired score and open up new opportunities for yourself.
One of the best ways to do this is with the help of IELTS preparation books and guides. Some of them have been listed below.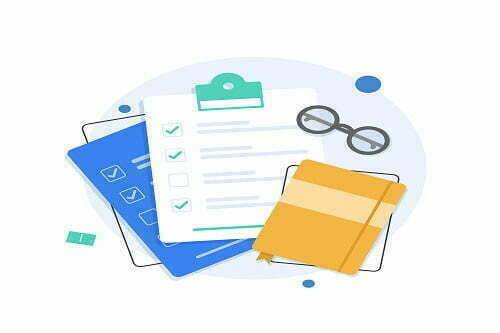 5 IELTS preparation books to prepare well
Books may be a conventional approach to preparing, but they provide a reliable overview and share multiple effective strategies for prepping for the exam. Moreover, the flow and content division of these IELTS preparation books and guides helps you learn concepts at your own pace. 
Here are the 5 best IELTS preparation books you must check out-
1. Barron's IELTS superpack
'Barron's IELTS Superpack' is one of the best IELTS preparation books to prepare for IELTS. This comprehensive four-book set includes all the IELTS materials you need to crack this exam! 
The first book ('Barron's IELTS') consists of four module practice exams and two general training practice exams. With it, you also get access to audio tracks and comprehensive subject reviews.
'IELTS Practice Exams with MP3 CD' consists of six academic practice exams and six training module exams. Each question comes with an answer and explanation. This is among the best IELTS books that come with a CD.
'IELTS Strategies and Tips' helps you develop expert strategies to answer exam questions.
You can also expand your vocabulary with 'Essential Words for the IELTS' as it introduces you to the 600 most frequently used words from previous IELTS exams.
2. The Official Cambridge Guide to IELTS
This Cambridge is, without a doubt, an essential IELTS book you should refer to while preparing for the exam. You can use this book for both IELTS Academic and General Training prep.
The book collates information gathered by previous year's IELTS test-takers. Therefore, we highly recommend you prepare this book.
The Official Cambridge Guide also includes several hints, suggestions, and pointers that you can use to do well in the exam.
Every section of the IELTS exam is covered in detail, with different strategies for you to adopt so you can attempt the test to the best of your abilities.
This IELTS preparation book also gives you access to IELTS Listening and Speaking material via an attached DVD.
It is among the most recommended IELTS preparation books because it covers eight full-length sample papers with detailed answers.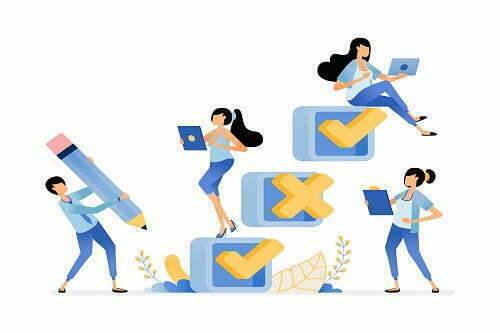 3. Cambridge IELTS 14 Academic Student's Book with answers with audio: Authentic practice tests
This excellent IELTS preparation book offers four authentic examination papers composed by Cambridge Assessment English-the developer of the standard IELTS papers. So, by referring to this book, you get to learn about the actual exam paper pattern and the difficulty level of IELTS. 
A comprehensive section within the IELTS preparation books provides detailed answers to each question in these four exam papers.
It guides you through the different modules of the IELTS exam, offering a clear explanation of the overall scoring system. It also gives you access to the IELTS Listening material.
The material in the book is constantly revised and updated to reflect changes in the IELTS syllabus.
However, an important thing to keep in mind is that this book has been designed specifically for the IELTS Academic exam.
4. Simone Braverman's Target Band 7
Written by a former IELTS aspirant who passed the exam with flying colours, this is among the best IELTS preparation books to practice from, especially if you're short on time.
One of the highlights of this book is the set of clear and to-the-point strategies that the reader can use to crack the test.
Different sections of the book are highlighted with reviews and tips shared by students who recommend it for its clean and easy-to-read format.
The book also teaches you how to manage your time during the exam-a skill that every IELTS test-taker must master.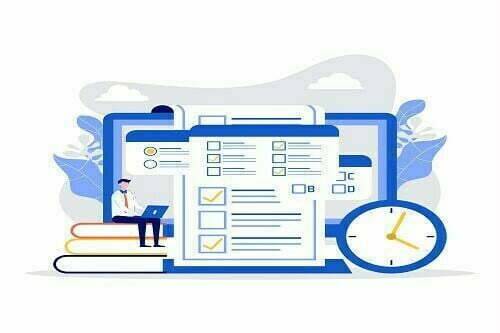 5. Official IELTS Practice Materials
This IELTS book is written by the official partners of the IELTS exam (the Cambridge Language Assessment examiners). It explains every section of the test in detail, offering invaluable tips for preparation wherever necessary.
The practice papers within this book cover academic and general training portions, answer sheets, and popular feedback from examiners.
This book is often used by teachers conducting training sessions for aspirants preparing for the IELTS exam.
The DVD provided with the book contains a few pre-recorded sample listening tests for your reference and a complete listening test for you to practice.
Key takeaways
The IELTS exam is one of the most popular exams that test proficiency in the English language.
Thousands of authorities globally require IELTS scores from international applicants looking to migrate or study abroad.
The IELTS exam and scoring processes are very stringent; therefore, students should select the right IELTS preparation books.
Preparing for the IELTS exam with the right tools can help you ace the test with flying colours.
Now that you know the best IELTS preparation books to ace the exam, get started with your prep! If you are still confused about where to begin, reach out to us. We will help you clear this exam with the desired score.
Remember to focus not just on the content of the exam but also on time management and test-taking strategies. These can make a big difference in your final score.
And don't forget to practice your English language skills regularly, whether by reading, writing, listening to podcasts, or speaking with native speakers. The more you immerse yourself in the language, the more comfortable and confident you will feel on exam day. Good luck with your studies!
FAQs
Q1. Which IELTS preparation books will help to improve vocabulary for IELTS? 
Answer – 'Check Your English Vocabulary for IELTS' is a recommended IELTS book for students who want to improve their vocabulary.
Q2. What is the difference between Academic and General Training IELTS tests?
Answer – The Academic IELTS is taken by students looking to pursue undergraduate and postgraduate degrees abroad, while IELTS General is primarily for those who wish to work and immigrate abroad.
Q3. Does IELTS test British or American English?
Answer – IELTS tests in both British and American English. Students are trained to understand different native accents in the language during their preparations for the exam.