Introduction
The Graduate Management Admission Test (GMAT) serves as a gateway to prestigious business schools and is known for its rigorous assessment of quantitative, verbal, and analytical skills. Integrated reasoning has emerged as a distinguishing factor among its various sections. The IR section goes beyond traditional testing by evaluating the ability to synthesize and interpret information from multiple sources. It demands a blend of critical thinking and logical reasoning, skills that are paramount for future business leaders.
In this article, we will explore the complexities of the integrated reasoning section, shedding light on its real-world relevance and providing a comprehensive GMAT strategy tailored to help you succeed. 
Understanding the integrated reasoning section & relevance
GMAT strategy for the integrated reasoning section is not only to score well in the standardized test, but also mirrors the analytical demands of the modern business world. In an era driven by data-driven decision-making, the skills evaluated in this section are highly relevant for anyone looking to make a name in the business world!
1. Relevance to modern business
The integrated reasoning section mirrors the analytical demands of today's business environment. With an increasing focus on data-driven decision-making, the abilities tested in this section are directly applicable to real-world business scenarios. Here's why it's significant:
Data interpretation: The ability to interpret data from various sources is crucial in making informed business decisions. The IR section tests this skill, aligning with the demand for data-savvy business professionals.
Critical thinking: The modern business landscape requires critically evaluating information. This section assesses how well a candidate can analyze data, draw conclusions, and implement solutions.
Multi-source reasoning: In a world overwhelmed with information, synthesizing data from different formats and sources is essential. The integrated reasoning section challenges test-takers to combine information effectively, reflecting a critical GMAT strategy for success.
2. Relevance to business school curriculum
The integrated reasoning section's relevance extends to business school curriculums itself. The skills assessed in this section lay the foundation for subjects like finance, marketing, and operations. A strong performance in the IR section highlights a candidate's readiness for business school and their potential to thrive in a dynamic, information-driven educational environment.
3. Relevance to employers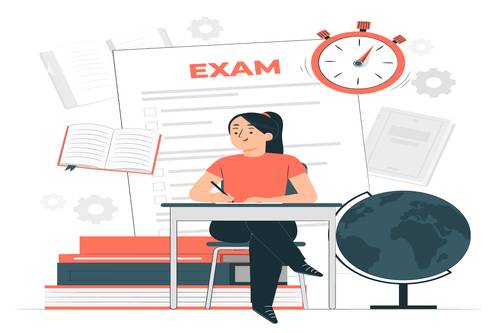 The abilities tested in the IR section are highly sought after by employers. Many companies prioritize candidates with strong analytical and reasoning skills, recognizing that these abilities are integral to organizational success. The IR section serves as a proxy for these competencies, making a candidate's performance here an indicator of their potential in the workplace.
By recognising the relevance of the integrated reasoning section in these key areas, candidates can develop a focused GMAT strategy that aligns with the test's demands and the broader context of business education and employment.
Strategies for acing the integrated reasoning section!
The integrated reasoning section of the GMAT can be daunting without proper preparation. A targeted GMAT strategy focusing on specific skills and techniques is essential for success. Here is a list of detailed strategies for tackling this challenging section.
1. Familiarize yourself with the question types
Understanding the types of questions in the IR section is a critical GMAT strategy. The section includes four main question types:
Multi-source reasoning (MSR): These questions require integrating information from different sources, such as text, tables, or graphs.
Table analysis: Understanding and interpreting sortable tables is the key here, requiring both data analysis and logical reasoning.
Graphic interpretation: These questions test your ability to interpret data from graphs, charts, and other visual representations.
Two-part analysis: This format requires solving complex problems by identifying two correct answers from several options.
By familiarizing yourself with these question types, you can approach the IR section more confidently and efficiently.
2. Focus on time management
Time management is vital for the IR section, where test-takers must answer 12 questions in 30 minutes. You can include the following time management strategies as part of your GMAT strategy:
Allocating time: Divide the available time evenly among the questions, keeping an eye on the clock to avoid running out of time.
Practice timing: Regular practice with timed IR sections can build the speed and accuracy needed for success.
3. Utilize GMAT preparation materials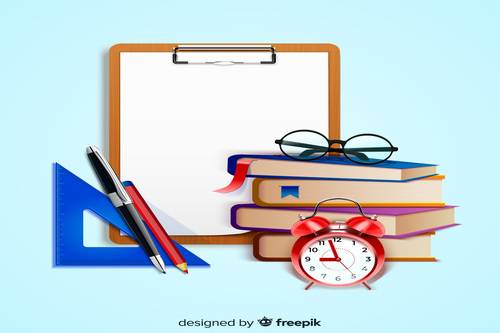 Leveraging GMAT preparation materials designed specifically for the IR section can sharpen your skills. You can consider taking the assistance of the following:
Official GMAT guides: These provide authentic practice questions, offering valuable insights into the test's structure and question types.
Online tools and tutorials: Various platforms offer interactive lessons and exercises that target the specific skills needed for the IR section.
4. Analyze and learn from mistakes
An ongoing GMAT strategy should involve regularly reviewing and analyzing mistakes. This particular approach can help:
Identifying weaknesses: By understanding where you went wrong, you can target specific areas for improvement.
Enhancing strategy: Learning from mistakes enables refinement of your overall GMAT strategy, leading to more efficient problem-solving.
5. Build a strong foundation in math and logic
The IR section often involves quantitative reasoning. Strengthening your foundation in mathematics and logic is vital for a high score. You can consider the following strategies:
Reviewing basic math concepts: Topics like percentages, ratios, and statistics often appear in the IR section.
Improving logical reasoning skills: Enhance your ability to think logically through regular practice with reasoning exercises.
Key takeaways
Familiarity with the four main question formats in the integrated reasoning section is essential for a tailored GMAT strategy.
Practice under timed conditions to hone speed and accuracy.
Official guides, online tools, and tutorials can aid targeted preparation.
Regular review and analysis of errors leads to continuous improvement.
Strengthening your foundation in mathematics and logic will ensure readiness for the quantitative reasoning challenges in the IR section.
The GMAT's integrated reasoning section is not merely a test of one's quantitative and logical skills; it's a reflection of the real-world decision-making processes that are pivotal in the business realm.
By following the strategies outlined above, GMAT test-takers can elevate their preparation and performance, positioning themselves for success in both the exam and their subsequent careers. We hope this blog was insightful. Reach out to us for more information on tips to achieve a good GMAT score or if you have any further questions!
Liked this article? Read more : All about GMAT for MBA | GMAT sample test!
FAQs
Q1. What is the GMAT's integrated reasoning section?
Answer: The IR section assesses a test-taker's ability to evaluate and synthesize information from multiple sources, including text, charts, graphs, and tables. It consists of 12 questions that are to be answered in 30 minutes.
Q2. How important is the integrated reasoning section in the GMAT?
Answer: The integrated reasoning section is scored independent of the overall 800. Though the score is not included in the main GMAT score, business schools often closely examine it. A strong performance in the IR section can reflect well on a candidate's ability to make data-driven decisions.
Q3. What are some key GMAT strategies for the integrated reasoning section?
Answer: Key strategies include understanding the question types, managing time effectively, using specialized preparation materials, analyzing mistakes to identify weaknesses, and building a strong foundation in mathematics and logic.