SAT format | A comprehensive guide for you!
The Scholastic Assessment Test, also known as the SAT, measures a candidate's aptitude for higher education through a multiple-choice format. The writing, verbal, and mathematical abilities of a person are examined by the SAT.
High SAT scores can be a bonus for students looking for admission abroad. Results from standardized tests remain the best leveler across academic grading scales. Excellent results show that applicants have the necessary cognitive skills and are prepared for college outside their courses and internships.
What changes will be made to the digital SAT format (2023)?
Some major alterations to the pattern have been announced as SAT format becomes online in 2023. These new modifications will impact students' test-taking strategies and preparation-
1. Time
The SAT format (2023) criteria dictate that the test period be reduced from three to two hours. The Digital SAT format will give students additional time per question and information about workforce training programs and career alternatives.
2. Smaller passages
In this section, students can anticipate shorter, simpler readings and passages with just one question connected to each.
3. Calculator usage
It makes sense that the math component would take up a lot of your time since it requires formulae and calculations. The good news is that the digital SAT format will permit students to complete this part using calculators.
4. SAT paper | Pen vs. digital
Partitions between desks are not permitted during paper test administrations as a part of the SAT format (2023). However, the College Board strongly advises against using these for digital test administrations. One benefit is allowing pupils to sit face-to-face, which is never permitted for offline administrations.
5. Every test will be different
To prevent cheating with test security, the College Board can administer a unique test to each student thanks to the digital format. An introductory module will be the first part of every segment. The difficulty of every subsequent question the student sees will then be determined by how well they did on the initial round of questions.
Students can link to several job alternatives, courses, and training programs because of the test's adaptive nature. Exam scheduling will be more flexible for schools, states, and districts. There are already guidelines on when and how it will be given to keep the SAT exam's validity.
What remains unchanged?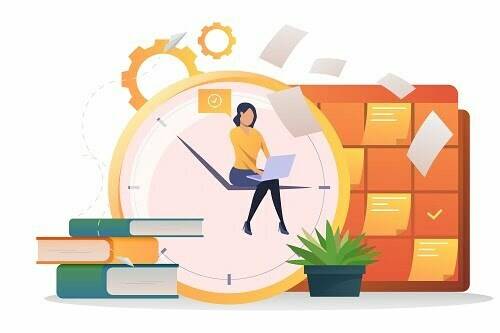 The test's subject
How students prepare for exams
The use of SAT in colleges
How to evaluate students
How exam participants are graded
Benefits of Digital SAT in 2023
Here are a few other advantages of the digital SAT format (2023)-
Secure: Tests administered using paper and pencil may be canceled for any reason, whether internal or external. Since each student will take the SAT on their device or one provided by the school, the digital version will be more secure.
Faster results: As opposed to waiting for weeks, students will now get access to their results more quickly.
In 2016 and 2021, the SAT underwent some significant adjustments, with the total score baseline dropping from 2400 to 1600. The Board eliminated the optional SAT Essay and SAT Subject exams in 2021. With modification throughout the years, the goal has been to make the test easier for test-takers to understand and a more comprehensive experience overall.
Guidelines for preparing for the new digital SAT in 2023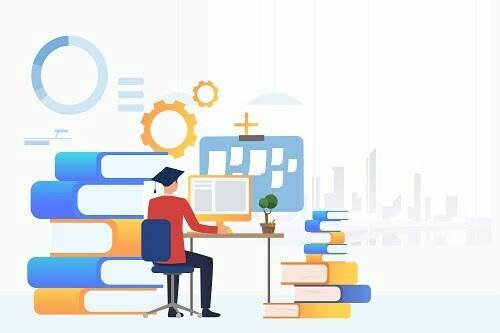 The SAT is still administered using paper and pencil in its computerized format. You must practice and work hard for both versions. You can also improve your chances of getting better grades by considering the following advice-
Keep up with the most recent developments by reading editorials and current events.
Take the time to become well-versed in both science and humanities subjects.
The two most important aspects are writing daily and practicing vocabulary and grammar.
Practice math problems. Concentrate on trigonometry and geometry while also learning formulas and shortcuts.
Take a lot of practice exams on the computer if you are not accustomed to taking computerized assessments.
Set a timer when taking a mock test and manage your time properly.
Put more effort into the areas you lack by keeping an eye out for them.
Key takeaways
According to the College Board, the Digital SAT format (2023) will be more relevant, easier to administer, and to take.
The decision to make it available online would also help the Biden administration's attempts to reintroduce international students to US universities.
We hope you enjoyed reading this blog. In case of any queries, reach out to us or drop a comment below!
Like this blog? Then read: 8 efficient tips to cracking SAT you need to know
FAQs
Q1. What is a suitable SAT score?
Answer – Anything over 1350 is regarded as excellent. An average score is between 1000 and 1100. Universities like Washington State University, Eastern Mennonite University, and the University of Colorado Denver accept SAT scores between 1000 and 1100.
Q2. Is the new SAT format going to be simpler?
Answer – The SAT format is being altered to make it simpler. Because the portions are shorter in the digital form, time management is improved.
Q3. Is it possible to take the new SAT at home?
Answer – Despite turning digital, the SAT format still needs to be taken in front of a university or SAT center proctor. You cannot take the SAT from home.