SAT language and writing | An overview
The SAT language and writing section test your ability to read, analyze, and write. The multiple-choice questions test your understanding of grammar and usage, while the essay writing section tests your ability to use your knowledge of grammar and usage in writing.
In addition to grammar and vocabulary, you'll need to know how to recognize the following:
How sentences are constructed and the role of each part of speech (nouns, verbs, adjectives, adverbs).
What makes for good writing: strong diction (word choice), ideas supported by details and examples, coherence (logical flow), etc.
Kinds of SAT language and writing questions
The SAT language and writing section are one of the most difficult parts of the test. It is also one of the most important because it can add up to 50 points to your overall score. Following are the three kinds of questions asked in SAT language and writing section.
Standard English Convention Questions
These questions test your knowledge of grammar, usage, and mechanics. For example, you may be asked whether it's correct to start a sentence with "however" or whether the word "that" is appropriate in a given situation.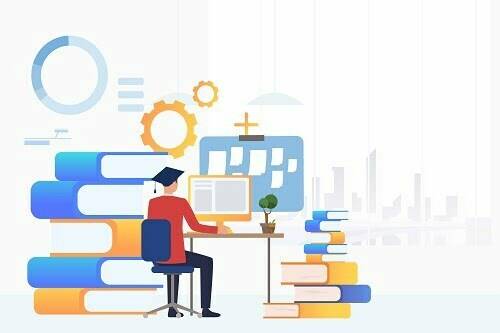 Improving Sentences Questions
These questions test your ability to combine various parts of speech in a balanced way so that the resulting sentence is grammatically correct, clear, and concise. On these questions, you will be asked to identify an underlined part of speech that needs to be changed or to determine whether or not a given sentence is correct according to SAT grammar rules.
Rhetorical Skills Questions
Rhetorical Skills questions ask you to analyze and evaluate a short passage. You might be asked about the author's tone or attitude or whether he or she supports an argument with facts, opinions, or beliefs. You may also have to decide what the author's purpose is and why the author wrote this piece.
The passages are usually taken from newspapers, magazines, or other sources such as advertisements. The questions are not based on any particular passage but instead focus on general skills such as understanding tone, analyzing arguments, and recognizing bias.
Types of text in SAT language and writing passages
SAT language and writing passages are always about a specific topic. They can be about a person, a place, an event, or even an idea. However, the SAT doesn't give you much information about what these topics are ahead of time. Instead, the passages use different types of text to describe them in detail.
Let's take a look at some of the most common types of text in the SAT Writing section:
Argument passages
These passages argue for or against an issue, idea, or concept. They usually contain a thesis statement (a statement that states the author's position on the subject), supporting details, and examples to support the thesis. The author will also use logic and reasoning to support his or her ideas. You'll need to consider the facts presented in the passage and decide whether they support or weaken the author's argument.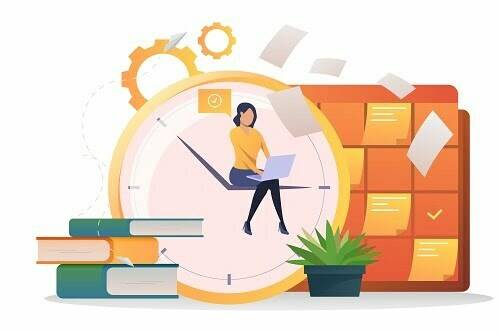 Narrative nonfiction
The most common type is narrative nonfiction. These passages are written by a person who lived through an experience or event and then wrote about it later. The author may be relating their story to others who did not experience it directly or writing down those experiences for posterity's sake. Examples include diaries, memoirs, and first-person narratives.
Informative or explanatory
These passages provide information about a topic but don't necessarily take a stand on it. They may discuss facts about a subject or explain how something works. The goal of these passages is not to persuade you of anything but rather to inform you about a particular subject matter so you can make informed decisions as an educated citizen in our society.
Persuasive essays
Persuasive essays come in many forms, but all have one thing in common: they make an argument for something specific. The author will present evidence to support his claim while also trying to sway the reader into agreeing with him/her. Persuasive essays can be found in magazines and newspapers as well as textbooks and scholarly journals.
Quick tips to improve your performance in SAT language and writing section
Pay attention to the overall structure of the sentence when you read; make sure that you understand what each sentence contributes before moving on.
Look carefully at each word in a sentence; don't just skim over it or assume that you know what it means based on what comes before or after it.
Make sure that you understand exactly what each sentence says; for example, if an author says, "A politician who is known for his honesty," does he mean someone who is honest all the time or just when he's running for office?
Make sure that you understand exactly what each sentence says; for example, if an author says, "A politician who is known for his honesty," does he mean someone who is honest all the time or just when he's running for office?
Avoid far-fetched analogies (e.g., "This school is like a movie theater because they both have popcorn machines." The implication here is that schools should not have snack machines!)
Avoid overgeneralizing statements (e.g., "People who love movies always go to them with friends." This statement could be true depending on what kind of movie we're talking about — maybe it's an action flick! — but it's not particularly useful information.)
Key takeaways
Understand that the questions asked in the SAT language and writing are different in format. Practice each type of question extensively to get the hang of them.
The SAT language and writing passages are aimed at analyzing your ability to understand what you read. Make sure that you understand the type of passage for a better-formulated answer.
Analyze the paragraph to figure out if the text is argumentative, narrative, informative, or persuasive.
While preparing for SAT, you will find the writing and language section quite expansive and time-taking.
Make sure that you understand the kind of answer expected from you based on the tone of the question.
We hope that this blog post on "SAT language and writing" has provided you with all the basic yet necessary information on SAT questions. If you still have questions about what is SAT exam and need further information or assistance on overseas education, feel free to reach out to us. Plan your study abroad journey the right way.
Good Luck!
Also Read: What is SAT exam and how to crack it? | Subjects, tips, & more!
FAQs
Q1. How can I improve my SAT language and writing?
Answer – To get a good score on this section, it's important to understand the types of questions on the SAT and how they're tested.
Q2. What is a good score for SAT writing?
Answer – The SAT Writing test is scored on a scale of 200 to 800. A good score is considered to be more than 450.
Q3. Is there an essay in SAT 2022?
Answer – No, the college boards have discontinued offering SAT subject tests with essays.