IELTS band calculator | An overview
The IELTS test evaluates candidates' speaking, writing, listening, and reading skills. Each of these sections has its module, and it's important to understand how the IELTS band calculator works. Reading and listening require your receptive skills to evaluate how you grasp written and spoken English in academic and everyday circumstances. The listening and speaking modules are the same whether you take the General Training or Academic IELTS.
However, there is a distinction between the reading and writing sections. Academic IELTS applicants must describe and explain a graph, table, chart, or diagram and write an essay, while General Training (GT) candidates must write a letter and an essay.
Similarly, the Academic IELTS portion of the Reading module has three lengthy reading texts, whereas the GT IELTS section contains one long reading text and three to five short pieces. The IELTS band calculator's raw score to band conversion is also different in Academic and GT IELTS.
This blog will go over what examiners look for and how your IELTS band calculator for the Writing, Speaking, Reading, and Listening test is assessed.
How does the IELTS band calculator work?
The total band score is obtained by adding the four component scores and rounding up or down to the closest full or half band.
If the average of the four components is less than 25, the Overall Band Score is rounded up to the next half band.
For instance, over 75 go to the next full band.
The overall score is rounded down if the average is less than 25 or 75.
Let's understand the IELTS band scoring for each section.
How is the IELTS Speaking test marked?
During the IELTS Speaking test, they will ask you to participate in a discussion similar to the one you may have in everyday life. You will be placed in a private room with a qualified examiner for the examination.
Pro tip- If you start feeling uneasy or do not hear something, all you have to do is ask. The examiner will slow down, speed up, or even repeat or reword a question to you. Remember that the examiner is there to enable you to perform at your best.
Your speaking abilities are evaluated based on several factors, including-
Fluency
Coherence
Pronunciation
Lexical resource
Accuracy
Grammatical range

How is the IELTS Reading test marked?
On the Reading test, you will have 40 questions to answer.
There are several questions, such as-
Multiple choices
True or False
Match the following
Complete the sentence.
Your replies are either accurate or incorrect, so the grading differs from the Speaking and Writing examinations. Each right answer is worth one mark, and your band score is determined by the total amount of marks you receive.
The tables below provide an average number of marks required to get a specific band score for Academic Reading and General Training Reading.
Academic Reading
| | |
| --- | --- |
| Band score | Raw score of 40 |
| 5 | 15 |
| 6 | 23 |
| 7 | 30 |
| 8 | 35 |
General Training Reading
| | |
| --- | --- |
| Band score | Raw score of 40 |
| 4 | 15 |
| 5 | 23 |
| 6 | 30 |
| 7 | 34 |
| 8 | 38 |
What is the scoring system for the IELTS Listening test?
There are 40 questions in the Listening segment.
All of the questions will be in audio lips format.
One mark will be awarded for each right answer.
The overall band score is calculated by adding all of the marks together.
The tables below provide the average number of marks necessary to get a specific score for the Listening test as per the IELTS band calculator.
| | |
| --- | --- |
| Band score | Raw score of 40 |
| 5 | 16 |
| 6 | 23 |
| 7 | 30 |
| 8 | 35 |
How is the IELTS Writing section marked?
To score the section, examiners look for criteria such as "task achievement" for Task 1 and "task response" for Task 2. Besides, they look at things such as
Coherence and cohesion
Grammatical range and accuracy
Lexical resource
All of these criteria are weighted equally, and the average of the two tasks is the band score for the Writing section.
The IELTS 9 band scale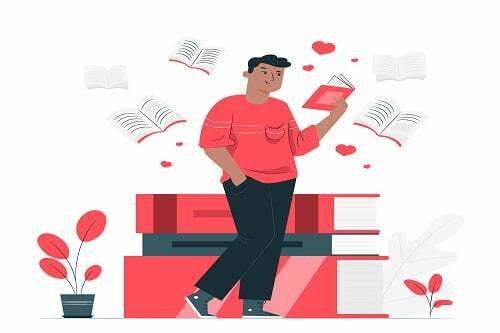 You will be given a band score from 1 to 9 for each component of the test (Writing, Reading, Listening, and Speaking).
Your total IELTS band score is calculated as the average of these two scores. This can be a full score (e.g., 5, 6) or a half-score (e.g., 7.5, 8.5). Each band score is compared to an English competence level.
Here are some examples
Reading 6.5 + Writing 5 + Speaking 7 + Listening 6.5
= 25/4
= 6.25

It comes to an end with a fraction below. Round down to the next entire band if you're over 25.
Overall band score = 6.5
Reading 6.5 + Writing 5.5 + Speaking 6.0 + Listening 6.5
= 24.5/4
= 6.125

It comes to an end with a fraction below. Round down to the next entire band if you're over 25.
Overall band score = 6.0
Reading 3.5 + Writing 4.0 + Speaking 4.0 + Listening 4.0
= 15.5/4
= 3.875

It draws to a close with a fraction above. Round up to the next whole band if you're over 75.
Overall band score = 4.0
Key takeaways
The IELTS band calculator is computed by adding the mean scale scores from each of the four components (Listening, Reading, Writing, and Speaking) and rounding to the closest whole or half band.
On a 9-band scale, each IELTS test is assessed (1 being the lowest and 9 being the highest). It's vital to remember that IELTS does not include a pass or fail option, so make sure you know what score the institution or organization you're going to require.
Make sure you are referring to the right study materials and practice well to get the desired score and get into your dream university.
We hope you found this blog informative. Don't forget to comment below and share your thoughts! You can also get in touch with us if you have any doubts.
Liked this blog? Read: All about IELTS for studying abroad | IELTS sample paper!
FAQs
Is a score of 6.0 on the IELTS considered good?
Answer- As previously stated, IELTS does not have a pass or fail system, thus a score of 6.0 is actually rather good! However, whether or not it is sufficient for you is determined by the institution to which you wish to apply. A 6.0 score may be sufficient for a bachelor's degree, but if you wish to pursue a master's degree, you'll need a higher score.
2. What does a score of 7 on the IELTS mean?
Answer- That you're capable of handling complex, comprehensive debates. Although there are occasional mistakes, inappropriate usage, and misconceptions, you have a practical command of the language. In general, it means you understand deep logic and have an excellent command of a difficult language.
3. Is IELTS valid for 3 years now?
Answer- The IELTS score is valid for 2 years starting from the date of receiving it.
4. Can I go to Canada with 5.5 bands?
Answer- There are some universities that accept students with an IELTS band score of 5.5. However, students need to submit a document stating that the medium of instruction of their course in the last institution was English.
5. How can I improve my IELTS from 5.5 to 7?
Answer- First, understand the exam format and its marking scheme. Learn about what you will be scored for and enhance those areas.
Make a section-wise plan and stick to it. You should also focus on improving your grammar; IELTS is a language proficiency test, and good grammar can help you score well. If you need additional assistance, you can also reach out to IELTS experts who can help you prepare better for the exam.