The IELTS exam tests proficiency in the following 'language skills'-
Reading 
Writing 
Listening 
Speaking 
Moreover, the IELTS exam is famous for its accuracy in determining a candidate's English language proficiency. Required by authorities across the world, aspirants often need to begin preparing months in advance. Reading is a key component of the IELTS exam.
This is why you need to know everything about it before attempting it. So let's learn a bit more about the reading section, shall we?
About IELTS reading section
The IELTS reading test consists of 40 questions and each correct answer is 1 mark. The total score out of 40 converts into the IELTS nine-band scale and is a half or a whole band. 
The reading skills that candidates are assessed on in an IELTS exam include criteria such as-
Candidate's ability to identify constructive arguments 
Ability to find information 
Candidate's ability to make predictions based on the given information
Ability to effectively summarize
The IELTS exam is offered in the form of two papers – the General Training test and the Academic test. The former is for aspirants seeking employment in English-speaking and foreign countries. Students applying to universities abroad take the latter exam. 
Preparing for the IELTS language skills exam often requires months of effort and dedication. Receiving an expected band score on skills such as reading may be a compulsory requirement for some applications. 
Before we learn some useful tips let's read what type of questions come for the reading section. 
Discover the best ways to improve your band score with these 5 IELTS reading tips! 
Kinds of IELTS reading questions 
The reading component of the IELTS exam consists of different kinds of question types. These include-
Matching Headings 
Sentence Completion
Multiple Choice Questions 
True/False/Not Given Questions 
Paragraph Comprehension Questions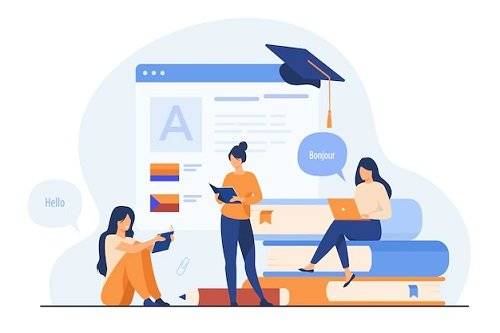 5 IELTS reading tips to improve your band score 
The reading component of the IELTS exam tests skills such as identifying the purpose of the writing, following key arguments and finding information. Candidates are required to display a certain level of proficiency in each of these skills to receive a good band score. 
Practicing effective reading tips can be a great way to develop a good habit and improve your overall skill, proficiency, and band score. Here are 5 tips for you-
1. Read the questions first 
Candidates get 60 minutes to answer 40 questions. 
Since there is limited time, candidates need to quickly understand the content and attempt each question.
Reading the questions first can give you a sense of what is being asked. 
This can help you keep an eye on what to look for when you read the passage next. 
2. Do a quick scan of the passage 
When you start with the question, do a quick, reading of the text. This will give you a general idea of what the passage is about. 
Once you are familiar with the content and its flow, keep the questions in mind and give the passage a second read. 
Practicing this with previous year's question papers can help you develop a habit of doing quick scans.
3. Find the keywords 
Every question asked has keywords that help locate the information in the passage. 
Learning how to identify the keywords and find them in the passage can help you answer questions faster.
Paraphrase the keyword if possible.
Reviewing your answers in your practice reading lessons is a great way to identify keywords correctly. 
Some keywords are obvious and easy to recognize. These include places, numbers, dates, and names. Other keywords, however, may require a little practice to be recognized.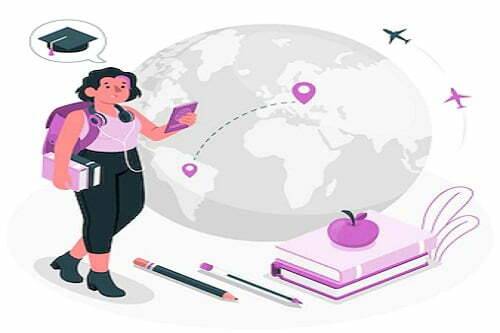 4. Learn how to paraphrase 
Re-tell every story you read. 
Paraphrasing the text you come across is a great way to build your vocabulary and help you use your own words. 
Paraphrasing what you have read can also create a habit of quickly summarizing content. This is a skill that can be useful when preparing for other 'language skill' tests such as speaking and writing tests. 
Using textbooks and research papers as material to paraphrase is a great way to start developing the habit! 
5. Build your vocabulary 
Using flashcards and books can be a good way to build your vocabulary. However, reading on different topics and picking up information from different sources can also build knowledge. 
When you read content across different verticals, you also begin developing a sense of grammatical intuition. This can help you recognize how sentences are formed, words are used and rules are tested in the IELTS reading test. 
Enjoy the pleasures of reading and watch your skills improve! 
Key Takeaways 
The IELTS exam is recognized as proof of proficiency in the English language by more than 11,000 organizations across the world. 
They test candidates on all 'language skills' and undergo a rigorous assessment procedure. 
Preparing for all 'language skills' tests before the exam can be a great way to develop confidence and knowledge. 
There are a number of useful reading tips available to help students achieve a commendable IELTS band score! 
Understanding the different question types in the IELTS reading exam can help students practice and prepare better. 
FAQs 
Q1. What are the kinds of IELTS texts used in the Reading section? 
Answer – The IELTS texts used can be broadly classified as 'Descriptive' and 'Discursive'. 
Q2. How many sections does the General Training Reading test have? Answer – The General Training Reading test has 3 sections. 
Q3. How much time should I spend per question? 
Answer – It is recommended that you spend 1 minute per question for 40 questions, 15 minutes for reading the text, and the last 5 minutes for reviewing your answers.