GMAT anxiety is one of the major reasons why aspiring candidates underperform during the GMAT exam. A lot of GMAT aspirants have the potential to score good marks during the GMAT test, but they are unable to do so solely because of exam anxiety. However, with the right approach, you can easily tackle this kind of issue.
The GMAT exam has been designed in such a way that it tests the aspirants in different aspects, including the decision-making process. This can also be one of the reasons for your heightened anxiety during the exam. Therefore, it is extremely necessary to take hold of your anxiety before it intervenes with your test preparation as well as the exam.
Signs of GMAT anxiety
Some of the most commons signs of GMAT anxiety include:
Self-doubt
Facing difficulties while preparing for the test
Frequent body aches and other issues
Other symptoms
In order to get rid of the issue at its root, it is important to know the reason behind GMAT anxiety as well as understand the symptoms. Let us have a look at them in detail.
Self-doubt
Even if you have undertaken the best study strategy for GMAT, your self-confidence can turn into self-doubt due to test anxiety. This will negatively affect your ability to take the test composedly and ultimately lead to poor performance or results.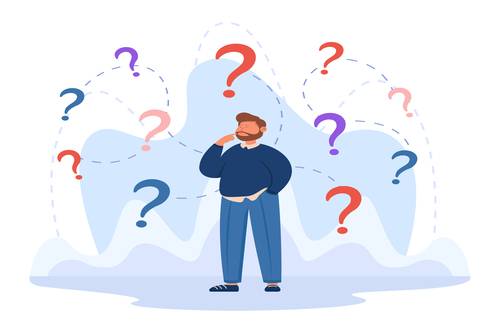 Facing difficulties while preparing for the test
Another way GMAT anxiety will create trouble for you is by hampering your preparation process. If you keep on contemplating the GMAT test, it may impede your preparation process, and you won't be able to master the subjects adequately. Therefore, when you appear for the exam, it will become difficult for you to answer the questions because you will always feel you are not prepared enough.
Frequent body aches and other issues
A lot of aspiring candidates may also face physical issues due to GMAT anxiety. They can experience frequent headaches, sweating, upset stomach, etc. If you also face any of these physical symptoms, it can hamper your preparations and affect you while you opt for the test.
Other symptoms
Some other symptoms of GMAT anxiety include low concentration levels, inability to understand simple concepts, blanking out during the exam, not being focused on the task at hand, etc.
How can you manage your GMAT anxiety?
Here is how you can easily get rid of GMAT anxiety and perform well on the test through the best study strategy –
Remain positive
If you are appearing for a competitive examination like GMAT, it is important to remain positive because it will have an impact on your final score. Instead of focusing on negative aspects, staying positive and optimistic about the exam preparation and results is better. It will help you gain confidence during the test, and you will be able to tackle any type of question that comes your way.
Always be prepared
To crack the GMAT test successfully, you need to start preparing for the exam as soon as possible. Normally, it takes at least two to three months to complete the entire syllabus of the GMAT test. You can create a GMAT study strategy by allocating each topic for separate days, or you can also combine two or three subjects each day.
When you have mastered the basic concepts and completed all the topics from the syllabus, you should practice mock tests, sample papers, etc., to understand what kind of questions you will get during the GMAT exam. Learning how to solve the GMAT questions within the allotted time is also part of the study strategies for the GMAT.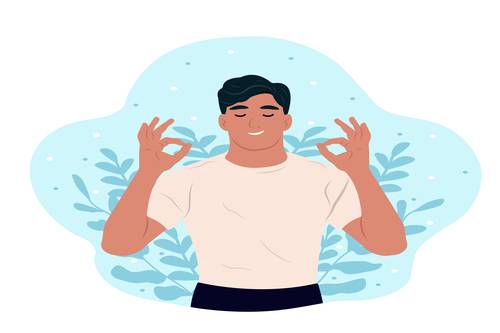 Keep the important documents ready
If you want to avoid panicking before the GMAT exam, it is important to keep things ready beforehand. You should prepare for the essential things a day before the GMAT test by listing them down and packing them in a bag. Remember to keep your admit card and valid ID proof with you. These standard practices will help you tackle any kind of stress and anxiety that comes your way.
Yoga and meditation are the keys
If you are preparing for standardized competitive exams like GMAT, you should not just be occupied by the book. Studying all the time will not help you crack the GMAT and become successful in getting into the management school of your choice. Sometimes you need to take some time off to give your brain some free time to absorb the knowledge.
As a beginner, you should at least spend 30 minutes doing meditation and yoga. Regular yoga and meditation will help you get rid of any anxiety and stress related to the exam. You can also learn some breathing techniques to help you relieve stress while focusing on your exam.
Key takeaways
GMAT anxiety comes with different kinds of symptoms, so while you are preparing for the same, you should monitor those issues and tackle them calmly so that you can give the exam effortlessly.
If you remain positive during your preparation process, it increases your chances of attaining success in the test.
When you have finished the GMAT syllabus, keep practicing using mock tests and sample papers. This will help you build your confidence and tackle any kind of anxiety during the actual GMAT test.
Managing GMAT anxiety is crucial for test-takers to perform at their best. By implementing effective strategies such as proper preparation, mindfulness techniques, and seeking support, individuals can alleviate anxiety and approach the exam with confidence. Remember, the GMAT is not just a test of knowledge but also a test of resilience and mental fortitude.
If you need assistance with GMAT preparation or any other study abroad entrance exam such as IELTS, TOEFL, etc., feel free to reach out to us or drop a comment. We would be happy to help you!
Like this blog? Read next: GMAT Prep — 4 types of questions to practice for a high score!
FAQs
Q1. Is it helpful to simulate exam conditions during GMAT preparation?
Ans- Yes, taking timed practice tests to simulate exam conditions can help you get used to the environment, build endurance, and alleviate anxiety before the actual GMAT exam.
Q2. Is GMAT stressful?
Ans- For a lot of people, standardized exams like GMAT can be a bit stressful, and they may face anxiety in the preparation process as well. However, you should not let the stress get the better of you. Create a smart study plan and learn some mindfulness exercises to help you deal with stress and test anxiety.
Q3. How can I be confident in GMAT?
Ans- Here is how you can build your confidence for the GMAT exam-
Take regular practice tests. This will help you create a time management plan.
Always remember the basic concepts.
Believe in yourself.
After the test, review yourself and repeat the process.
Celebrate small achievements.
Keep yourself disciplined.
Always remember your goals and objectives.