Columbia Business School, renowned for its diverse and intellectually driven student body, is a dream destination for many MBA aspirants. With candidates hailing from varied educational, economic, social, cultural, and geographic backgrounds, the competition is fierce. In this article, we will delve into the significance of GMAT scores in the Columbia MBA admissions process, offering insights to help you stand out. 
Columbia MBA admissions overview
Through its application process, Columbia Business School seeks candidates who not only excel academically but also demonstrate strong leadership skills and the ability to work effectively in teams. The school's commitment to diversity is evident in its non-discriminatory admissions policy, ensuring a rich mix of perspectives in every MBA cohort. 
Key statistics for the class entering 2022
Applications received: 6177 
Admitted: 1363 
Enrolled: 844 (divided into 12 clusters) 
January entry class size: 215 (divided into 3 clusters) 
August entry class size: 629 (divided into 9 clusters)
The role of GMAT in Columbia MBA admissions
The GMAT score is a critical component for eligibility in the Columbia MBA admissions process. While a high score can enhance your application, it's essential to remember that the admissions committee evaluates candidates holistically.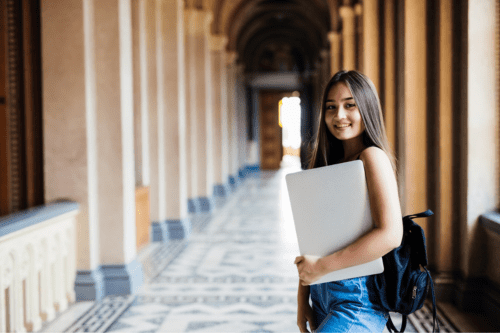 GMAT Score Breakdown for the Class Entering 2022: 
Average GMAT score: 729 
GMAT score range: 550–780 
Middle 80% GMAT scores: 700–760 
It's evident that while a competitive GMAT score is crucial, there's a range of scores among the admitted students. This suggests that other elements of the application, such as work experience, essays, and interviews, also play a significant role.
Beyond GMAT – Other critical factors 
The GMAT score, while pivotal, is just one facet of the multifaceted Columbia MBA admissions process. The school places significant emphasis on other dimensions of an applicant's profile. For instance, when considering academic prowess, the average undergraduate GPA of admitted students stands at 3.6, with a majority falling within the 3.1 to 3.9 range. 
Work experience is another cornerstone. On average, incoming students bring five years of professional experience to the table. Impressively, nearly all (99%) have clocked at least a year in the workforce, with a substantial number having between three to eight years under their belt.
Such statistics highlight the school's commitment to a diverse and well-rounded class. It's not just about test scores; it's about leadership, vision, and a unique narrative. Every facet of your application, from your leadership roles to your post-MBA aspirations, plays a pivotal role in painting a holistic picture for the admissions committee.
Crafting a distinctive application for Columbia MBA admissions 
In the competitive landscape of MBA admissions, particularly at a prestigious institution like Columbia Business School, every application is a mosaic of aspirations, experiences, and achievements. To ensure your application not only resonates but also stands out, consider the following strategies:
1. Authenticity can be a crucial factor 
In a sea of polished essays and rehearsed answers, authenticity can be your differentiator. The admissions committee has a keen eye for genuine narratives. Instead of molding your story to fit a perceived ideal, embrace your journey with its highs and lows. Your essays and interviews
should reflect your true aspirations, challenges overcome, and lessons learned. Authenticity breeds connection, and a genuine narrative can create a lasting impression.
2. Crystal clear vision 
While many applicants desire an MBA, successful candidates can articulate the 'why' behind this aspiration. What drives you towards an MBA from Columbia? Is it the school's innovative curriculum, its location at the heart of the business world, or its alumni network? Your clarity of purpose, aligned with Columbia's offerings and values, can demonstrate a well-researched and thoughtful decision-making process.
3. Active engagement with the CBS community 
Your interest in Columbia shouldn't be limited to the application. Engaging with the school's community can offer invaluable insights and demonstrate your commitment. Attend webinars, participate in MBA events, or reach out to alumni. These interactions not only showcase your genuine interest but also provide a deeper understanding of the school's culture, helping you tailor your application more effectively.
4. Spotlight on uniqueness 
Every individual brings a unique set of experiences to the table. You could spearhead a groundbreaking project, volunteer in a remote community, or pursue a hobby with passion. Highlighting these unique experiences can offer the admissions committee a fresh perspective and showcase attributes that aren't evident in test scores or GPAs.
In essence, while qualifications and scores form the foundation, it's the nuances, the stories, and the vision that truly make an application memorable. As you craft your application for Columbia, remember to weave in your distinct voice and experiences, creating a tapestry that's uniquely you.
Showcasing leadership and Work experience 
Columbia Business School values leadership qualities and diverse work experiences in its applicants. The school believes that leadership is not just about holding a title but about making a difference. Whether you've led a team, spearheaded a project, or initiated change in your community, showcasing these experiences can set you apart.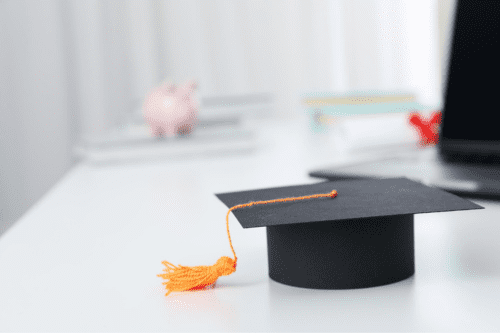 Tips to highlight leadership: 
Quantify achievements: Instead of just stating that you led a team, mention the size of the team and the results achieved under your leadership. 
Showcase challenges: Describe situations where you faced challenges and how you overcame them. 
Highlight soft skills: Communication, empathy, and adaptability are as crucial as technical skills. Share instances where these skills made a difference.
Work experience is another critical component. Columbia MBA admissions looks for candidates who bring diverse professional backgrounds. This diversity enriches classroom discussions and group projects. 
Tips to highlight work experience: 
Diversity of experience: If you've worked in different roles or industries, highlight the varied skills and perspectives you've gained. 
Impact: Focus on the impact you've made in your roles rather than just listing responsibilities. 
Growth: Showcase your professional growth trajectory, highlighting promotions or increased responsibilities. 
Columbia Business School, with its rich history and commitment to excellence, remains a top choice for MBA aspirants worldwide. The school's rigorous curriculum, combined with its diverse student body and unparalleled access to the business hub of New York City, offers an unmatched learning experience.
While GMAT scores and academic achievements are crucial, Columbia MBA Admissions also values leadership, diversity, and a genuine passion for business. As you embark on this journey, remember that authenticity, clarity of purpose, and a well-rounded profile will be your strongest allies. 
Key takeaways 
Columbia MBA admissions evaluates candidates holistically, considering GMAT scores, work experience, leadership qualities, and fit with the school's culture.
Columbia boasts a diverse student body, with 51% international students and 44% women, offering a global classroom experience.
Beyond academic achievements, showcasing leadership experiences and impact can significantly enhance your application.
Demonstrating genuine interest by engaging with the Columbia community can give you an edge in the admissions process.
Situated in New York City, Columbia offers unparalleled access to business leaders, networking opportunities, and real-world business challenges.
Liked this blog? Read next: Integrated reasoning in GMAT | Best tips to ace it! Need assistance in knowing how you can get admission for MBA in Columbia? Don't hesitate! Reach out to us now by clicking here and let us guide you!
FAQs
Q1. How long is the full-time MBA program at Columbia? 
Ans: The Columbia full-time MBA program spans two years of study. 
Q2. What is the average GMAT score for the incoming class at Columbia Business School?
Ans: The average GMAT score for the incoming class of 2023 is 729, with scores ranging from 540 to 780. 
Q3. Does Columbia Business School offer any deferred enrollment programs?
Ans: Yes, CBS offers a deferred enrollment program, allowing current undergraduate students to gain work experience with a guarantee of admission to Columbia's MBA program later. Students can begin the full-time program 2-5 years after college graduation.