Introduction to GMAT
The GMAT, a globally administered computer-based standardized examination, rigorously evaluates the qualifications, knowledge, and readiness of individuals aspiring to secure admission to prestigious graduate-level business and management programs offered by universities and institutions worldwide. It holds a revered status within academic and business communities.
Sections of GMAT exam
Analytical writing assessment (AWA): In this section, candidates must analyze and assess an argument in an essay, demonstrating their ability to communicate ideas effectively and cogently. AWA scores range from 0 to 6, with half-point increments.
Integrated reasoning (IR): The IR part assesses an individual's ability to analyze complicated facts from numerous sources and make informed judgments. This section has four questions: graphics interpretation, two-part analysis, table analysis, and multi-source reasoning. In single-digit increments, IR scores range from 1 to 8.
Quantitative reasoning: This section evaluates mathematical and quantitative abilities such as algebra, arithmetic, geometry, and data processing. Quantitative Reasoning marks range from 6 to 51 in one-point increments.
Verbal reasoning: Verbal reasoning assesses reading comprehension, critical reasoning, and sentence repair skills. Verbal Reasoning scores range from 6 to 51 in one-point increments.
The overall GMAT score combines quantitative and verbal reasoning results to produce a composite score ranging from 200 to 800 in ten-point increments, whereas AWA and IR scores are provided separately. These scores, along with other application components, are used by business schools to make educated admissions decisions.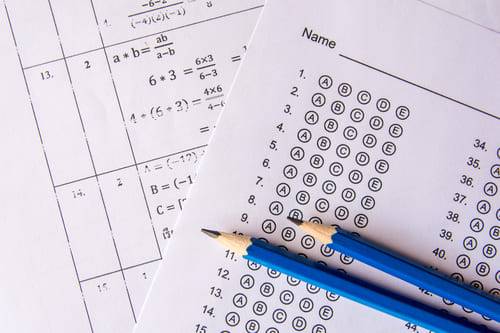 Introduction to integrated reasoning
The GMAT integrated reasoning (IR) section assesses your ability to analyze complicated facts, evaluate information from numerous sources, and make smart conclusions. This part, introduced in 2012, has grown in importance for business schools since it reflects the issues students will likely confront in today's data-driven corporate context.
The IR portion comprises 12 questions scored individually on a scale of 1 to 8. Though it does not affect your overall GMAT score on a scale of 200 to 800, a strong performance in this part can make your application more desirable to admissions committees. Furthermore, several top business schools have specific expectations for IR scores, so preparing thoroughly for this exam section is critical.
Best techniques to excel in integrated reasoning
Understand the question types- Get familiar with the four types of questions: graphics interpretation, two-part analysis, table analysis, and multi-source reasoning. Understand the format and objectives of each class, as this will guide your approach to solving them.
Time management- Integrated Reasoning has a time limit of 30 minutes to complete 12 questions. Use your time wisely to avoid becoming fixated on a single question.
Practice- Like any other skill, integrated reasoning develops with practice. Work through a selection of practice questions and mock tests to become acquainted with the different sorts and formats of questions. GMAT prep books, online courses, and practice exams can help you.
Data interpretation skills- This part focuses on interpreting data in various formats. Improve your data analysis skills by extracting essential information from graphs, tables, and text to answer questions accurately.
Strategic method- Create a systematic method for each type of question. For example, for Two-section Analysis questions, you could begin by analyzing each section separately before combining them. Having a plan will allow you to answer the questions more efficiently.
Elimination technique- When you need clarification about an answer, employ the process of elimination to cut down your options. Remove obvious incorrect answers to increase your chances of selecting the correct answer, even if it is not immediately apparent.
Review and learn from mistakes- After finishing practice questions and mock tests, thoroughly review your errors. Understand why you got a question wrong and learn from your mistakes. This iterative procedure will aid in your progress over time.
Simulated tests- Practice the Integrated Reasoning portion on full-length GMAT practice tests. Simulating real-world examination settings will help you acclimate to the exam's intensity and speed.
Stay calm- Remain cool during the exam. Anxiety can impair performance, so use relaxing strategies to be focused and clear during the Integrated Reasoning portion.
Mastering the GMAT Integrated Reasoning part is critical for GMAT performance and admission to top business schools. You can improve your performance and stand as a strong applicant in the competitive world of MBA admissions by recognizing the importance of this section, enhancing your abilities through diligent practice, and applying effective tactics.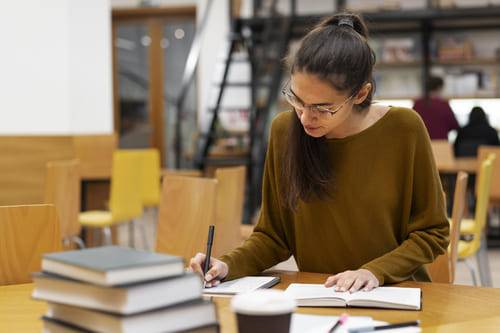 Key takeaways
The GMAT IR section evaluates your ability to analyse complicated facts from many sources and make informed decisions in real-world business situations.
Understand the four types of questions in the IR section: visual interpretation, two-part analysis, table analysis, and multi-source reasoning, and modify your approach accordingly.
With a 30-minute time constraint for 12 questions, time management is important in the IR part. Avoid focusing on a particular question to guarantee that you finish all assignments.
Improve your data interpretation skills by extracting important information from graphs, tables, and text, allowing you to provide accurate responses to various question styles.
Through practice tests, use strategic planning, eliminating incorrect responses, and detailed error analysis to improve your performance and imitate real-world test settings.
Remember that success on the GMAT requires dedication and perseverance. Still, with the correct technique, you can overcome the integrated reasoning portion and move closer to your business school dreams.
We hope this blog provided insights on the integrated reasoning section of the GMAT exams. If you have any doubts or questions, feel free to drop your queries in the comments section below. You can also reach out to us for expert guidance for all your study abroad test preparations.
FAQs
Q1- Is the Integrated Reasoning (IR) section on the GMAT similar to traditional math or verbal sections?
Ans- No, the IR part is unique. It emphasizes data analysis and critical thinking while providing complex information in various ways. It differs from the usual maths and verbal components, requiring a unique set of skills.
Q2- Can a high score in the IR section compensate for lower scores in other GMAT sections?
Ans- While a high IR score can help your application, there may need to be more to compensate for inadequacies in other areas. Admissions committees often assess your GMAT score with other application components, so aim for excellence in all categories.
Q3- How do I effectively manage my time during the GMAT Integrated Reasoning section?
Ans- In the IR section, time management is essential. Use around 2 minutes for each question, and avoid devoting too much time to a single question. If you're stuck, move on and return to it later if time allows.