Introduction
The English language proficiency tests, IELTS (International English Language Testing System), and PTE (Pearson Test of English) are two prominent gateways to global opportunities. Choosing between IELTS VS PTE can be a pivotal decision, affecting your study, work, or migration plans. This comprehensive guide provides a detailed analysis of IELTS VS PTE, comparing various aspects to help you decide which test is best for you in 2023.
Overview of IELTS
The International English Language Testing System (IELTS) is one of the world's most renowned English language proficiency tests. Here's an overview:
Test Format: Divided into Listening, Reading, Writing, and Speaking sections.
Types of IELTS: Academic and General Training, catering to different needs.
Availability: Conducted in over 1,600 locations across 140 countries.
Scoring System: Band score ranging from 0 to 9.
Recognition: Accepted by thousands of institutions globally.
Statistical Insight: Over 3 million tests taken annually.
Overview of PTE
Pearson Test of English (PTE) is another leading English assessment, with its unique features:
Test Format: Includes Speaking, Writing, Reading, and Listening sections, often integrated.
Types of PTE: PTE Academic and PTE General, targeting various purposes.
Availability: Available in over 50 countries and 250 locations.
Scoring System: Scale from 10 to 90, with granular scoring.
Recognition: Gaining acceptance across universities and immigration authorities.
Statistical Insight: Rapid growth with increasing popularity among test-takers.
Test format
There are differences in the formats of the IELTS and PTE. The difference in the integrated speaking and writing test section in PTE, and the face-to-face speaking in IELTS, may influence your choice based on comfort and preferences. Comparing the test format of IELTS VS PTE reveals some unique characteristics:
IELTS
Listening: 4 sections, 40 questions, around 30-40 minutes.
Reading: 3 passages, 40 questions, 60 minutes.
Writing: 2 tasks, 60 minutes.
Speaking: Face-to-face interview, 11-14 minutes.
PTE
Listening: Various types of questions, 30-43 minutes.
Reading: Multiple-choice, reordering paragraphs, around 30 minutes.
Writing & Speaking: Integrated section, 30-43 minutes.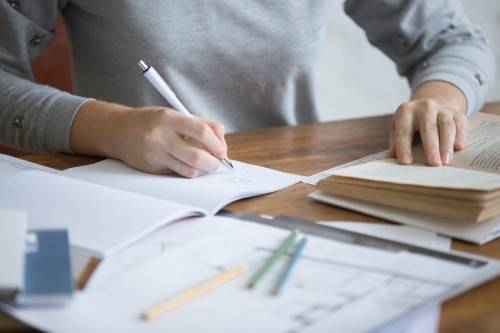 Scoring system
The scoring dynamics of IELTS VS PTE may influence your decision, depending on the score granularity you prefer or the speed at which you need the results. The difference in the scoring system for IELTS and PTE in granularity and presentation are
IELTS
Scale: 0-9 bands.
Criteria: Scored on four criteria for each section: Task Achievement, Coherence, Lexical Resource, and Grammar.
Results: Available in 13 days.
PTE
Scale: 10-90 points.
Criteria: Automated scoring with over 20 different scoring parameters.
Results: Available within 5 days.
Accessibility and flexibility
Comparing the accessibility and flexibility between IELTS VS PTE might influence your choice. One must consider the test centers' proximity, preferred test mode, or available dates aligning with their schedule.
IELTS
Test Centers: Available in more than 1,600 locations.
Test Dates: Multiple dates available monthly.
Mode: Paper-based and computer-based options. The computer-based options are rare in India.
PTE
Test Centers: Around 400+ centers worldwide.
Test Dates: Flexible dates, often available daily.
Mode: Computer-based.
Preparation requirements
The differences in the preparation requirements of IELTS VS PTE can help you choose based on the availability of materials and your comfort with the focus area of the test.
The differences in the preparation strategies for IELTS and PTE are:
IELTS
Materials: Abundant resources, including online platforms and books.
Focus areas: Strong emphasis on understanding and producing British English.
Practice tests: Widely available to simulate actual test conditions.
PTE
Materials: Increasing availability of resources, both online and offline.
Focus Areas: More geared towards understanding different accents and automated scoring.
Practice Tests: Available to acquaint yourself with computer-based testing.
Cost Considerations
Evaluating the cost of IELTS VS PTE and the associated retake policies may influence your choice depending on your budget and testing strategy.
IELTS
Fees: Typically range from $215 to $250, depending on the location.
Retake policy: No restrictions on retakes, one has to pay the full fee for each attempt.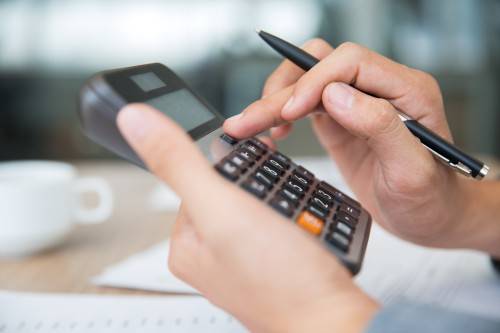 PTE
Fees: Usually between $170 to $210, varies by country.
Retake policy: Can retake after receiving scores, one must pay the full fee for each attempt.
Global recognition
The global acceptance of IELTS VS PTE might lead you to a choice that aligns with your specific goals: education, migration, or employment.
IELTS
Universities: Accepted by over 10,000 institutions globally.
Immigration: Recognized by governments for visa purposes.
Employers: Widely acknowledged by international companies.
PTE
Universities: Rapidly growing acceptance, especially in the countries of UK, USA, and Australia.
Immigration: Approved by various immigration authorities.
Employers: Gaining traction among global corporations.
Individual suitability
Choosing what one finds best suitable to themselves after comparing the different sections of IELTS VS PTE can help you align your personal preferences, strengths, and requirements with the test. Some unique characteristics of these two tests are:
IELTS
For traditional learners: Paper-based option available.
Human interaction: Face-to-face speaking assessment.
Wider acceptance: Established reputation in various sectors.
PTE
For tech-savvy individuals: The test is entirely computer-based with no offline option available.
Automated scoring: Objective scoring without human bias.
Faster results: Suitable if you are on a tight deadline.
Tailored recommendations: IELTS VS PTE
Here's a guide to help you decide between IELTS VS PTE based on your specific situation:
For academic aspirants: Check the university's preference, as both tests have strong academic recognition.
For immigration purposes: Consider government requirements; both tests are widely accepted.
For fast results: Choose PTE for quicker results processing.
For broader acceptance: IELTS may be preferable for its extensive global recognition.
Key Takeaways
IELTS offers a traditional paper-based option and a face-to-face speaking test, while PTE is entirely computer-based.
IELTS uses a 9-band scale with human evaluators, while PTE uses a 10-90 point automated system.
Both tests have similar pricing ranges, but they may vary depending on the country and specific test center.
IELTS has broader acceptance, but PTE is gaining rapid recognition, especially in academic circles.
Choosing between IELTS VS PTE in 2023 is a multifaceted decision that demands careful consideration of various factors such as format, scoring, cost, preparation, global recognition, and individual suitability. The thorough comparison presented here attempts to provide you with the knowledge and awareness required to make a wise decision. Consider your requirements, assess the advantages and disadvantages, and select the exam that most closely matches your goals.
We hope this blog has cleared all your doubts. If you require any more assistance contact us! Comment below and let us know what you think about this blog.
Liked this blog? Read more: All about IELTS for studying abroad | IELTS sample paper!
FAQs
Q1. Which test should I choose if I need the results quickly?
Answer. If you need the results quickly, PTE might be the better option, as the results are typically available within 5 days, whereas IELTS results are released in 13 days.
Q2. Are there significant differences in the cost between IELTS and PTE?
Answer. The costs for both IELTS and PTE are generally similar, ranging from $170 to $250, but they may vary by location and specific test centers. It's wise to check the exact fees with your chosen center.
Q3. Can I take the IELTS on a computer, or is it only paper-based?
Answer. IELTS is available in both paper-based and computer-based formats. The choice depends on your comfort level and the availability of the desired format at your chosen test center.
Q4. Does iSchoolConnect help with IELTS test preparation?
Answer. Yes, iSchoolConnect helps aspirants to prepare for the IELTS test by providing them with all necessary resources as well as mock tests. Click here to find out more.