IELTS test day | Can knowing what to expect ease your anxiety?
Navigating the journey toward the IELTS exam can be quite challenging, especially when it comes to the actual IELTS test day. It's a day filled with emotions, from anxiety and excitement to hope and determination. Understanding what to expect can significantly ease your nervousness and help you perform to your best ability. In 2022, over 3 million people took the IELTS test, showing the global popularity of this English language proficiency examination. Here's what to expect on the day of the IELTS test.
A checklist for the IELTS test day
There's a specific IELTS test day checklist that you must adhere to ensure a smooth testing process. Here are some key items-
Valid ID proof: Usually, your passport serves as valid ID on test day. Ensure it's valid and the details match your registration information.
Stationery: Bring a pen, pencil, and eraser. Though they may provide these at the test center, it's better to be prepared.
Printed test confirmation: Have a print of your test confirmation details, including the venue, time, and date.
What to avoid: Mobile phones, watches, or any electronic devices are strictly prohibited in the test room. You must also avoid bringing any food, water dispensers are available at the center.
Notably, the checklist varies slightly for the IELTS speaking test day. For instance, it's generally more relaxed, and you are not required to bring stationery.
When can you expect the IELTS result?
After the test day, it generally takes 13 calendar days for the test results to be declared. However, during peak times, it may take slightly longer.
What to bring on the IELTS speaking test day?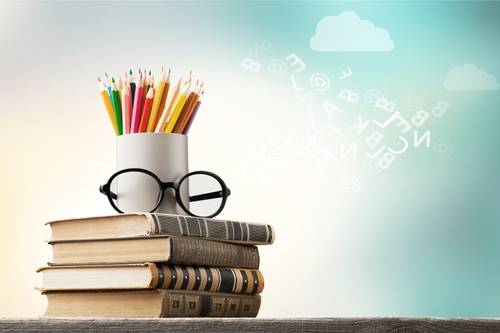 Unlike the written tests, the speaking test is a face-to-face interview with an examiner. Here's what to bring on IELTS speaking test day-
Your valid ID document
Confirmation of appointment letter
Make sure to dress comfortably- while there's no dress code, it's best to opt for something you're comfortable speaking in.
IELTS speaking test day tips
The speaking test often induces the most anxiety. But don't fret; here are some IELTS speaking
test day tips–
Practice: Practice makes perfect. Work on common IELTS topics and focus on fluency and pronunciation.
Clarity over vocabulary: While a rich vocabulary can impress, clarity and coherence in answering the question are more critical.
Stay calm and composed: Nerves can hinder your performance. Deep breathing and positive affirmations can help.
The IELTS speaking test often happens after the written test but within a week of the latter, so IELTS speaking test after how many days isn't a fixed interval but ranges from the same day to a week later.
Understanding the IELTS test structure
The IELTS test is broken down into four parts: Listening, Reading, Writing, and Speaking. Each section tests a different skill set, with the total test time adding up to 2 hours and 45 minutes.
Section
Duration
  No. of Questions/Parts
Format
Listening
30 minutes
4 sections, 40 items
Multiple-choice
Matching
Plan/map/diagram labeling
Form/note/table/flow-chart completion
Sentence completion
                Reading
60 minutes
3 sections, 40 items
Multiple choice
Identifying information
Identifying writer's views/claims
Matching information, headings, features, sentence endings
Sentence completion
Summary completion
Note completion
Table completion
Flow-chart completion
Diagram label completion
Short-answer questions
Writing
60 minutes
2 tasks
Task 1: Describing visual information
Task 2: Responding to an argument or point of view
Speaking
11–14 minutes
3 parts
Part 1: Introduction and interview
Part 2: Long turn
Part 3: Discussion
Tips for the IELTS exam
Beyond the speaking test, here's what you should know about the rest of the test-
Listening test: The test begins with listening. Make sure to read the questions before the audio starts playing, so you know what to listen for.
Reading test: You're given one hour to answer all questions. Ensure to allocate time wisely and not spend too long on one passage.
Writing test: The last part of the IELTS test is writing. It includes two tasks, and it's advisable to spend 20 minutes on task 1 and 40 minutes on task 2.
Key strategies to ace the IELTS test day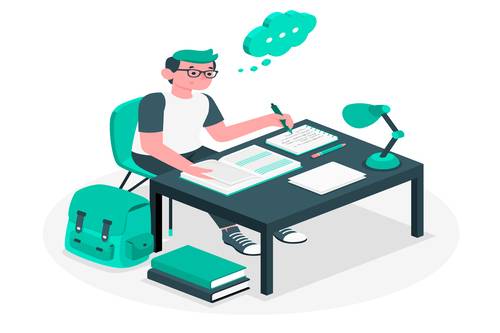 Here are some strategies that can be applied across all sections of the test:
Time management: As evident from the table above, each section has a strict time limit. It's essential to manage your time well, especially in the reading and writing sections, where there is a significant amount of content to get through.
Follow instructions: This might seem obvious, but it's easy to overlook instructions when you're nervous. The instructions in the IELTS are there to help you, so make sure you read them carefully.
Use all your time: Even if you finish a section early, use the remaining time to check your answers.
Test day experience
From registration to receiving the results, the IELTS testing process is carefully designed to be as smooth as possible. The staff at the test center are there to guide you through the process, and there are strict regulations in place to ensure that all test takers have a fair and consistent experience.
Remember, the key to success on your IELTS test day is preparation. Whether it's knowing what to bring, understanding the format and rules, or preparing with practice tests, the more prepared you are, the better you will perform.
Key takeaways
Thoroughly understand and adhere to the IELTS test day checklist to ensure a smooth testing experience.
The IELTS results are typically released 13 calendar days after the test.
The speaking test can be the most anxiety-inducing part of the IELTS test. Practice, clarity, and calmness are essential.
Do you want to ace your IELTS exam with the best preparation and resources available? Reach out to us and ace your IELTS prep!
Liked this blog? Read next: IELTS Exam Fee | A complete guide for fees and more!
FAQs
Q1. What should I bring on the IELTS test day?
Answer- You should bring a valid ID, a clear bottle of water, and your test confirmation letter.
Q2. How many days does it take for the IELTS test results to come out?
Answer- It typically takes 13 calendar days for the results to be published.
Q3. Any tips for the IELTS speaking test day?
Answer- Practice common IELTS topics, focus on clear and coherent communication, and remember to stay calm.