IELTS speaking topics with answers | An introduction
The IELTS speaking section aims to assess your fluency, diction, and coherence in your English speaking ability for non-native speakers. If you wish to study abroad, English proficiency exams such as the IELTS, TOEFL, or Duolingo are a must! The questions asked in IELTS speaking change every few months, so it is essential to stay updated. While some topics are frequently discussed, they might differ somewhat, so if you give a prepared response, you might be unable to address the issue. Examiners can also tell if you are giving learned responses because you won't sound natural. So, ensure that you answer as you would in any conversation.
IELTS speaking topics with answers
Some frequently asked IELTS speaking topics with answers are discussed below-
Hometown
1. Where are you from?
I am from Hanoi, the capital city of Vietnam. It is situated in the north of the country, not too far from the border of southern China.
2. Is there a lot to do in your hometown?
Yes, there are many things to do there because the city is vast. There are several great restaurants and bars if you enjoy going out at night. There are museums and art galleries if you want cultural pursuits. But if you enjoy the outdoors, several other activities are accessible outside the city.
3. How would you describe the people in your hometown?
Although most are relatively pleasant, everyone in big cities is frequently busy, so they may want to avoid talking or chatting. But if you reside there, you know that most people will converse with you if they have the time and assist you if necessary.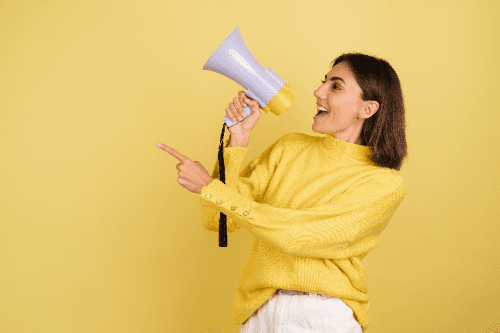 Work
1. What is your job role?
I'm currently employed at a multinational marketing company as the office manager. I have been associated with the company for the last five years. Generally, I'm tasked with assisting the company in increasing sales through various marketing techniques.
2. Do you need to interact with others?
Indeed, yes. We all need to collaborate to get things done in this large company. My administration personnel report to me, and I have co-workers with whom I must communicate, such as the graphic designers. And Of course, I also have to collaborate with the businesses for whom we conduct marketing. So, my work involves a lot of interaction with people associated with the company.
3. Do you plan to switch jobs in the near future?
I truly appreciate what I do, and the company I work for is great, so I'm not thinking about that right now. The salary is competitive, and they also offer excellent benefits, including flexible working hours and end-of-year bonuses. I doubt I will stay there indefinitely because change is usually good. I'm sure I'll change in the future.
Leisure time
1. What do you prefer to do when you're not working?
I play sports quite a bit. I usually play football with a local team on Wednesday nights and Sundays. I also enjoy playing squash and tennis, but I only have a little time to do so every week. I only have a little free time right now because I have a lot of work.
2. Have you changed your activities since you were a child?
In reality, not much. I enjoyed playing football when I was younger and did it frequently at school. Nevertheless, I engaged in all the other activities youngsters enjoyed, such as riding my bike after school.
3. Do you prefer spending your spend time alone or with others?
It all depends on how I feel. The majority of individuals require some privacy. Even though I often spend a lot of time with others at work, which can be pretty stressful, it's great to get home, unwind, and read a book or something. However, if I spend too much time alone, I feel bored, so I enjoy hanging out with friends or playing football in the evening.

1. Which genres of books do you like to read?
I primarily enjoy reading biographies. It is fascinating to read about people's personal lives, particularly when their lives have been exciting and involve a lot of challenges. I also read fiction and works that have to do with current events. However, finding a book I like can take time and effort.
2. Do you still read the same genre of books that you did as a child?
Not really, no. I didn't read all that much as a child, but when I did, it was usually fiction, like fairy tales—The Witch, The Lion, and the Wardrobe.
3. What time of day is ideal for reading?
Reading is good at any time; however, because I like to focus while I read, I can only read for a short period, as some people do on a bus journey. I like to schedule time just for it. I might read for a few hours over the weekend if I have some free time. Additionally, I almost always read before bed since it helps me fall asleep.
Caption: As you practice, always record you're speaking.
Tips to prepare for IELTS speaking topics with answers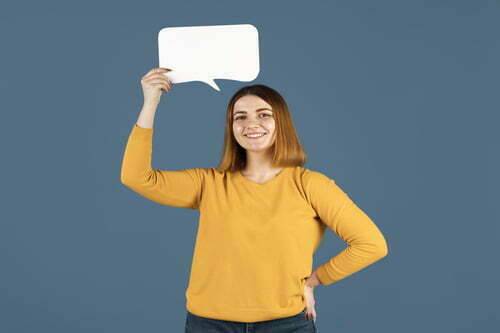 The IELTS speaking test examines your verbal communication abilities face-to-face, just like in a natural academic environment. Go through the tips for IELTS speaking topics with answers to increase your band-
Spend 30–40 minutes practicing your IELTS speaking daily for the next three months.
Ask your interviewer if you feel stuck or need clarification on whether you understood the examiner. A two-way dialogue, not a monologue, is what's intended.
Give as much detail as possible. Learn to talk in-depth on any subject that may come up, even if it's a yes-or-no question.
As you practice, record your speech, note the areas you think need work, and then focus on those. With time, you'll be able to hear yourself better.
During the exam, pay attention to the grammar, vocabulary, fluency, and pronunciation skills being tested. As you practice, take note of the skills you have mastered and those that still require work. You will have a goal to work for in this manner.
Key takeaways
The IELTS Speaking test takes place either before or after your written IELTS exam.
According to the IELTS Speaking format, your test will consist of 3 parts – Introduction, Speaking on cue, and Discussion with the examiner.
The duration of this test can be anywhere between 11 and 14 minutes.
The questions asked in IELTS speaking change every few months, so it is essential to stay updated.
Well! Now that you know the IELTS speaking topics with answers, what are you waiting for, then? Get going! In case you need assistance with your preparation, reach out to us or drop a comment below!
Like this blog? Then read: Top universities without IELTS | Canada, UK, US, and more!
FAQ
Q1. What parameters am I evaluated on in the speaking test?
Answer- The IELTS speaking test evaluates four speaking skills: pronunciation (P), lexical resource (LR), grammatical range and accuracy (GRA), and fluency and coherence (FC).
Q2. How long does the speaking module of the IELTS test last?
Answer- The IELTS speaking section of the exam takes around 11 to 14 minutes.
Q3. In the IELTS speaking test, how should I introduce myself?
Answer- Being as official as you can by first saying, "I live in (name of the city)," then, "I hail from (name of the city)," is always a good idea. Avoid saying anything that can come off as awkward. Although it is acceptable to say, "I am 21 years old," you should not say, "I am in my early twenties."