IELTS speaking sample | An overview
The three sections of the IELTS speaking test sample take 5 to 15 minutes. The sub-test includes an interview with a qualified examiner, and the entire conversation is recorded for later analysis. The IELTS speaking test is divided into three main sections: the introduction and interview, the cue card and candidate task, and the details discussion.
For the sake of clarity, the examinees' performance is evaluated twice. Do you wish to know the possible IELTS speaking test questions and answers? Below are IELTS speaking test samples from parts 1, 2, and 3 of the speaking exam.
Part 1 | The introduction and interview
Q1. How do you usually spend your weekends? Why?
Answer – I mostly do different weekend activities, including relaxing at home and indoor activities like drawing, singing and watching movies with my family. I enjoy these activities because my parents and I spend most of our time outdoors for our work.
Q2. In your country, do men and women usually do the same things on weekends (or in their free time)?
Answer – In my opinion, it is an individual choice and not differentiated by gender. Men and women like spending quality time with friends and family by indulging themselves in several indoor or outdoor activities.
Q3. What did you do last weekend?
Answer – I vividly recall my last weekend. It is because after a long time we went to a new restaurant which opened recently for a family dinner. Apart from dinner, we also spent quality time discussing achievements with each other.
Q4. What are you going to do next weekend?
Answer – I have planned to complete my painting that I had started almost two weeks back and did not get adequate time to finish.
Q5. Do you think weekends now are more important to you than when you were a child?
Answer – I have never thought about it. I feel that as a child, I had no responsibilities and spent all my time playing with toys or with friends, whereas now I have a hectic life with work and other commitments, so I feel that weekends are more important now than when I was a child
Part 2 | The cue card and candidate task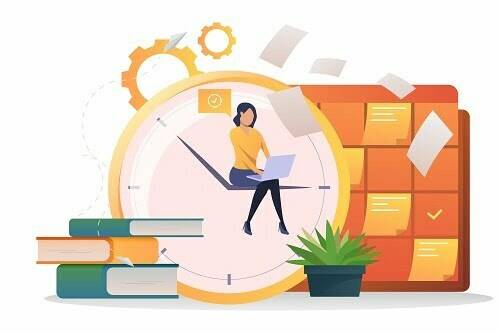 Q6. Describe a gift that you gave to someone recently. You should say:
What the gift was?
To whom you gave it?
How did you feel about it?
Explain why you chose this gift for this person.
Answer – A gift is something that everyone likes to receive. It is a tradition to gift each other on several festivals and occasions in India and several other countries. I love to give gifts to my family, friends, and relatives. The smile on their face makes me happy. The gift that I very recently gifted was a diamond ring to my mother on her birthday.
From childhood, I had seen her interest in diamonds and rubies. But whenever she bought precious jewelry, it was only silver and gold. So, after I got a job, I have been saving to give her a diamond ring. When I gave it to her, it was a big surprise.
The ring was a masterpiece. It looked royal with all-minute carvings. It was an 18-karat gold ring with diamonds in a rhodium-finished flower design, evocative of dahlia in full bloom. The stone clarity was SI2. The total weight was around 5 grams.
I felt content after I gave the gift to my mother. After seeing her happy, I felt satisfied as a child. That was an unexplainable pleasure, amusement, and satisfaction that I felt after I saw her bewildering face after she opened the gift. She was so happy that I felt like that was a perfect gift for her. She wanted to buy a diamond ring for herself but always gave more importance to our wishes and needs than hers. We must fulfill our parent's wishes.
I chose this precious gift because I wanted to show my mother how much I cared for her as a daughter. Finally, I also wanted to make her happy. I do not think there would be any greater happiness for a daughter than to see joy and happiness.
Part 3 | The detailed discussion
Q7. Do you enjoy giving and receiving gifts? Why or why not?
Answer – I love giving and receiving gifts a lot. I feel that this is the best gesture of care and appreciation. I love to get things from someone I care about. It proves how special we are to that person. It helps us understand if someone likes us, appreciates us, loves us, or values us. Gifts frequently depict a person's personality and character and how much we care about them. Giving gifts to a friend, family member, or relative intrigues me and demonstrates my concern for them.
Q8. Who usually gives you gifts?
Answer – I receive gifts from many people. On several occasions, my parents, husband, in-laws, relatives, close family members, and friends give me gifts. There are some presents which remain special and close to my heart.
Q9. Who do you like to give gifts to?
Answer – I usually buy presents for my daughter and my family members. But I also love gifting my friends and other relatives on several festivals and occasions like anniversaries, birthdays, and many more. I mostly like giving a variety of things.
Q10. In your country, when do people usually give gifts?
Answer – In my country, it is a usual tradition of gifting each other on several occasions. Indians love this tradition. Unlike in other countries, in our country, people buy gifts for occasions like birthdays, anniversaries, graduation ceremonies, and many others. On festivals like Diwali, people give gifts.
Q11. Do you think gift-giving customs are different now than in the past? How?
Answer – I believe the gift-giving customs have not changed too much compared to what they were in the past. In the past also, people preferred giving people on different occasions that are the same in the present time. The only thing that would have changed is the kind of gifts. The essence and the reason for gift-giving remain the same.
Q12. Do you think they will change in the future? How?
Answer – In my opinion, I always feel that gift-giving will not change in the future. Additionally, there is a possibility that people will not restrict themselves to buying gifts only on occasion but will give gifts every time they meet each other. However, the gesture and reason behind gifting will remain the same always.
Key takeaways
Avoid using complex or unfamiliar terminology.
You can make your conversation with the IELTS examiner more interesting by emphasizing specific words and pausing at key points in your speech.
Don't wait for the examiner to ask a question; instead, elaborate on your responses.
We hope you found this blog informative. Don't forget to comment below and share your thoughts! You can also get in touch with us if you have any doubts.
Liked this blog? Then read: All about IELTS for studying abroad | IELTS sample paper!
FAQs
Q1. What if I deviate from my topic during the IELTS speaking part?
Answer – You can, indeed. It is advised that you include information to lengthen your speech. If you stray from the subject by including information, not on your card, you won't receive a lower grade.
Q2. When speaking in the IELTS, can I pause?
Answer – Yes, as it will improve your pronunciation score and make it simpler for the examiner to grasp and follow your ideas throughout the three sections of your IELTS speaking test.
Q3. What is the IELTS speaking score that is the lowest?
Answer – The band scores range between 1 and 9, with 1 being the lowest. The same scoring system is used for all IELTS test types.