Introduction
Are you among those who've taken the TOEFL test and have been impatiently waiting for your TOEFL score, only to find it's not available after 10 days? In this article, we'll guide you through the process of retrieving your TOEFL score and putting your mind at ease!
Understanding the problem
The TOEFL scores are usually released within a period of 4 to 8 days after giving the exam. Before you panic it is necessary to try to find out why the delay has occurred.
Why does this happen?
Technical glitches: Sometimes, technical issues can delay the availability of your TOEFL score.
Holiday delays: Certain holidays might affect the processing time.
Incomplete information: Mistakes in your personal information might lead to delays.
Potential solutions to get your TOEFL score
Contact customer service: ETS, the organization that administers TOEFL, has dedicated customer service to assist with score-related queries.
Check the online portal regularly: Sometimes, the score might be delayed by a few hours or even a day.
Verify personal information: Ensure that all personal information is accurate.
A step-by-step guide to retrieving your TOEFL score
This section will help you take action to get your TOEFL score if it's not available after 10 days. Follow these simple steps:
1. Contact ETS customer service
Get in touch: Contact them via phone or email.
Check the information provided: Provide relevant information about your registration number and test date.
Enquire: Contact ETS and the support staff will guide you regarding the next steps.
2. Check the online portal
Login to your account: Use your credentials to access the TOEFL portal.
Refresh the score page: Sometimes, the score might be updated later in the day.
Look for notifications: If there's a delay in your TOEFL score, there might be a notice on the portal.
3. Verify Your personal information
Check for errors: Typos or mistakes can lead to delays.
Update information if needed: Make necessary changes or confirm the details with ETS.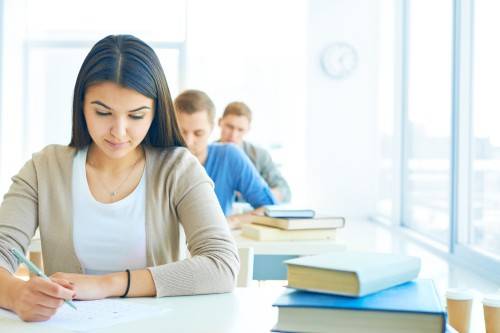 Additional common causes for TOEFL score delays
Understanding the various reasons behind the delay in score can help you address the problem effectively. You can also contact ETS to ask for updates about the score. Here are some more causes to consider:
Administrative reviews: Sometimes, the TOEFL scores under administrative review cause a delay.
Testing irregularities: Any discrepancies during the test could lead to further investigation.
Global events and issues: Natural disasters or global events might affect the processing time.
Preventive measures to avoid TOEFL score delays
While some delays are unavoidable, there are preventive measures that test takers can follow to minimize the risk of TOEFL Score delays:
Provide accurate information: Double-check all personal information before submission.
Avoid testing irregularities: Follow all rules and guidelines during the test.
Consider the timing: Be aware of holiday seasons and potential delays due to global events.
A detailed look at ETS customer service
ETS's customer service is the first line of help for any TOEFL score-related issues. Contacting them when such a situation occurs is essential. Here's how they can assist:
Personalized assistance: They provide one-on-one help tailored to your specific situation.
Access to real-time information: Get up-to-date information on your score status.
Connection to relevant departments: They can connect you to the right department to resolve the issue quickly.
The psychological aspect of waiting for a TOEFL score
The delay in receiving a TOEFL score can be a stressful experience. It is best to let go of this stress and focus on the next step you must take. Here's how to manage stress:
Stay informed: Understanding the reasons for the delay of your score can reduce anxiety.
Seek support: Please reach out to friends, family, or professionals if you're feeling overwhelmed.
Practice patience: Recognize that delays are common and often temporary.
Strategies to adopt while waiting for your TOEFL score and future planning
Waiting for your TOEFL score can be stressful, especially if it's not available after 10 days after the exam. The key is not only to find ways to retrieve the score but also to use this waiting time effectively to prepare for all possible outcomes.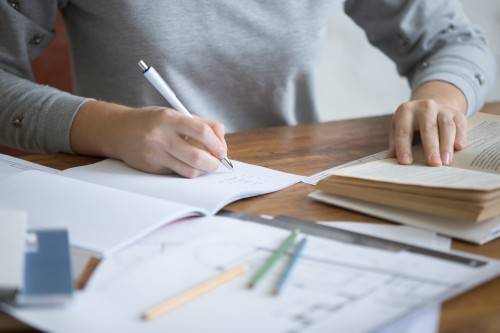 Utilize the waiting period
Research your options: Use this time to research universities and programs that align with your expected score.
Prepare supporting documents: Gather and prepare other essential documents required for university applications.
Engage in skill enhancement: Consider taking up short courses or workshops to enhance your skills.
Stay in touch with ETS: Regular communication with ETS can keep you updated on your TOEFL score status.
Consider contingency plans
Alternative tests: If the delay is longer than expected, explore alternative English proficiency tests.
Seek extensions: Contact universities to discuss potential extensions for submitting your TOEFL score.
Reflect on the experience
Analyze the situation: Reflect on what might have caused the delay and how it could have been avoided.
Consider future tests: If you plan to take TOEFL again, use this experience to prevent similar issues.
Be proactive!
A delayed TOEFL score can cause anxiety and uncertainty, but timely action can be the key to resolving the issue efficiently. If your TOEFL score is not available after 10 days: 
Don't wait for an extended period. The sooner you begin to investigate the reason for the delay, the faster you can resolve the problem.
Utilize multiple channels like emails, phone calls, and the online portal to seek answers.
Keep an eye on any updates from ETS and the institutions involved. Timely responses can expedite the process.
Taking prompt action when faced with a delay in receiving your TOEFL score helps in quicker resolution and demonstrates your commitment and seriousness towards your educational goals. It's a proactive approach that can turn a challenging situation into a manageable one.
Key takeaways
Contacting ETS Customer Service is often the quickest way to resolve the issue.
Regularly checking the online portal may reveal updates on your TOEFL Score.
Verifying personal information is essential to avoid unnecessary delays.
Try to find information about the scores to avoid added stress and waste of time.
Waiting for a TOEFL score that's not available after 10 days of giving the exam is a situation no one wants to face. We hope this comprehensive guide has assisted you with the information, resources, and tools to tackle the problem head-on. Whether you choose to contact ETS or follow the preventive measures, you now have a clear path to retrieving your TOEFL score. If you need more assistance click here to contact us!
Liked this blog? Read more: All about the TOEFL exam | Sample test, exam pattern & more!
FAQs
1. What can I do if my TOEFL score is not available after 10 days?
Ans. You can contact ETS, check the online portal, verify your information, or seek assistance from your institution.
2. Is there a chance that my TOEFL score can be lost permanently?
Ans. No, the TOEFL score won't be lost permanently. Delays are temporary and can be resolved.
3. How can I prepare in advance to minimize the chances of a delayed TOEFL score?
Ans. You can minimize the chances of a delay by ensuring that all personal information is accurate at the time of registration, adhering to all testing rules and guidelines, being mindful of global events that might affect processing times, and staying in contact regularly with ETS.