TOEFL exam centers | An overview
If you're looking to take the TOEFL exam in India, you've come to the right place. With so many TOEFL exam centers across the country, it can be tough to decide which one is right for you. That's why we've put together this comprehensive guide to the top TOEFL exam centers in India.
From location and facilities to testing dates and fees, we've got you covered. So read on and find the perfect center to help you achieve your English language goals!
What is TOEFL?
The TOEFL is a standardized test used to measure English language proficiency for non-native English speakers who wish to study or work in English-speaking countries. It assesses the four key language skills: reading, writing, listening, and speaking.
The exam is accepted by more than 11,000 universities, schools, and institutions in over 150 countries, including in India. The TOEFL exam is conducted throughout the year at various TOEFL exam centers across India, and the scores are valid for two years from the test date.
As students register from all across India, TOEFL exam centers in India can be found in cities and towns around the country. The testing facilities are dispersed so that everybody may take the examination regardless of where they live.
List of TOEFL exam centers in India
A TOEFL center is easily accessible in any major city in India because of the large number of test takers each year. You must carefully choose your exam center for TOEFL in India because switching TOEFL testing venues cost $60. You should pick your TOEFL exam center based on your proximity, as it is essential to reduce tension and exhaustion on the day of any examination by limiting travel time.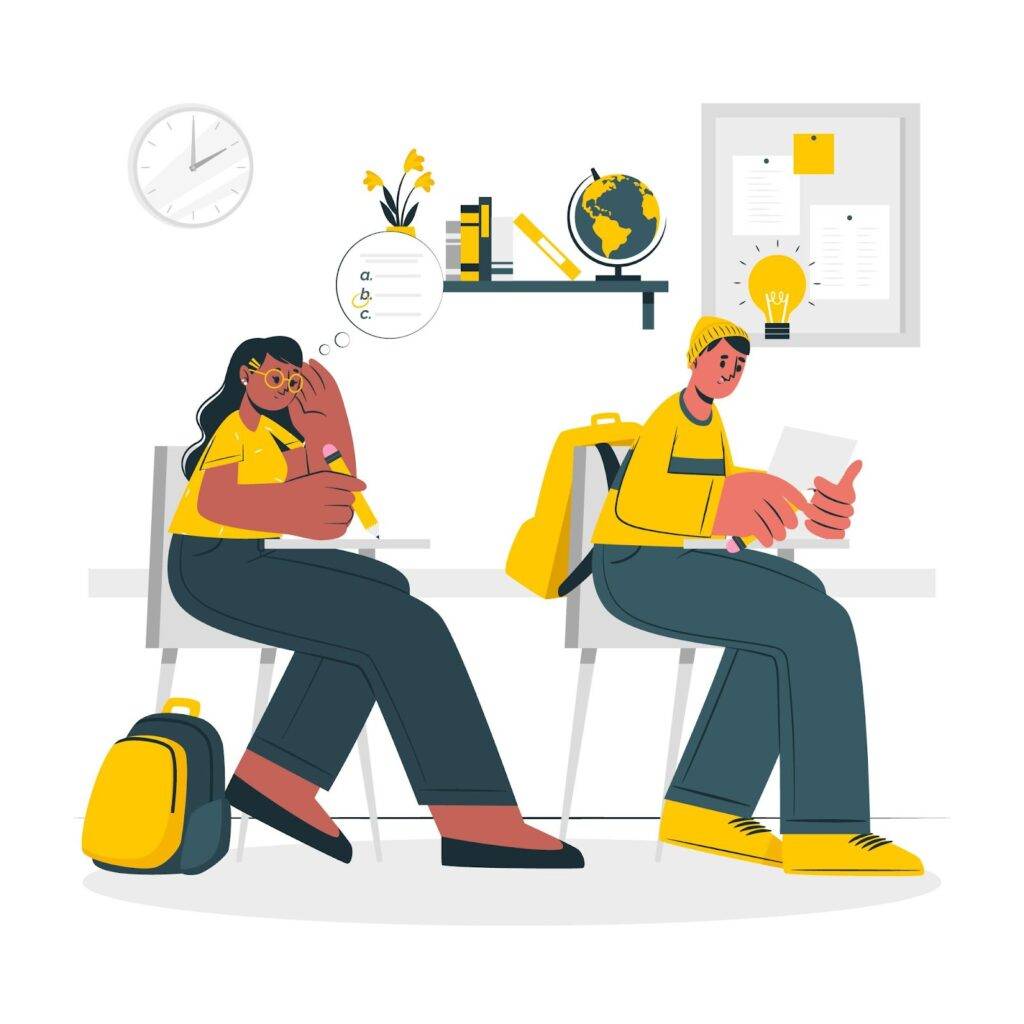 You can select your TOEFL exam center location online (through the ETS website) or offline (by phone, mail, or a personal visit). To take an iBT exam, you'll only need to go to one of the test centers. Since TOEFL exam centers in India fill up quickly during certain months, students are strongly encouraged to make early reservations. When the number of people taking the TOEFL rises, it might be difficult to schedule a test at a convenient location.
Before making a reservation for a test center, it's a good idea to find out when institutions are accepting new students. It's important to familiarise oneself with the testing facilities' restrictions before showing up for an exam. Please go to the official ETS website for TOEFL exam dates and centers in India. Find TOEFL exam center locations in India below-
| | |
| --- | --- |
| Region | Address |
| New Delhi | Council For American Education – STN14376A, A-260 (3rd Floor), Defence Colony, New Delhi, 110024 India |
| Gurgaon | Prometric Testing Pvt Ltd, Iris Tech Park, 2nd Floor Tower A, Sector 48, Sohna Road, Sohna Road, Gurgaon, 122018 India |
| Vadodara | 2nd Floor Umaa Complex, Opp Uma Cross Road,waghodia Road, Vadodara, 390019 India |
| Ahmedabad | Prometric Testing Pvt Ltd, 5th Floor, Unit 501, Parshwanath Esquare, Prahladnagar Corporate Road, Prahaladnagar, Satellite, Ahmedabad, 3800051 India |
| Banglore | 3rd Floor Tower B Prestige Shantiniketan, Whitefield, Itpl Road, Bangalore South Taluk, Bangalore, 560066 India |
| Hyderabad | 4th Floor, SL Jubilee, Plot No 1202, 1215/A Road No 36, Jubilee Hills Hyderabad Telangana 500 033Prometric Testing Pvt Ltd, 3rd Floor Tower B, Prestige Shantiniketan, White Field, Itpl Road, Bangalore South Taluk, Bengaluru, 560048 India |
| Chennai | Prometric Testing Pvt Ltd, Unit #8,3rd Floor, Centennial Square, No 6a, Dr Ambedkar Road, Kodambakkam, Chennai, 600024 India |
| Bhopal | Sharma Computer Academy Pvt Ltd – Bhopal – STN15048A, Pb-5, Block C, Top Floor, Mansarovar Complex, Shivaji Nagar, Bhopal, 462016 India |
| Kolkata | Prometric Testing Pvt Ltd, Millennium City,9th Floor, Block Dn-62, Sector V, Salt Lake, Kolkata, 700091 India |
| Chandigarh | Saint Kabir Public School – Chandigarh – STN14925A, Sector 26 – Computer Lab, Chandigarh Ut, 160019 India |
| Coimbatore | ANCONS International – Coimbatore – STN14994A #15, Sethuram Bldg, G.flr, Sundaresa Layout, Lane Adj Iob Race Course Br., Trichy Road, "bring Original Passport", Coimbatore, 641018 India |
| Mumbai | Prometric Testing Pvt Ltd, 6th Floor,techniplex1 (gate No.2),Goregaon(w), Ratnakar Bank Building, Balwa Group, Off Veer Savarkar Flyover Goregaon (w), Mumbai, India |
| Pune | Spring Dale Senior School – STN15423A, Fatehgarh Churian Road, Amritsar, 143001 India |
| Patna | Arcade Business College – Patna – STN14860A, Opp To St Karens Sr Secondary School, Urjanagar, Khagaul Road – Saguna More., Patna, 801503 India |
TOEFL exam center rules and regulations
A test taker must be fully aware of the rules and restrictions ETS maintains for applicants taking the exam. The following guidelines and restrictions apply to TOEFL exam study centers in India:
As stated on the official ETS website, one should arrive at the testing facility at least 30 minutes before the start of the exam.
The Indian TOEFL test facilities strictly prohibit the use of food and beverages.
A student should present a valid ID as confirmation of identity. It is advisable to carry two IDs in case one is rejected.
Personal items such as watches, phones, or other technological devices.
Before the exam begins, check the microphone.
If you have any problems at all, raise your hand.
It is advisable to use a mask or face cover to prevent illness transmission in the wake of the COVID-19 pandemic.
With so many exam centers in India, it can be challenging to choose the right one. However, by considering factors such as location, facilities, testing dates, and fees, you can find the perfect center that suits your needs.
Key takeaways
To make the test accessible to everyone, regardless of where they live, TOEFL testing centers are situated worldwide.
The TOEFL exam is given to test a student's proficiency in speaking, reading, and writing English in college and university settings.
When applicants want to pursue higher education overseas, the TOEFL exam becomes a crucial component of all institution applications.
With our comprehensive guide to the top TOEFL exam centers in India, you can be confident that you are well-prepared to take the next step toward achieving your goals. So go ahead, register for the TOEFL exam, and take the first step toward a brighter future! In case you have any doubts, you can always reach out to us.
Liked this blog? Read also: 3 Major things to know about TOEFL test dates!
FAQs
Q1. Where can I take the TOEFL exam?
Candidates who want to take the TOEFL exam can do so from a testing facility close.
Q2. Is the TOEFL exam administered at home?
For students who want to take the exam in the comfort of their own homes, ETS, the organization that oversees the TOEFL exam, has introduced the TOEFL iBT® Special Home Edition Test.
Q3. How long does the TOEFL exam last?
The overall time needed to pass the TOEFL exam is roughly three hours; however, applicants should have 3.5 hours to allow check-in.