Introduction to TOEFL preparation
If you're planning to study abroad, particularly in an English-speaking country, taking the TOEFL (Test of English as a Foreign Language) is often a must. TOEFL preparation is not something to take lightly; even native English speakers find the test challenging.
According to Educational Testing Service (ETS), the organization that administers the TOEFL, students who actively engage in TOEFL preparation courses tend to improve their scores by an average of 15-20 points. So, let us check out the world of preparation to help you make an informed decision.
Why TOEFL preparation is crucial
If you're aiming to study in an English-speaking country, TOEFL preparation is your ticket to showcasing your language proficiency. It's not merely about grasping the basics of the English language; it's about demonstrating a nuanced understanding of it. TOEFL preparation strategies are designed to help you excel in all four sections of the test: Reading, Listening, Speaking, and Writing.
One of the most effective preparation strategies is to engage in focused study sessions. This means dedicating time to each section of the test, rather than juggling all at once. Another invaluable strategy is taking practice tests under exam conditions. This not only familiarizes you with the test format but also helps you manage your time better. Establishing a feedback loop is also crucial. After each practice test, review your answers, understand your mistakes, and adapt your TOEFL preparation strategies accordingly.
Ignoring these proven TOEFL preparation strategies and opting for last-minute cramming can severely impact your performance. According to ETS, students who actively engage in structured TOEFL preparation improve their scores significantly, often by 15-20 points. So, the importance of effective TOEFL preparation cannot be overstated.
Types of TOEFL preparation courses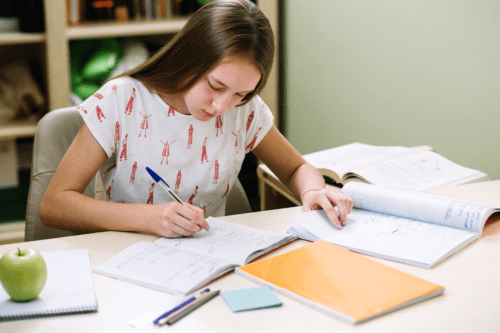 When it comes to TOEFL preparation, the options are as diverse as the test-takers. The cost of these courses can vary widely, ranging from as low as $100 for basic packages to upwards of $1000 for comprehensive, instructor-led courses. Here's a closer look at the types of courses available:
Self-paced online courses
These courses offer a flexible learning environment, ideal for those who have varying schedules. They are generally more affordable, with prices often starting at around $100. However, they require a significant amount of self-discipline. You'll get access to a plethora of practice questions, video lessons, and perhaps a few simulated exams. But remember, the onus is on you to make the most of these resources.
Instructor-led online courses
If you're looking for a more structured approach to TOEFL preparation, instructor-led online courses might be the way to go. These courses often feature live sessions, personalized feedback, and a more tailored learning experience. They are usually on the pricier side, but the investment can be well worth it for those who benefit from guided learning.
In-person courses
For those who prefer traditional classroom settings, in-person TOEFL preparation courses are available. These courses are often the most expensive option and offer the least flexibility in terms of scheduling. However, they provide hands-on guidance and the opportunity for real-time interaction with instructors and peers.
Each of these course types has its pros and cons, and the best choice depends on your learning style, schedule, and budget. Regardless of the type of course you choose, incorporating proven TOEFL preparation strategies and tips into your study regimen is key to achieving a high score.
TOEFL preparation strategies: What works and what doesn't
When it comes to TOEFL preparation, not all strategies are created equal. Some are incredibly effective, while others can lead you down the wrong path. Let's dive into what works and what doesn't.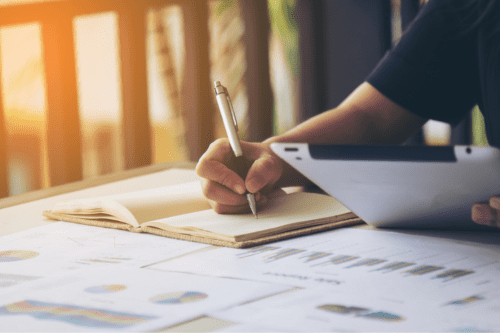 Effective strategies
Practice tests: One of the most effective TOEFL preparation strategies is taking practice tests. These tests not only familiarize you with the format but also help you gauge your strengths and weaknesses. According to ETS, students who take practice tests as part of their TOEFL preparation often see an improvement of 15-20 points in their scores.
Focused study sessions: Another key element in TOEFL preparation is focused study sessions. Instead of trying to cover all sections in one go, dedicate specific time slots to each section. This allows for a more in-depth understanding and better retention of the material.
Feedback loop: After each practice test or study session, review your performance. Identify the questions you got wrong and understand the reasoning behind the correct answers. This feedback loop is crucial for refining your TOEFL preparation strategies.
Ineffective strategies
Last-minute cramming: This is a common but ineffective approach. Cramming might help you remember a few extra details, but it won't provide the deep understanding that TOEFL requires.
Ignoring weak spots: If you find that you're consistently underperforming in a particular section, don't sweep it under the rug. Address it head-on in your TOEFL preparation.
Choosing the right TOEFL preparation course is a pivotal decision that can significantly impact your test scores and, by extension, your academic future. With a plethora of options available, it's easy to feel overwhelmed. However, by considering your learning style, budget, and time constraints, you can narrow down your choices.
Remember, the most expensive course is not always the best, and what worked for your friend may not work for you. The key is to find a course that aligns with your individual needs and learning style.
Whether you opt for an online course, a traditional classroom setting, or a blend of both, make sure the course offers comprehensive study material, practice tests, and feedback mechanisms. And don't forget to incorporate effective TOEFL preparation strategies and tips into your study plan. After all, it's not just about hard work; it's about smart work.
Key takeaways
Research and compare multiple TOEFL preparation courses before making a decision.
Consider your learning style, budget, and time constraints when choosing a course.
Effective TOEFL preparation strategies include focused study sessions, practice tests, and a feedback loop.
Avoid common pitfalls like last-minute cramming and ignoring your weak spots.
Look for courses that offer comprehensive study material, practice tests, and good reviews.
Liked this blog? Read next: Google word coach | Your IELTS/TOEFL study guide
FAQs
Q1: How long should I prepare for the TOEFL?
Ans: The preparation time varies from person to person, but a good rule of thumb is to start at least 2-3 months before your test date.
Q2: Are online TOEFL preparation courses as effective as traditional classroom courses?
Ans: The effectiveness depends on your learning style. Some people thrive in online environments, while others prefer a traditional classroom setting.
Q3: Can I prepare for the TOEFL without enrolling in a course?
Ans: Yes, self-study is an option, but a structured course can provide guidance, practice tests, and feedback that you might not get on your own.