Regular practice exams and quizzes are among the finest ways to get ready for the TOEFL. You can predict how well you'll perform on the real test, identify the areas of your studies that need the most attention, and get more familiarity and comfort with a TOEFL practice test online for free.
Although there are numerous practice TOEFL exams available, not all of them are equal. By compelling you to study the incorrect material, taking a practice test that is badly constructed can give you a false impression of what the TOEFL would be like. Reading this article on the best TOEFL practice tests will help you avoid that issue. We'll go over the best practice exams on the market, including official and free TOEFL practice exams, and explain how to use practice exams to your advantage when preparing for the TOEFL.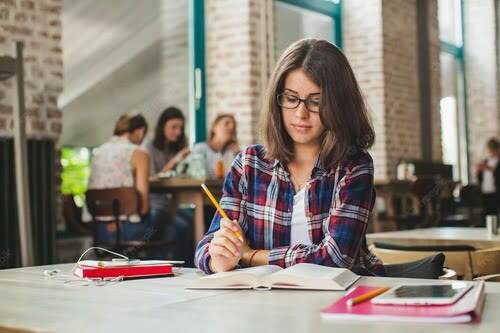 Why it's crucial to take a TOEFL practice exam
So why is taking a TOEFL practice test before taking the TOEFL iBT important? Let's examine each of the four main factors that make it essential.
Having confidence
Reading, listening, speaking, and writing are all tested in the same order on both the TOEFL iBT and a TOEFL practice exam. So, taking a practice test is equivalent to taking a real exam. This will make you more at ease and at ease during the actual exam. You're more likely to encounter stress on the TOEFL if you lack the preparation that experienced test takers have developed. So you should practice as much as you can to increase your chances.
Increase strength
The TOEFL iBT test is 4.5 hours long in total. Therefore, to prepare your body and mind for the TOEFL exam, in addition to being familiar with the TOEFL, you should take a timed, full-length practice exam. If you are not using our TOEFL score-boosting ideas and strategies, you can become exhausted around the three-hour point. The TOEFL sessions will show you how to prioritize your efforts so that you don't waste time on unimportant tasks.
Question difficulty is understood
Finding English study materials that are comparable to the actual TOEFL exam is difficult. Your practice questions quality is very important and matters a lot. If you only practice simple questions, you'll perform poorly, especially in the reading and speaking sections. Now, if you're interested, you might be able to discover decent reading material from certain school websites and good speeches from TED films, but none of these compare in length and format to what you'll encounter on the real TOEFL test. As a result, you shouldn't base your TOEFL preparation completely on them.
Identifying your areas of weakness
It's a fantastic tool to determine your skills and shortcomings but by no means the least important benefit. There are four areas on the test—reading, listening, speaking, and writing—and even if your reading scores are good, you can find the speaking section difficult. In this situation, the speaking component would be regarded as your weak point and might be the reason why you didn't obtain your desired TOEFL score. You can identify and strengthen your deficiencies by taking a TOEFL practice test, which will greatly increase your chances of getting a high TOEFL score.
Resources for TOEFL Practice
The best TOEFL practice resources to use are those produced by ETS, which developed and administered the TOEFL. This is because you can be confident that they'll be accurate representations of the TOEFL. They will be quite comparable to the real exam because they were created by the same folks that created the genuine TOEFL. Unfortunately, official TOEFL preparation materials, particularly free practice tests, are significantly more scarce than preparation materials for many other standardized tests. Here are some links to some example tests that you can utilize instead of the one offered by ETS..
iSchoolPrep sample tests
Magoosh sample test
E2 sample test
Key takeaways
The TOEFL practice exam should preferably include sample questions from each subject, such as reading, speaking, writing, and listening.
An excellent practice test will have real-world questions. Real questions are those that you can anticipate seeing on a TOEFL exam.
It is very advised to get an early start. It will provide you with adequate time to organize your TOEFL preparation materials, including a high-quality TOEFL exam practice test.
When selecting a TOEFL practice exam, make sure it includes authentic questions, legitimate formatting, and trustworthy answers.
Your response should be straightforward but effective. Make sure they are flawless and make perfect sense in your thoughts.
FAQs
Question 1: Does ETS provide free TOEFL study materials?
Answer 1: Yes, you may get a tonne of free TOEFL test preparation materials on their own website.
Question 2: How should you prepare for the TOEFL?
Answer 2: The most effective method of getting ready for the TOEFL test is to take as many practice exams as you can. You must time yourself to simulate a real exam.
Question 3: What error do most students make when getting ready for the TOEFL?
Answer 3: One common error that students make when getting ready for the TOEFL is relying solely on the recommendations and counsel of the so-called authorities on the internet. They ought to concentrate on the curriculum itself, which is the official word!