TOEFL scholarships | An overview
Navigating the world of scholarships can be intimidating when you're an international student hoping to study in an English-speaking nation. A crucial component that has the potential to make or break your scholarship application is your TOEFL score. However, did you know that your TOEFL score can also be used to your advantage if you want to apply for a test-specific scholarship? In this article, we'll go through the several TOEFL scholarships that will be offered in 2023, their eligibility requirements, and advice on how to apply for them.
Types of TOEFL Scholarships
When it comes to TOEFL scholarships, there are primarily two sources you can tap into: ETS and non-ETS organizations.
ETS scholarships
ETS, the company behind the TOEFL exam, offers a range of scholarships to support students aspiring to study abroad. These scholarships are particularly beneficial for graduate-level researchers in the English language field. One such program is the TOEFL awards, where candidates receive funding for carrying out research work that contributes to the success of the TOEFL exam.
Another notable scholarship is the TOEFL grants, which provides doctoral students with up to $2000 each year for research in foreign language assessments like TOEFL.
Non-ETS scholarships
Apart from ETS, there are other avenues where you can secure TOEFL scholarships. Many universities offer scholarships based on your TOEFL score. For example, the Rhodes Scholarship and Alberta University's TOEFL scholarship are some of the prestigious awards you can aim for. Additionally, government offices and non-profit organisations also offer TOEFL scholarships.
Eligibility criteria for TOEFL scholarships
Knowing the types of TOEFL scholarships available is just the first step; understanding the eligibility criteria is equally crucial. While each scholarship has its own set of requirements, there are some common factors that you should be aware of.
For ETS scholarships
TOEFL score: A high TOEFL score is often a prerequisite. For instance, TOEFL awards generally require a score of 100 or above.
Academic excellence: A strong academic background is usually necessary, especially for research-based scholarships like TOEFL grants.
Research proposal: If you're applying for a research-focused scholarship, a well-drafted research proposal can be a game-changer.
For Non-ETS scholarships
TOEFL score: While the score requirements may vary, a higher score will naturally make you a more competitive candidate.
Field of study: Some scholarships are specific to certain fields of study, so make sure your course aligns with the scholarship you're aiming for.
Financial need: Scholarships like Fulbright take into account your financial situation, so be prepared to submit financial documents.
How to apply for TOEFL scholarships in 2023?
The application process for TOEFL scholarships can be intricate, but with proper planning, it's manageable. Here are some steps to guide you:
Research: Start by identifying the scholarships you're eligible for. Make a list and note down their deadlines.
Prepare documents: Gather all necessary documents, including your TOEFL score report, academic transcripts, and letters of recommendation.
Write a Stellar essay: Many scholarships require an essay. This is your chance to stand out, so make it count.
Submit applications: Once all documents are ready, submit your applications before the deadlines. Some scholarships may also require an interview, so be prepared for that as well.
Tips for securing TOEFL scholarships in 2023
Securing a TOEFL scholarship is no small feat, but with the right approach, it's entirely possible. Here are some tips to increase your chances:
Start early: The early bird gets the worm, and in the case of TOEFL scholarships, starting your preparation early can give you a significant edge.
Network: Sometimes, it's not just what you know but who you know. Networking can provide you with valuable insights and even recommendations.
Consult advisors: Educational advisors can offer expert guidance on TOEFL scholarships, including lesser-known opportunities that you might not find online.
Common mistakes to avoid
While you're on the path to securing TOEFL scholarships, it's easy to make mistakes that could cost you dearly. Here's what to steer clear of:
Missing deadlines: This is a no-brainer but missing a deadline can disqualify you instantly.
Incomplete applications: An incomplete application is as good as no application. Double-check to ensure you've filled in all the required fields and attached all necessary documents.
Ignoring small scholarships: Don't just aim for the big fish; sometimes, smaller scholarships are easier to get and can add up.
TOEFL grants | An underexplored avenue worth your attention
TOEFL grants are financial awards that you don't have to pay back, similar to scholarships. However, the key difference lies in the eligibility criteria. While TOEFL scholarships often focus on academic excellence or specific talents, TOEFL grants are generally more inclusive. They may consider factors like financial need, the country of origin, and even specific fields of study.
Why choose TOEFL grants over scholarships?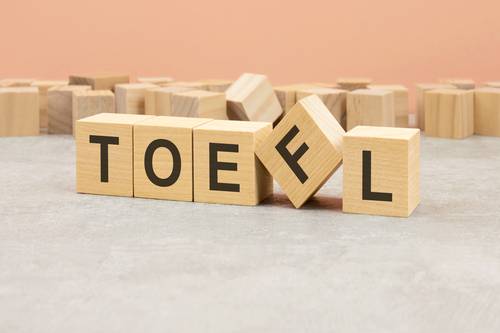 Less competitive: Since many students aim for scholarships, grants usually have fewer applicants, increasing your chances of receiving one.
Flexible eligibility: TOEFL grants often have more flexible eligibility requirements, making it easier for students who might not have top-tier academic records to receive funding.
Diverse funding sources: TOEFL grants can come from various places, including governmental organisations, non-profits, and educational institutions, providing a broader pool of opportunities.
How to apply for TOEFL grants?
The application process for TOEFL grants is usually straightforward but varies depending on the grantor. Here are some general steps:
Research: Look for grants that align with your profile. Websites like the official ETS site and educational consultancies often list available TOEFL grants.
Check eligibility: Make sure you meet all the criteria points. This could range from your TOEFL score to your financial situation.
Prepare documentation: This usually involves gathering financial records, academic transcripts, and sometimes, letters of recommendation.
Submit application: Follow the specific guidelines provided by the grantor for submission. This could be online or through a paper-based application system.
Interview/Assessment: Some grants may require an interview or additional assessments. Be prepared to further demonstrate why you're the ideal candidate.
By considering TOEFL Grants as an alternative to TOEFL Scholarships, you open up a new avenue of opportunities that could make your educational journey a bit easier. So, don't limit yourself to just scholarships; grants could be the hidden gem you've been looking for.
Key takeaways
TOEFL scholarships are a viable way to fund your education abroad.
Eligibility for TOEFL scholarships varies, so it's crucial to read the fine print.
Don't overlook TOEFL grants as an alternative to scholarships.
Preparation and timely application are your best allies in securing a scholarship.
Navigating the world of TOEFL scholarships can be overwhelming, but it's a journey worth embarking on. With the right preparation and strategy, you can secure funding that not only eases your financial burden but also adds value to your academic profile. Whether you opt for TOEFL scholarships, TOEFL grants, or other forms of financial aid, the key is to be informed, prepared, and proactive.
We hope this blog was insightful. In case of any queries or concerns, feel free to reach out to us!
Liked this blog? Read more: Scholarship in France | Apply for these 10 best scholarships!
FAQs
Q1) What is the average minimum score required to be eligible for TOEFL scholarships?
Answer: While it varies, a score above 100 is often considered competitive for most TOEFL scholarships.
Q2) Can I apply for multiple TOEFL scholarships?
Answer: Yes, you can apply for multiple scholarships as long as you meet the eligibility criteria for each.
Q3) Are there TOEFL scholarships specifically for international students?
Answer: Many TOEFL scholarships are designed exclusively for international students to help them study in English-speaking countries.