Introduction
Many people who want to expand their horizons and improve their academic and career prospects aspire to enroll in higher education overseas. The GRE and the TOEFL are two essential steps in the application process for studying abroad. In this blog, we will examine the importance of the GRE and TOEFL, read what they entail, discuss their significance for getting into prestigious colleges, and respond to frequently asked questions for prospective students.
What are GRE and TOEFL?
The GRE is a globally recognized exam used by graduate and business schools, with acceptance spanning key North America, Europe, Asia, and Australia countries. The TOEFL, on the other hand, is accepted in over 150 countries worldwide. Students should be aware that while these examinations are widely accepted, different institutions within these countries may have distinct test preferences or criteria.
What is GRE?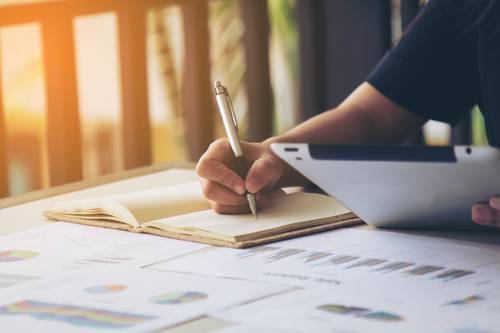 The standardized GRE or Graduate Record Examination evaluates candidates' suitability for graduate-level academic study. It is extensively utilized by educational institutions worldwide as a critical step in the admissions procedure for graduate programs, including master's and doctorate degrees. The GRE's verbal reasoning, quantitative reasoning, and analytical writing portions are all measured. Universities frequently assess applicants' academic preparation by combining their GRE scores with other application information.
What is TOEFL?
The Test of English as a Foreign Language or TOEFL was created primarily to assess non-native English speakers' level of ability in the language. It is a crucial prerequisite for international applicants to universities with an English-speaking student body. The TOEFL test evaluates reading, listening, speaking, and writing abilities to ensure that students have the language ability required for success in an English-speaking academic setting.
Relevance of GRE and TOEFL scores for top universities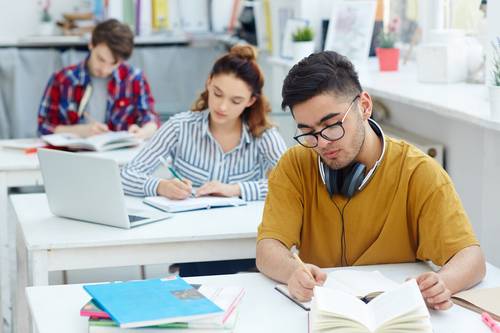 The GRE and TOEFL scores remain vital benchmarks for many top universities, determining an applicant's readiness for advanced academic work. These standardized assessments give uniform criteria, assuring candidates meet elite universities' linguistic and analytical norms.
GRE scores for top universities
Top universities often have competitive admission processes; the GRE scores are vital in distinguishing applicants. While specific score requirements vary among institutions and programs, a high GRE score can significantly enhance the chances of securing admission. Candidates aiming for prestigious programs should research the average GRE scores of admitted students at their target universities to set appropriate score goals.
TOEFL scores for top universities
For non-native English speakers, high TOEFL scores are crucial when applying to top universities. Admissions committees use TOEFL scores to gauge applicants' ability to understand and communicate effectively in English. The minimum TOEFL score requirements vary by institution, and many top universities set stringent standards. As with the GRE, researching the average TOEFL scores of admitted students can guide applicants in setting realistic goals.
Importance of GRE, TOEFL in getting admission to universities abroad
High GRE and TOEFL scores are frequently critical in gaining admission to top global universities. These scores represent an applicant's academic competence and their capacity to thrive in academic settings.
Importance of GRE
The GRE gauges a student's suitability for graduate-level study by evaluating individuals' abilities in analytical writing, verbal reasoning, and numeric reasoning. GRE scores are used by universities all around the world to assess applicants' academic potential, assuring a fair and consistent evaluation.
Importance of TOEFL
The TOEFL tests how well non-native speakers can communicate in English. A strong command of the English language is essential for academic achievement because it is the language of teaching in many academic institutions worldwide. The TOEFL supports an environment where students can successfully interact with the course materials and collaborate with peers by assisting colleges in evaluating an applicant's capacity to comprehend and communicate in English.
Combined importance
When taken together, The GRE and TOEFL give a full assessment of an applicant's intellectual and linguistic ability, assisting universities in selecting well-prepared applicants to succeed in a foreign academic environment. Furthermore, excellent marks on these tests increase an applicant's competitiveness, opening doors to a more fantastic choice of educational options and scholarships, aiding academic aspirations overseas.
Key Takeaways
Before studying for the GRE and TOEFL, conducting in-depth research on the admission standards of the universities you want to attend is crucial.
Set reasonable score targets based on the average test scores of students accepted into your program of choice.
To perform at your best on the GRE and TOEFL, dedicate time to focused preparation for each section.
If your initial scores are not up to the mark, consider retaking the exams after you've addressed your areas for improvement.
Plan your test dates to coincide with application deadlines while considering score validity periods.
Hope that you got to know about the importance of GRE TOEFL for getting admission to foreign colleges. You can contact us or comment below if you still have any doubts.
Liked this article? Also, read 11+ best countries to study abroad and work in 2023.
FAQs
1. Can I apply without having taken the GRE or TOEFL?
Ans. Many prestigious universities view these scores as a required component of the application process, even though some universities may remove the GRE or TOEFL requirement in specific situations. To find out if GRE and TOEFL scores are required, reviewing each university's and program's entrance requirements is essential.
2. What is considered a competitive GRE score?
Ans. Programs and institutions require different competitive GRE scores. To determine the level of competition, research the average GRE scores of admitted students in your chosen field. Generally, a score in each section at the 75th percentile or higher is regarded as competitive.
3. Will I be able to retake the GRE or TOEFL?
Ans. Yes, candidates can retake the GRE and TOEFL for better results. However, it is crucial to consider each testing agency's retake policies. While some universities only consider the most significant scores, others may take average scores from several tries.