TOEFL Bank | Here's everything you should know!
TOEFL is a Test of English for Foreign Language for non-native English speakers to enroll in an English-speaking university for abroad education. TOEFL iBT is a three hours test spanning four sections- reading, writing, listening, and speaking. If you are wondering what study materials are available online, this article compiles and gives you the list of the top five websites where you can obtain a TOEFL bank with questions.
TOEFL Bank | How to find the questions?
While numerous practice resources claim to be the best, you should determine if it provides high-quality learning material with appropriate questions and answers. Here is the list of intuitive features to look for before signing up for websites with TOEFL Bank practice questions.
1. Practice questions should mimic the exam structure
Practice questions online should have the same content as TOEFL, the same format and structure with the same difficulty level. Depending on how well websites curate content closer to the real test, your score in the actual TOEFL iBT will vary.
2. Does your website provide an in-depth explanation of the answers?
A learning resource can be great with note-worthy features, but if they don't provide explanations to questions, it will be hard to prepare for your exam. If you are starting and new to TOEFL iBT, ensure the practice tests explain the sample questions.
3. Check the format
The best practice tests mimic the original format, duration, number of questions, etc. Choose a website with practice tests that last for three hours with four components- Reading, Writing, Speaking, and Listening. Also, the websites with TOEFL Bank should have a repository of all the question types of TOEFL iBT.
Why choose an online TOEFL bank over an offline version?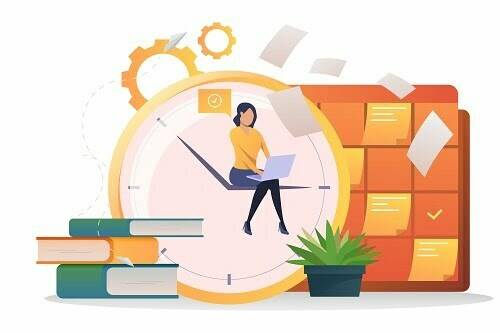 Many online and offline resources offer TOEFL preparation question banks, but why opt online? You can unlock the below benefits by choosing an online preparation resource:
● An online TOEFL practice test allows flexibility in time and location.
● You can benefit from online FAQs or study groups when you have doubts.
● Online resources have answers to previous year's questions. They are very vast compared to an offline question/answer bank.
● Also, online resources have updated information with the changing tets format. However, you can complement your offline learning with online test resources to ace your TOEFL exam.
Top 5 websites with TOEFL bank | Reservoir of practice tests
Of many TOEFL practice tests online, these five websites top the list:
The top website on our list is iSchoolPrep by iSchoolConnect, a one-stop destination with one-on-one coaching sessions, training by certified professionals, and comprehensive study material with many TOEFL practice questions. Some noteworthy features of iSchoolPre are as follows:
It offers personalized study plans.
With iSchoolPrep, you can access thousands of sample questions.
During your exam preparation, it offers four full-length tests to get an overview of the actual exam and practice thoroughly.
It helps in quick doubt resolution and conducts live workshops every week.
In addition, you have 30+ hours of video lessons.
2. ETS
ETS TOEFL is the official website that conducts the English proficiency test TOEFL iBT which enables you to browse the test prep section with intuitive features such as self-paced courses, practice tests, and official test prep resources. It uses a classroom learning method to measure your listening, speaking, reading, and writing skills. TOEFL Go is an online practice app of ETS that targets preparing you for TOEFL iBT with access to authentic TOEFL questions.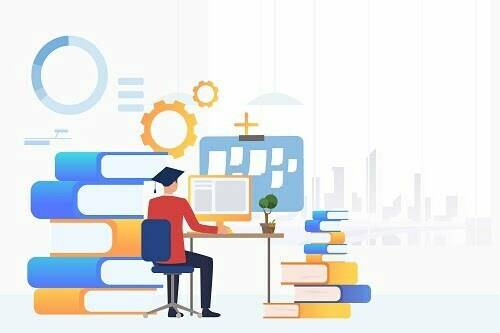 3. TOEFL iBT Test prep
It is one of the best TOEFL banks with free practice questions that offer writing help, free sample essays, and listening, speaking, and reading exercises. TOEFL iBT test prep offers two complete practice tests online, in the same format as the actual exam. Moreover, they have an instant feedback feature to explain each answer. But to benefit from all its resources, you need to purchase the materials.
4. Magoosh
Magoosh offers practice tests but at half the length of the actual exam. They provide high-quality test questions and instruction on time management. They have audio recordings and four sections as the TOEFL iBT with answer explanations.
5. Kaplan Test Prep
Kaplan is a famous TOEFL test bank that offers four full-length practice exams, a course book with 100+ practice problems, and provides score-increasing strategies. Kaplan doesn't give tutoring, but they have experts to review your writing samples.
Key takeaways
If you are looking for a TOEFL bank to practice for your TOEFL iBT exams, this article gives the top 5 websites.
You can benefit from choosing an online TOEFL bank compared to offline resources due to flexibility, answers, FAQs, and previous years' questions.
To select the appropriate online resource catering to your needs, you should check if they mimic the exam format and provide full-length explanations and content curation like the actual TOEFL iBT examination.
iSchoolPrep by iSchoolConnect is the best website with personalized study plans, quick doubt resolutions, and access to thousands of sample questions.
Was this blog informative? If so, please share your thoughts in the comments below. Click here to reach out to us for more information on different TOEFL banks. We would be happy to assist you with your queries!
Liked this blog? Then, read: Universities offering a TOEFL waiver | US, UK, Canada, and more!
FAQs
Q1. How do I practice for the TOEFL iBT exam to get a high score?
Answer – Read regularly and do as many practice tests as possible from online resources. You can complement your offline learning with online TOEFL test banks.
Q2. How many sections are there in TOEFL, and what are they? 
Answer – TOEFL iBT consists of four sections- Listening, Speaking, Writing, and Reading TOEFL Essentials exam has a descriptive video in addition to these four sections.
Q3. How many practice tests should I take before attempting TOEFL Essentials and TOEFL iBT?
Answer – Take four full-length practice exams in addition to your study plans.