TOEFL exam fee in India | An overview
TOEFL evaluates your ability to speak and understand English by analyzing your reading, speaking, listening, and writing skills. These are all skills required to complete your academic studies, and institutions use the test to guarantee students can continue and succeed in their chosen course in a country where the curriculum is taught in English.
Candidates looking to appear for the TOEFL exam are required to know the TOEFL exam fee in India. This fee is not constant. In fact, it has the tendency to increase year by ear. Continue reading to know more!
TOEFL exam fee in India | Highlights
The applicable TOEFL exam fee in India is USD 190, which equals INR 14,197.44. Below is a tabular representation of some important TOEFL fee highlights.
Topic
Information
Exam name
TOEFL
Full form of TOEFL
Test of English as a Foreign Language
Official website of TOEFL
https://www.ets.org/toefl
Conducting body of TOEFL
ETS (Educational Testing Service)
Acceptance of TOEFL scores
Generally accepted by Universities in the USA and Canada
Usage of TOEFL
Widely popular as an English language proficiency test
Mode of TOEFL
TOEFL IBT: Internet-based test
TOEFL Test on Paper
TOEFL at Home test
TOEFL iBT fee
USD90
Score range of TOEFL
Reading: 0–30
Listening: 0–30
Speaking: 0–30
Writing: 0–30
TOEFL helpline
1-609-771-7100, 1-877-863-3546
Fax: 1-610-290-8972
TOEFL exam fee in India | Registration fee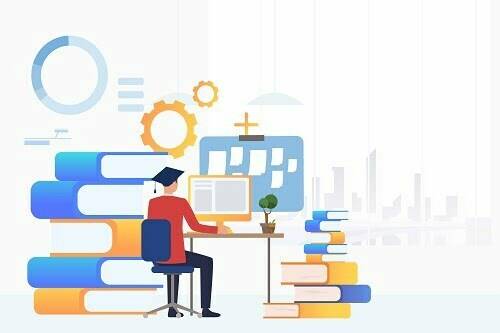 Aspirants must note that the TOEFL application fee, TOEFL registration fee, and TOEFL examination form fee all comprise the TOEFL test fee, and, as specified before, the TOEFL registration charge has been set at USD 190 for applicants registering from India.
TOEFL exam fee in India | Late registration charge
Applicants should remember that TOEFL test online registration window closes seven days before the final examination, and the late registration window closes four days before the examination date with a TOEFL test late fee of USD 40.
TOEFL exam fee in India | Test rescheduling fee
Students who want to reschedule their TOEFL exam must opt for it at least four days before the final examination date, or they will not get any refund for the TOEFL exam registration fee. In addition, applicants must pay USD60 as a rescheduling charge for their TOEFL examination.
In addition, rescheduling tests by email or after reaching the test center is not permissible. Students must contact the authorities at Regional Registration Centre (India – 91-124-4147700) or present their appointment number and full name to reschedule the test. Applicants can also log into their online ETS account to reschedule their upcoming examination.
TOEFL exam fee in India | Cancellation fees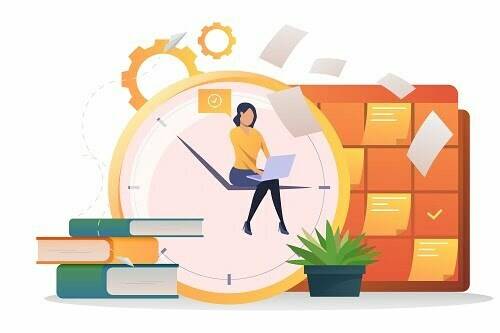 Students who want to cancel their TOEFL examination can do it at least four days before their examination date to be qualified to obtain a refund which is equivalent to half of the TOEFL test charge. Likewise, you must note that no cash refund options are available, and the refund would get credited to the bank account only in US Dollars.
TOEFL test score sending the charge
The TOEFL test charges also comprise the applicant's TOEFL scores sent to four colleges or academic intuitions. In addition, students who wish to mail their TOEFL test scores to extra universities than the pre-designated four can do by paying an additional TOEFL test score sending charge. Besides, the TOEFL test score reporting charge per recipient in India is $20.00, which is roughly INR 1487.43. Below is a tabular representation of the TOEFL test score sending charge.
| | |
| --- | --- |
| TOEFL exam services | TOEFL fees |
| TOEFL late registration fee | Rs. 2,975.27 |
| TOEFL rescheduling fees | Rs. 4,462.90 |
| Reinstatement of canceled TOEFL scores | Rs. 1,487.63 |
| Additional TOEFL score reports | Rs. 1,487.63 |
| Speaking or writing section score review | Rs. 5,950.53 |
| Speaking and writing section score review | Rs. 11,901.06 |
TOEFL exam fee in India | All applicable payment methods
According to ETS (Educational Testing Services), the conducting institution of the TOEFL exam, the following modes of payment are permitted to pay TOEFL Exam charge-
American Express
Discover
JCB
VISA
China Union Pay
Diners Club
Mastercard
Electronic Check (e-check)
PayPal
Paper Check or Money Order
Key takeaways
The TOEFL exam costs USD190 for Indian students, and extra expenditures can depend on the requirement.
To avoid last-minute hassles and late fees, you must fill TOEFL exam registration form timely.
The TOEFL test has an exact cost whether you take it at a center or your place.
Was this blog informative? If so, please share your thoughts in the comments below. Click here to reach out to us for more information about the TOEFL exam. We would be happy to assist you with your queries!
Like this blog? Then read: TOEFL Speaking | 4 easy steps to excel in this exam
FAQs
Q1. What is the TOEFL test fee in India?
Answer – The TOEFL test fee in India is USD190, equivalent to INR 14,197.44.
Q2. Is the TOEFL exam free?
Answer – Students should note that the TOEFL English examination is moderately priced. Since many resources go behind making this examination dependable, it is not available for free.
Q3. Is TOEFL cheaper than IELTS in India?
Answer – The registration fee for IELTS (computer-delivered) is INR 14,500, while TOEFL costs USD 185 (an equivalent of INR 13,715).