GRE score validity | An overview
Graduate Record Examination (GRE) consists of different questions that test your knowledge and skills in analytical writing, verbal reasoning, and quantitative reasoning. Once you get the GRE score, you can mail your scores to the graduate schools that interest you. The long GRE score validity allows you to use them in the future.
If you are a graduate student of a recognized university, you can attempt GRE Academic or GRE General tests according to your needs. GRE Academic test covers topics related to a particular field of studies like Chemistry, Mathematics, Physics, and Psychology, while the GRE General test measures a candidate's verbal reasoning, quantitative reasoning, critical thinking, and analytical writing skills.
Why is there a fixed GRE score validity?
Have you thought about why GRE scores have validity? According to ETS, the competency level of candidates change after five years, and so do their skillset. Therefore, five years after your exam date, your GRE score expires. ETS deletes your GRE score, and you cannot get it back. In addition, ETS changes the exam pattern, and colleges cannot consider your outdated score. Another likely reason for the GRE score validity is that it creates a minor increase in demand for GRE tests, which benefits ETS. 
If you are thinking about what happens if you send your GRE schools to a school just before they are about to expire, know that once the school has the results, they do not go away. However, schools may have their own policies regarding how recent scores they require. So, double-check before sending your previous scores and assuming you're in the clear, even if you are sending the scores within your GRE score validity.
How to obtain your GRE score?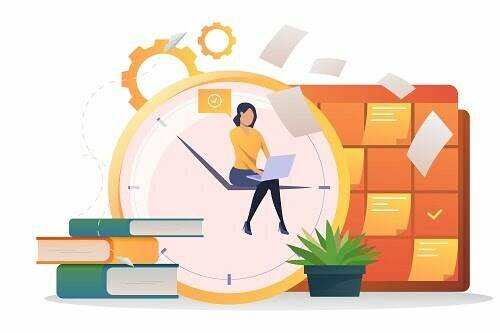 You can get your GRE scores 10 to 15 days after your GRE test date and look for them in your ETS account. After your GRE test completion, the screen asks you to report or cancel your GRE scores, and if you choose the report option, you can view your unofficial GRE verbal and quant scores. When GRE official scores are ready, your AWA section score is also released, and you are notified via email regarding the same. You will get your official score around 4-5 weeks after the actual test date.
What is the GRE scoring pattern?
Here is the section-wise GRE scoring pattern to help you plan your preparation.
Verbal and Quant section scoring 
Your GRE scores depend on the number of questions you attend in verbal and quant sections. Both these sections are adaptive, meaning the question's complexity changes with your performance in the first operational section. They will determine a raw score and then convert it to a scaled score by equating it. 
Here, an expert gives you a score on a 6-point scale, and the later computerized program gives another score. If both scores are similar and close, the average of the two will be your final score. If there is variation between both scores, another human expert analyzes it, and the two human expert score's average will be your final score. 
GRE Academic test scoring
The number of questions you answer correctly gives you a raw score. If you pick the wrong answer, mark more than one solution, or do not answer a question, your answer is incorrect. Your score is independent of the incorrect answers meaning no marks deducts from your final score for the wrong answer.
By the process of equating, your raw score converts into a scaled score. The scaled score is your final score on the GRE Academic test.
How to send your GRE scores to universities?
To send your scores to the university of your choice, log into your ETS account and select "send additional score reports." ETS has an option where you can send your scores for free (only up to four institutions). 
The GRE official score report has detailed information about the candidate, including-
Personal information
Date of birth
Test date(s)
Detailed GRE test score
GRE test type (GRE general test or GRE subject test)
How to prepare for GRE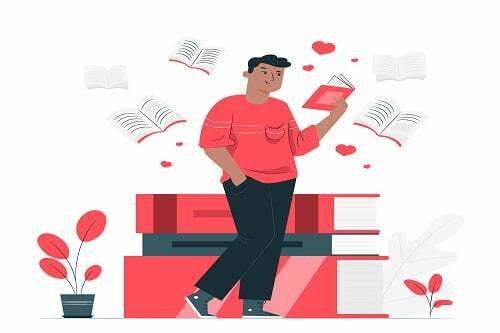 You can prepare for GRE either by self-study or enrolling in online/offline coaching. The best pick for your online preparation is iSchoolPrep due to the following features-
The GRE test series provide vocabulary tests and chapter-wise practice questions.
GRE comprehensive provides live classes and recorded lectures with doubt sessions.
GRE personal coaching offers one-on-one doubt-solving sessions and one-on-one tutorial sessions.
Key takeaways
GRE is a standardized test for people applying to graduate programs.
GRE score validity is five years for both General and Academic tests.
You can view your scores in your ETS account within 10 to 15 days after your GRE test date.
Plan your exam depending on the GRE result validity and send it to your desired universities.
Now that you know about the GRE score validity, plan well about when to take the test and go for your graduate studies. If you need assistance with GRE prep, comment below or reach out to us. We'd be happy to help!
All the best!
Like this blog? Read next: GRE text completion | A complete guide to nailing it!
FAQs
Question 1: When can I get my GRE test scores to send them across universities?
Answer 1: Your scores will reflect in your ETS account within 10-15 days of your exam date.
Question 2: Can I access my GRE score after its expiry?
Answer 2: No, you cannot access your scores because ETS will delete your score after five years.
Question 3: Can I retake the GRE test, and how many times?
Answer 3: Once every 21 days, you can retake your GRE test up to five times in a 12-month rolling period.