Study abroad entrance exams | Is choosing the right exam important?
Choosing the right entrance exam is a pivotal decision in the journey of studying abroad. This choice is largely influenced by your future study plans, the course you wish to pursue, and the country where you aim to study. In this context, we will guide you through some of the most common study abroad entrance exams, helping you make an informed decision that aligns with your academic aspirations.
Which are the major study abroad entrance exams?
When aiming to study abroad, you need to familiarize yourself with various entrance exams. Each of these exams serves a specific purpose and is recognized in different parts of the world.
For example: If you're aiming to study medicine in the U.S., you would need to take the MCAT. As per the AAMC, nearly 90,000 students took the MCAT in 2020.
How to choose the right study abroad entrance exams?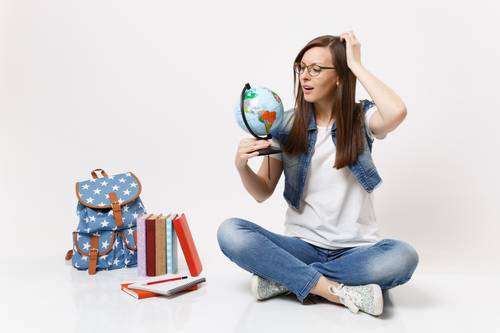 Identify your field of study: The entrance exam you choose is largely determined by your preferred field of study. For instance, if you're planning to study business, the GMAT is a widely recognized test. According to the Graduate Management Admission Council, nearly 200,000 candidates worldwide took the GMAT in 2020, emphasizing its significance in business education.
Determine your level of study: Your level of study—whether undergraduate or postgraduate—also influences your choice of entrance exam. For undergraduate admissions, the SAT or ACT are commonly accepted, especially in the U.S. For postgraduate courses, depending on the discipline, you may need to take the GMAT or GRE.
Specify your country of study: Different countries have different exam preferences. For instance, US universities commonly accept the SAT, ACT, and GRE, while UK universities might prefer A-levels or the IELTS.

Facts to consider
Understand the exam format: Familiarize yourself with the structure of the exam, the types of questions asked, and the skills tested. You should choose an exam that complements your strengths. For example, if you're proficient in essay writing, you might consider the GRE, which includes two Analytical Writing essays.
Consider the availability and location: Some exams might not be accessible in your location or might not fit into your timeline. It's essential to check where and when the exam is available. For instance, the TOEFL iBT test is offered more than 60 times a year at authorized test centers around the world.
Factor in the cost: Entrance exams can be expensive. It's crucial to consider the cost of the exam and any additional costs like sending your scores to universities. According to a survey conducted by Times Higher Education, the cost of these exams is a decisive factor for 42% of the students.
How can a study abroad exam impact your future?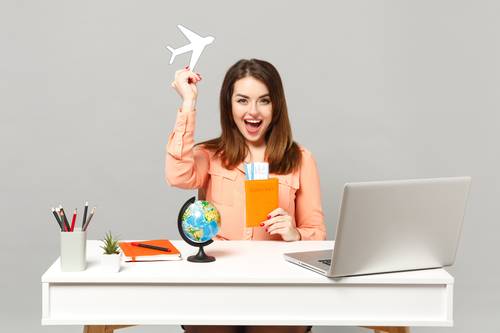 Choosing the right entrance exam can set the tone for your study abroad journey. A survey by the Institute of International Education (IIE) reveals that students who chose an entrance exam aligning with their study goals were 30% more likely to be satisfied with their study abroad experience.
For instance, taking the GMAT, which is specifically designed to assess the skills required for business and management courses, can better prepare you for an MBA abroad and increase your chances of academic success.
The entrance exam you choose is more than just a step towards studying abroad; it's a decision that can shape your academic trajectory and future career. A well-chosen exam aligns with your career aspirations and equips you with the necessary skills for your chosen field.
For instance, a survey by the Global Education Research Association (GERA) showed that 70% of students found their entrance exam preparation valuable not just for passing the test, but also for their subsequent academic studies. This preparation often leads to better performance in university courses and ultimately, a more successful career.
Key takeaways
Choosing the right study abroad entrance exams is a significant step in your study abroad journey.
By understanding the different exams, aligning them with your study goals, and considering your personal strengths and circumstances, you can make a choice that paves the way for your academic success and future career.
Each entrance exam serves a specific purpose and is recognized by different universities around the world.
Consider factors like the format of the exam, its availability, and cost before making a decision.
Choosing the right entrance exam can significantly impact your study abroad experience and future career.
Do you feel confident with choosing the right study abroad entrance exams? You can reach out to us for further assistance or help with your application.
Liked this blog? Read next: Study abroad trends in 2023 | A perfect guide for students
FAQs
Q1. Which country is best for study abroad?
Answer- The "best" country for studying abroad depends on your individual needs and goals. However, popular destinations include the USA, UK, Canada, Australia, and Germany due to their reputable education systems and diverse opportunities.
Q2. Where can I study abroad for free?
Answer- Some countries offer free or low-cost tertiary education. For example, public universities in Germany and Norway do not charge tuition fees for both domestic and international students.
Q3. Can I study abroad after 12th?
Answer- Yes, after completing your 12th, you can opt to study abroad. However, you'll need to take appropriate entrance exams like the SAT or ACT for undergraduate programs in the U.S, or complete a Foundation course for the UK.
Q4. What is the cost of studying abroad?
Answer- The cost of studying abroad varies greatly depending on the country, university, and program of study. It includes tuition fees, living expenses, travel costs, and health insurance. In the U.S., for instance, the average tuition fees can range from $20,000 to $50,000 per year.