IELTS Requirement For Fanshawe College | What are the criteria?
Fanshawe College, commonly known as Fanshawe College of Applied Arts and Technology, is a public university in Ontario, Canada. Over 43,000 students attend one of the college's 200 graduate-level programs. IELTS requirement for Fanshawe College is of at least 6 bands, with no band lower than 5.5 in the academic reading, writing, hearing, and speaking sections.
The university, which was founded in 1967, has gone a long way since then. The institution was founded in September 1964 and is based in London, Ontario. In 1967, the institution amalgamated with the Applied Arts and Technology College system.
IELTS requirement for Fanshawe College admission process Fanshawe College IELTS scores requirements for different courses are listed below-
Graduate Certificate and Degree Programs
The score of 88 on the TOEFL iBT (Home Edition) exam.
A minimum score of 6.5 on the Academic version of the IELTS, with no individual band score below 6.0.
A minimum of 80% in GAP5/ESL4 Level 9 or 75% in GAP5/ESL4 Level 10 is required for graduation from Fanshawe College's GAP5/ESL4 program.
Post-secondary Diploma, Advance Diploma, or Certificate Programs
The International Version of the TOEFL Test: 79.
Minimum IELTS Academic score of 6.0 with no sub-5.5 scores across the four test sections.
Take the Cambridge English Test (FCE/CAE/CPE) and get 169 on the Cambridge English Scale, with no individual language level below 162.
Fanshawe College's popular programs
The Fanshawe College provides over 200 academic programs, including EAP (English for Academic Purposes), diplomas, post-graduate programs, and degrees. Students from abroad may select from the following programs-
Programs After Secondary School
Bachelor Degree Applications
Summer ESL Programs
Institutional Transfer Agreements
Program for English for Academic Purposes (EAP)
Fanshawe College rankings
Across three different scales (national, continental, and global), Fanshawe College fares quite well. According to the "UniRank University Rankings," Fanshawe College is the 103rd best in Canada.
Fanshawe College fees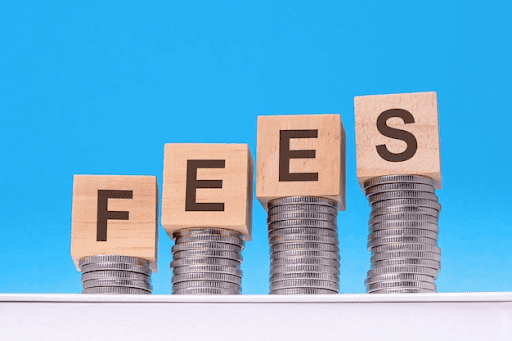 Fanshawe College student fees are due per term. The overall fees overseas students must pay include tuition, supplementary fees, and program-specific expenses. The average annual tuition for international students is between $16,000 and $18,000.
Tuition expenses range from $0 to $6,000 depending on the curriculum, with Aviation and Renewable Energy courses costing higher rates. International students must additionally pay annual health insurance expenses. Students from other countries are required to pay via peer-to-peer transfer.
Tuition at Fanshawe College includes a bus pass, health and dental insurance, Fanshawe Cares Arrival, Accommodation, fitness membership, and access to sporting events and more than 200 clubs and events per year, in addition to a seat in the class.
Fanshawe College scholarships
Financial aid is available from Fanshawe in the form of the following scholarships-
Program-specific financial aid
College-wide and post-graduation financial aid
Scholarships for international students
First-time student subsidies for entry
Scholarships for athletes
Scholarships for continuing education and older students
Student financial aid for people with disabilities
Based on their qualifications, students can apply electronically. International students can apply for a wide range of funding opportunities, including full and partial tuition waivers, grants, and loans. Those already enrolled at Fanshawe College and holding a valid study permit and foreign VISA are eligible to apply for these scholarships.
Also, read Fanshawe College | Admission, courses, fees, and more!
Fanshawe College entry criteria
While course-specific criteria for admission to Fanshawe College may vary, the following general prerequisites must be met.
High school transcripts
Academic transcripts (if applying for a postgraduate degree)
English-language proficiency evidence (IELTS/TOEFL score)
Documentation of application fee payment (CAD 100)
CV
Cover letter
Fanshawe College admission requirements
To be eligible for admission to any undergraduate Diploma Program or any Advance Diploma at Fanshawe College, applicants must have completed the 12th grade with an aggregate grade point average of at least 50 percent. Class 12 with a minimum of 65 percent is necessary for admission to the Bachelor's program at Fanshawe University. For any Postgraduate Program, the minimum level of education necessary is a 2-year UG program or a Bachelor's with an overall grade point average of at least 50%.
What is the application process?
Verify whether the selected program is offered.
Visit internationalapplication.fanshawec.ca/user/register to submit an online application.
The desired course of study on the scanned copy should organize the required documents.
Pay the 100 CAD application cost, which can be done with a credit card or a bank wire transfer.
Await receiving your admissions letter.
Within 30 days of receiving your notice of admission, you must express your interest in the school and pay your tuition.
Key takeaways
The Fanshawe Student Union (FSU) serves as a voice for Fanshawe's student body. The goals and aspirations of the student body are at the heart of the union's design.
Fanshawe College has the highest employment rate for its graduates (at 90.3%) among all Ontario universities and institutions.
According to PSE Information Systems, the department is the best example among Canadian universities because of the wide range of resources it offers to students and alums.
For additional information on Fanshawe College's customs and traditions, contact us. We will certainly be delighted to help you with any inquiries.
Like this blog? Read next – Insights about cultures and traditions at Fanshawe College.
FAQs
Question: 1 What is Fanshawe College best known for?
Answer: By designing and delivering specialized training for federal and provincially sponsored trainees, community organizations, private sector employers, and sectoral training councils in the business, health, industrial, and service sectors, Fanshawe plays a vital role in providing re-skilling and skill-upgrading opportunities for mature learners.
Question: 2 How long does it take to receive an offer letter from Fanshawe College?
Answer: If you apply after February 1st, you should hear back from the university within three weeks. The acceptance period for each candidate is two weeks.
Question: 3 How many are Indian/international students studying at the college?
Answer: In addition to its domestic student body of 43,000, Fanshawe College also hosts an international student body of about 7,700. International students can take advantage of the college's resources and support system without exception. Nations such as China, India, Korea, Vietnam, Africa, Ukraine, Turkey, etc., are all represented at the international center.