How to write an essay in English | Expert's advice!
If writing an essay sounds intimidating, consider it an opportunity to develop your writing skills. If you're wondering how to write an essay in English, then learning something new every time you write an essay will help you improve your skills. Moreover, the content and structure of essay projects will vary depending on the subject. Successful essays include an attention-grabbing introduction, strong and relevant supporting evidence, well-structured arguments, and a thoughtful conclusion.
What are the elements of an essay?
An impressive essay must captivate the reader from the very first sentence. An essay with engaging content draws more attention from the reader.
Introduction
An effective opening begins with an introductory line about the subject, conveys the writer's opinion or brief information, and shows the essay's framework. The tone of your essay is specified in the introduction. It should pique the reader's attention while informing them of what to expect. The introduction should also include a thesis statement that conveys the overall idea of the essay and encourages readers to keep reading. So an introduction's major goals are to-
Draw the reader's attention.
Provide background information on your issue.
Present your thesis statement, which is the focal subject of your essay.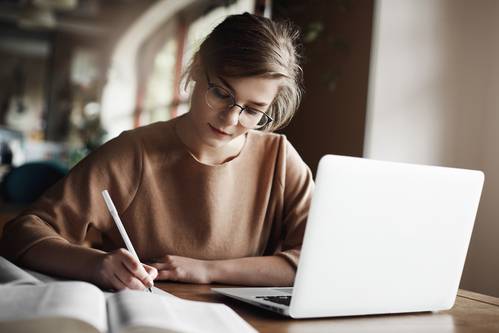 Body
The body of an essay is the longest section. This is where you build on arguments and provide evidence supporting your thesis. The body of the content is always divided into specific paragraphs. Each paragraph should seek to focus on one primary idea and provide evidence, explanations, and arguments to support that idea. Write a topic phrase that expresses the main agenda at the beginning of each paragraph. Then, in the following paragraph, elaborate on the topic statement. You can work your way around the body in three stages-
Make a plan of what you want to say and how you want to say it.
To get your major ideas down on paper, write a first draft. In the first draft, we aim to develop preliminary ideas into workable arguments, add detail to those reasons, and obtain a sense of what the final result will look like.
Make a second draft to clarify your points and ensure everything is in order. Make sure that the logic of your argument flows smoothly and that you have sufficient evidence for each point. To ensure accuracy and clarity, read through your second draft critically.
Conclusion
A strong conclusion should end with a memorable or striking line that leaves the reader with a lasting impression. The most common errors while writing a conclusion are-
Including additional evidence or arguments.
Contradicting your arguments

General essay writing tips
For the greatest outcomes, it is essential to consider the following general essay writing tips-
Read and comprehend the topic: Understand what is required of you.
Strategize: Brainstorming and arranging your thoughts will make writing your essay much easier. Making a web out of your ideas and supporting details is smart.
Make a draft: Writing a rough draft of your essay allows you to experiment with ideas and get your thoughts onto paper.
Create a compelling argument: The most significant item you'll write in the essay is the thesis (primary argument). Make it a focal point.
Answer the prompt: Once you have solidified your essay's thesis and worked through any kinks in your drafts, you can begin writing the final draft of your essay.
Proofread: Read your response carefully to ensure that there are no errors and that you did not overlook anything.
How to write an essay in English | A checklist!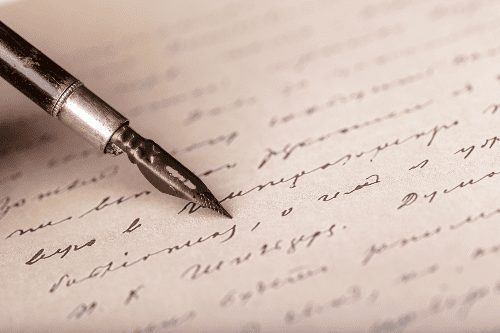 Before submitting an essay, it is crucial to go through a general checklist.
The article adheres to the assignment's specifications (topic and length).
The title of the essay is both engaging and instructive.
The introduction piques the reader's curiosity while providing background information on the subject.
The introduction includes a thesis statement that explains the essay's focus and perspective.
The paragraphs in the essay are properly structured.
Each paragraph begins with a topic sentence.
Each paragraph has a single point of focus and a clear link to the thesis statement.
Clear transitions are used to connect paragraphs and ideas.
The conclusion does not simply restate points but also connects them and does not present any fresh arguments or evidence.
Key takeaways
A good essay is well-structured and organized. It has a clear introduction, thesis statement, and conclusion. The essay's body paragraphs refer back to the topic.
Essay writing requires the use of appropriate words. By expanding your vocabulary, you'll be able to choose the right words to take your writing to the next level.
Structure and content quality are both important when writing an essay.
Keep grammar rules in mind.
It is difficult to write an essay in one sitting, especially if it is not in your first language. The Pomodoro technique is a clever way to approach essay writing. This strategy requires you to set a timer for 25 minutes to complete your activity and then take a 5-minute break.
If you still feel stuck, we can help you create and develop your ideas into well-written essays. Prepare with us!
Like the blog? Then read: How to write a college essay about yourself that stands out
FAQ
Q1. How do I start writing an essay?
Answer- To write an essay, first choose a topic, conduct research, and create an outline.
Q2. What is the most efficient way to begin an essay?
Answer- The "hook" is the first sentence of your introduction to your essay. Avoid unnecessarily broad statements or long, thick words when writing a solid hook.
Q3. What is an effective closing sentence?
Answer- A good conclusion sentence should encapsulate the paragraph's main point without using the same words twice.