The University of Melbourne | An overview
The University of Melbourne, a public research university, was established in 1853. It has been serving and making distinctive contributions to society and attracting the brightest students worldwide. There are stringent requirements for the minimum IELTS score to be considered for admission to the University of Melbourne. Suppose you know the degree you want to pursue and your current level of English proficiency. If you put the time and effort into planning, you may be able to get the grade you need and embark on a fascinating new academic adventure. In this case, you may determine your minimum acceptable IELTS score for admission to the University of Melbourne.
The University of Melbourne | IELTS requirements
Applicants must achieve a minimum international English Language Testing System (IELTS) scores to enroll at the University of Melbourne. Different courses at Melbourne University require different IELTS criteria, but to enroll in any course, you must prove that you can communicate well in English.
The University of Melbourne requires an IELTS score of 6.0+ (or equivalent), with a minimum score of 5.5 in listening, reading, and speaking.
B2 English Proficiency can be demonstrated by passing the following tests in addition to IELTS: TOEFL, Cambridge PET, and ESOL Skills for Life Levels 1 and 2.
Minimum required IELTS score for courses at the University of Melbourne-
| | |
| --- | --- |
| Program | Minimum band score |
| Bachelor of Design | 6.0 |
| Diploma in Computing | 5.5 |
| MBA program | 6.0 |
| LLM | 6.5 |
Admission requirements for various courses
Applications to the University of Melbourne can be submitted one calendar year before the beginning of the academic year. Here are the admission requirements for both undergraduate and postgraduate degrees at this university.
Undergraduate degree
The minimum age for enrolling in an undergraduate program at the university is 18. Underage candidates will need to get specific permission. High school (or year 12 in Australia) completion is essential. Some classes may also accept standardized test scores. The following are the bare minimum requirements for students to meet-
Complete the Victorian Certificate of Education (VCE) or an equivalent qualification.
The successful completion of high school equivalent to Australian class 12 is essential.
Some courses may also accept SAT or ACT scores.
An individual's command of English can be demonstrated through completing standardized examinations like the Test of English as a Foreign Language (TOEFL) or International English Language Testing System (IELTS).
Postgraduate program
An honors bachelor's degree from a recognized university is required. Admission requirements for most courses at the bachelor's level are between 65 and 70 percent. This course assumes a minimum of 630 on the GMAT or 315 on the GRE. Additionally, it would be best if you had the following-
Translations of transcripts from any postsecondary institution attended, including semester-by-semester grade reports if the originals are not written in English.
A demonstration of your English proficiency
Personal Proclamation
Recommendations essays and letters of recommendation (LORs)
References to test scores, such as SAT, ACT, or GRE (if applicable)
Send in your portfolio, research sample, audition clip, etc., as directed by the course.
Financial Records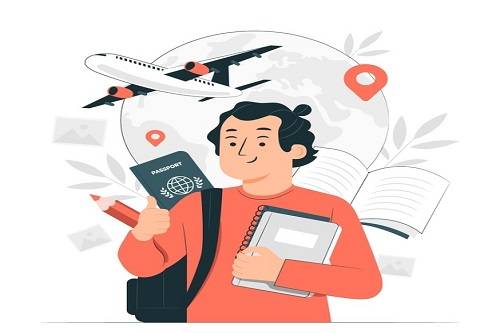 Alternative English language proficiency tests
The University of Melbourne is flexible regarding language proficiency; hence it accepts the score of other exams like TOEFL, PTE, CAE, etc. The minimum score requirements for other language proficiency are as follows-
Minimum TOEFL Internet-based Test (includes TOEFL iBT at Home) overall score of 79 with minimum scores of 21 in the writing section, 18 in the speaking section, 13 in the reading section, and 13 in the listening section.
The minimum acceptable score on the Pearson Test of English Academic (including the PTE Academic Online) is 58, with no subscores below 50 on either the Reading or Writing sections.
To earn the Cambridge English, Advanced/Certificate in Advanced English, one must score at least 176 on the Cambridge English exam, with no competence below 169. (CAE).
To be considered proficient at C2, you must earn at least 180 on the Cambridge English exam (formerly known as the Cambridge English: Proficiency (CPE) exam) with no skills scoring lower than 180.
Key takeaways
One of Australia's best schools, the University of Melbourne has deep ties to the management sector and a history of excellence in the field.
The University of Melbourne has strict language requirements, including a high competence in English.
The University of Melbourne has a 25% acceptance rate for graduate and undergraduate students.
To be accepted to the University of Melbourne in the UK, you need an overall IELTS score of 6.0 or above.
All of the top schools around the world require IELTS or some other proficiency exam, and to learn about every requirement of your dream college, you can always visit our website.
Like this blog on "University of Melbourne"? Also, check out TOEFL accepting universities in Australia | A handy guide!
FAQs
Question 1: Does the United States require the International English Language Testing System (IELTS) for entry?
Answer: Your English proficiency will need to be verified by the University before you can be admitted to and enrolled in your chosen program. English language tests, such as those administered by the International English Language Testing System, must be completed before admission (IELTS).
Question 2: How much is your IELTS score to get into the University of Melbourne?
Answer: To pass the IELTS, candidates need a 6.0 overall score and a 5.5 in each subtest.
Question 3: What is the minimum grade point average for the University of Melbourne?
Answer: A perfect 4.0 GPA is needed for acceptance to the University of Melbourne.