What is GMAT?
The GMAT exam is a standardized test commonly used by Australian universities and other business schools worldwide to assess the skills of prospective graduate students. It tests applicants' analytical writing, integrated reasoning, quantitative reasoning, and verbal reasoning abilities, comprehensively evaluating their potential for success in graduate-level management programs.
In this blog, we'll explore the GMAT score requirements for Australian universities and provide tips and resources to help you prepare for the exam and maximize your chances of acceptance. So, read on to learn more about pursuing your graduate education in business at Australian universities.
GMAT score requirements for Australian schools
Australian universities often require GMAT scores as part of their admission process for business and management programs. These scores help universities evaluate the suitability of applicants for their programs and make admission decisions. Prospective students need to know the minimum GMAT score required by Australian universities to prepare effectively for admission. The minimum GMAT score needed for these universities may vary depending on the program, and some may also consider other factors such as work experience and academic qualifications.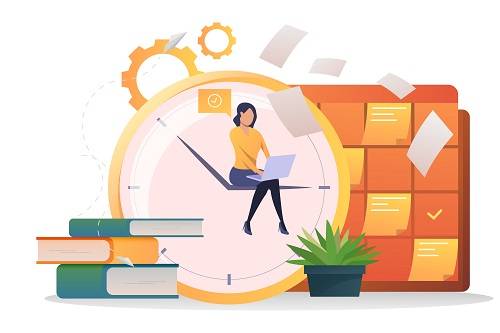 Top 10 Australian universities
Australia has a world-renowned higher education system that attracts students from around the globe. Its universities offer world-class MBA and business-related programs with a focus on practical skills, leadership, and critical thinking.
Here are 10 universities in Australia and their minimum GMAT score requirements for their MBA programs-
| | |
| --- | --- |
| University/Program | Minimum GMAT Score Required |
| University of Melbourne – Melbourne Business School | 600 |
| University of New South Wales – Australian Graduate School of Management (AGSM) | 550 |
| RMIT University – Graduate School of Business and Law | 550 (may consider lower scores for applicants with significant work experience or relevant qualifications) |
| University of Queensland – Business School | 550 |
| Macquarie University – Macquarie Graduate School of Management | 550 |
| University of Western Australia – Business School | 550 |
| Monash University – Monash Business School | 550 |
| University of Sydney – Business School | 550 |
| University of Technology Sydney – UTS Business School | 550 (may consider lower scores for applicants with significant work experience or relevant qualifications) |
| University of Adelaide – Adelaide Business School | No minimum score, but GMAT scores may be used to strengthen an application |
It's important to note that these scores are only minimum requirements, and achieving a higher score may increase your chances of being accepted into a competitive program. Some universities may have different requirements for international students than for domestic students. Therefore, it's essential to research the specific requirements of the universities you're interested in applying to.
Other admission prerequisites
In addition to GMAT scores, Australian universities typically have a range of other admissions requirements that applicants must fulfill. These may include academic qualifications, work experience, references, and English language proficiency.
Applicants must have an undergraduate degree with a minimum credit average or equivalent to apply for an MBA program in an Australian university. Some universities may also require applicants to have relevant work experience, academic references, or other qualifications.
English language proficiency is also an essential requirement for many Australian universities, particularly for international students. Universities may accept different English language tests, such as IELTS or TOEFL, and the required minimum scores may vary depending on the university and program.
Here is a list of commonly required documents when applying to Australian universities-
Completed application form
Certified copy of passport
Certified copy of academic transcripts and certificates from previous studies.
English language proficiency test scores (if applicable)
Curriculum vitae or resume
Personal statement or essay
Letters of recommendation or academic references
GMAT or GRE scores (if required by the university or program)
Evidence of work experience (if required by the university or program)
Proof of financial support or ability to pay tuition fees and living expenses (if applying for a student visa).
Preparing for GMAT
Achieving a good GMAT score is crucial for gaining admission into top Australian universities. Here are some tips that can help you improve your GMAT score and increase your chances of being accepted into your desired program –
Start with a plan: The GMAT exam covers many topics, so developing a study plan covering all the topics which will be tested is important. Create a realistic timeline that allows you to study consistently and build your skills over time.
Use official GMAT resources: The official GMAT study materials, including the Official Guide for GMAT Review, are the most reliable and comprehensive sources of practice questions and tips. Use these resources while preparing and practicing for the exams.
Take practice exams: Taking practice exams can help you understand the format of the GMAT and identify your strengths and weaknesses. Try to simulate test-day conditions as closely as possible, including taking timed exams in a quiet environment.
Identify your weaknesses: Once you've taken some practice exams, identify the topics where you struggled the most. Focusing and practicing those areas where you lack will improve your score drastically.
Seek help when needed: If you're struggling with certain concepts or areas, don't be afraid to seek help. Consider enrolling in a GMAT prep course, hiring a tutor, or working with a study group.
Stay motivated: Studying for the GMAT can be challenging, but staying motivated and focused on your goals is important. Celebrate small victories and stay positive throughout the study process.
The above tips can help you score well in GMAT and enhance your chances of admission into top Australian universities. It's important to remember that achieving a high GMAT score requires consistent effort and dedication, so make sure you start studying way before your exam date.
Key takeaways
GMAT score is a critical factor in the admissions process for many top Australian universities.
Researching the specific GMAT score requirements and other admissions criteria for your desired programs is crucial to increasing your chances of acceptance.
Developing a solid study plan, taking practice exams, identifying weaknesses, seeking help when needed, and practicing time management are all important steps to achieving a good GMAT score.
Australia has one of the finest education systems, although choosing the best university for yourself could be confusing. In that case, you can connect with our experts and get the best guidance.
Like this blog on "GMAT score for Australian Universities"? Read next – Australia band requirements for visa
FAQs
Question 1. Can I apply to an Australian university without taking the GMAT?
Ans. Some programs may accept other standardized tests, such as the GRE or LSAT, instead of the GMAT. It's important to check with the specific program to see if this is an option.
Question 2. How much time is needed to prepare for the GMAT?
Ans. Preparation time can vary depending on the individual's prior knowledge and experience with the exam. But generally, a dedicated preparation of about 2 to 3 months is sufficient to get a good score.
Question 3. What resources are available for GMAT preparation?
Ans. Official GMAT study materials, such as the Official Guide for GMAT Review and GMATPrep software, are highly recommended. Private tutoring, online courses, and study groups can also be helpful resources for GMAT preparation.