Universities that don't require GMAT | Is the exam essential?
The Graduate Management Admission Test, or the GMAT, is a computer-based exam required for admissions to business schools abroad. The exam measures your critical thinking and reasoning skills, which are needed for your business programs. While many business schools require students to take the GMAT, it is not mandated by all. If you plan to study in the US and do not wish to answer the exam, you are in luck! The US houses some of the best universities that don't require GMAT scores for admissions to business programs. Want to know more? Then, keep reading!
Requirements for admissions in the US without GMAT
Universities that don't require GMAT allow students to provide additional information while applying to their business programs. The other requirements are as follows-
1) A well-written Statement Of Purpose
The SOP, if delivered appropriately, can immediately identify you from the herd. Ensure your SOP includes all the points showcasing your critical thinking and reasoning skills. Additionally, points about teamwork, intellectual capacity, leadership, career aspirations, and interpersonal skills can contribute to success in US universities that don't require GMAT scores.
2) Relevant work experience
Having relevant work experience is a requirement that universities without GMAT scores have. You must have at least four years of work experience before applying to the program. It is a standard set by the institutes, and it is best to adhere to it.
Students must provide updated resumes in the absence of the GMAT. It gives the universities access to the applicants' preceding academics, employment history, talents, and personal aspirations. You may also attach a cover letter with a resume that will offer a much-required introduction.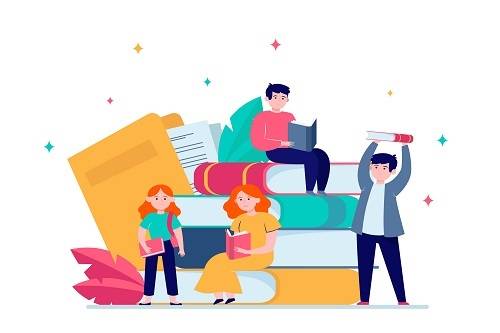 4) Recommendation letters
A letter of recommendation from an authority directly monitoring the applicant or a person regarded as a critical player in the business management field can benefit the applicant. Regarding your letter of reference, the recommender's portfolio and the letter's significance are the two factors that matter.
5) GPA prerequisites
Students with a GPA of 3.3 or above out of 4 have a fair chance of being accepted into an MBA program in the United States without taking the GMAT.
6) Aptitude exam
GMAT alternatives include university assessments, sometimes known as aptitude tests. These tests, however, are easier and less competitive. Students who pass these exams are considered on track for their MBA in the United States.
Top MBA universities that don't require GMAT in the USA
Now that you know the requisites of admissions in business colleges in the US without a graduate management exam, here's a compiled list of the prominent universities that don't require GMAT –
Universities
Courses offered
Location
University of Hull
Full-time MBA
Boston, San Francisco
Foster School of Business- University of
Washington
EMBA
Seattle
Ross School of Business, University of
Michigan
Full-time MBA
Ann Arbor
Darden School of Business, University of
Virginia
Full-time MBA
Charlottesville
Georgetown University
Full-time MBA
Washington DC
Marshall Business School, University of
Southern California
MD/MBA dual degree
program
LA
Babson College
Blended Learning
MBA, fast track MBA
Babson Park
DePaul University
Part-Time MBA,
Full-Time MBA,
Weekend MBA
Chicago
Lake Forest Graduate School of
Management
Immersion MBA and
Leadership MBA
Lake Forest
Suffolk University
Part-Time MBA,
Full-Time MBA, Global
MBA and Executive
MBA
Boston
Pace University
Full-Time, Executive
MBA, Part-Time MBA
New York
La Salle University
Part-Time MBA,
Full-Time MBA,
Part-Time MBA,
One-Year MBA,
Saturday MBA
Philadelphia
University of Delaware
Full-Time MBA,
Part-Time MBA
Newark
Michigan State University
Full-time MBA
Michigan
Kellogg School of Management,
Northwestern University
EMBA
Evanston
How do I register for an MBA abroad without taking the GMAT?
You should know the fundamental application process now that you know the prerequisites for the best MBA programs overseas. Let us now proceed to the step-by-step method for applying to MBA programs overseas without taking the GMAT.
First, decide on the course you want to take and look for the best universities that offer it.
Visit the official website and learn about the eligibility requirements and the application process.
Upload scanned copies of the necessary papers, such as transcripts, resumes, SOPs, etc.
Apply and make the necessary payments.
Book your seat at the institution once you receive the conditional offer letter following the interview.
Key takeaways
MBA is a popular career choice for students worldwide because of the opportunities it provides.
The MBA requirements may change yearly depending on sessions and other variables.
While GMAT is an essential exam to study any business program abroad, there are universities that don't require GMAT.
It is recommended that students examine the prerequisites of the course they are applying for on the official website of the best MBA colleges without GMAT.
If you are preparing for GMAT, IELTS, or any other study abroad exam and want guidance, we are here for you! Contact us today and assure your seat in your dream international university!
Liked this blog? Then read What can be a good Wharton GMAT score?
FAQs
Question 1: Is the GMAT required for an MBA?
Answer: The GMAT is a requirement for most of the top business schools that offer MBA programs. However, there are a few universities that don't require GMAT. If you don't wish to answer the exam for MBA programs, refer to the given list above to choose a top college.
Question 2: What minimum job experience is required to waive GMAT requirements?
Answer: Working for at least three to five years in a relevant role with notable performance will let you waive the GMAT criterion. However, ensure to check the eligibility criteria for the universities that don't require GMAT as they may vary.
Question 3: What is the best study abroad place for an MBA school that does not require the GMAT?
Answer: Several countries provide the best MBA colleges without requiring the GMAT, and the top four study destinations for international students are the USA, Canada, the UK, and Australia.