One of the best IELTS listening tips for IELTS aspirants is learning to listen and understand one-time recordings. You cannot replay or rewind these recordings and have to answer the following questions in a go. This can be especially stressful for people who are not used to hearing and understanding the English language in several accents. However, since the IELTS test does make an important part of your application, you will need to score well on the listening test. Without further ado, let us understand the structure of the IELTS listening test, the question types, and some useful tips to help you ace the test.
The IELTS Listening test
The scoring pattern for IELTS listening test is the same for both IELTS academic and general. In this test you will need to listen to four recordings, remember the information, and answer the questions related to these recordings.
What are the components of the IELTS recordings?
The IELTS exam plays four types of recordings at once.
You have to listen to the four recordings and answer ten questions for each recording, which is a total of 40 questions in 40 minutes.
You have 30 minutes to listen to all the recordings and 10 minutes to transfer your answers to the answer sheet at the end.
The difficulty level of the IELTS listening test increases as the test progresses.
What does each recording encompass?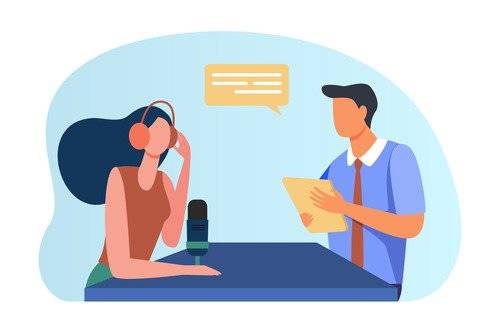 Section one – The first recording is a telephonic conversation between two speakers. Usually, these conversations are related to a daily life scenario. Be sure to listen to specific information regarding dates, times, places, names, etc.
Section two – The second recording is a talk from one speaker (a monologue) about everyday life. It will be an informative talk given in a work, educational or recreational context.
Section three – The third recording is a discussion between three or four speakers in an academic context.
Section four – The fourth recording is a lecture from one speaker (a monologue) on an academic subject.
IELTS listening question types essentials
The IELTS listening task has six question types-
Multiple choice
Matching
Summary completion
Plan, map, and label diagrams
Form, note, table, flow-chart task
Short answer questions
Top 10 IELTS listening tips that work like magic!
Know your weakness
The first step to acing any test is to identify your area of weakness. For instance, you may be weak in understanding a specific accent or have difficulty managing time, or you may not find the distractors of the speakers. Take help from audio sources, podcasts, or practice tests to rectify and improve upon the areas you lack in.
Listen to different accents
One of the best IELTS listening tips for band 9 is to become familiar with different accents(British, Canadian, American, and Australian). Do plenty of IELTS Listening practice tests that gives you know-how in all the accents. The IELTS test voices are intelligible regional accents that are clear to understand if you have some practice listening and understanding them. You can do this by watching films, and documentaries, listening to English music, and interviews.
Beware of the distractors
One of the primary IELTS listening tips and strategies is to understand that the audio voices of the IELTS listening test are not straightforward. Speakers often correct, backtrack and provide other answers. Be prepared to find distractors in the conversations as the audio progresses.
Understand the questions before listening
Reading questions beforehand is one of the best IELTS listening tips to score a band 9. Familiarize yourself with the questions before listening to the recordings. This makes it easy for you to focus on listening for the answers. Moreover, check the answer type and what the expectation is in each question. Formulate a strategy by underlining keywords/ encircling significant words in the question paper before you listen to the recordings.
Know your focus keywords
You will not listen to the exact words, so think of synonyms in multiple-choice questions. The IELTS listening test plays the recording only once, so predict the context of the recordings and mark your keywords.
Learn and practice multitasking
Reading questions, listening to the recording for the answers, and writing down words should be simultaneous tasks in your IELTS listening test. You must learn and practice multitasking to be able to get the most out of the recording.
Write short forms
When labeling a map, plan, or diagram, you should figure out where things are or how they work. To simplify the process, focus on the verbs, adjectives, directions, and prepositions to identify buildings, parts, places, or process stages. You can write down short forms on your question booklet while listening.
Word count instructions
One of the most notable IELTS listening tips is to check for the word count instructions carefully. Each time the question type changes, the number of words in the answer also changes. Are they specifying no more than ONE word or TWO words? Listen with concentration and write down what word count the question asks for your answer to be correct.
Ensure correct spelling in the answer sheet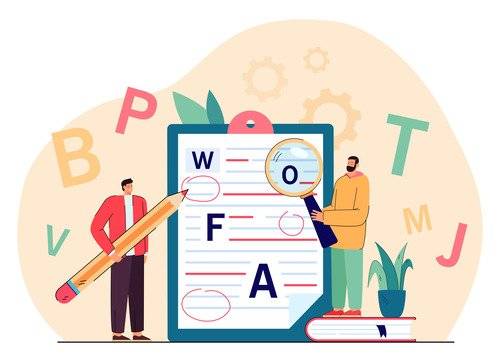 Performing spell checks is also an important IELTS listening tip. If you want your answer to be marked right, you need to spell it right. When you transfer your answers to the answer sheet, double-check the spelling that you write. Practicing spelling while you prepare for the test will improve your accuracy.
Focus and practice
None of the abovementioned IELTS listening tips and strategies will without your focus and practice. If you lose focus, you will lose your score. Since all the recordings will be played only once, you will need to concentrate for 30 minutes continuously. Practice and increase your concentration ability by taking as many mock tests as you can to get yourself accustomed to the various tasks and time limits.
Key takeaways
The most important IELTS listening tip is knowing and understanding the question types. Then you must start identifying your weakness and work on them.
Focusing on keywords, checking your spelling, being mindful of distractors, concentrating on word count instructions, and practicing multitasking are other areas you must start working on.
The IELTS listening module takes 40 minutes, with 30 minutes for testing and 10 minutes for transferring the answers. So read all the questions, and identify keywords before kickstarting your recordings.
IELTS listening tips and tricks academic and IELTS listening tips and tricks general are the same because they have the same marking criteria.
The best IELTS listening tips will not help unless you focus and practice well for your IELTS listening test.
Be sure to visit our website for more tips and tricks to help you ace the exam! You can also reach out to us here for any queries regarding studying abroad.
Liked this blog? Also, read IELTS Listening Task 1 Map | Information and Tips
FAQs
Q1. Is it possible to repeat the audio in the IELTS listening test?
Answer- No, you cannot pause or restart the listening test. You have to answer the questions as you listen to the IELTS recordings.
Q2. Which English accent does the IELTS listening test use?
Answer- The IELTS listening test uses a range of accents such as, British, American, Australian, Canadian, etc.
Q3. Can I write my answers in capital letters in IELTS listening?
Answer- Yes, both lowercase and uppercase letters are allowed in the IELTS listening test.