IELTS listening practice test | An introduction
Have you started preparing for the IELTS exam? To enhance your grades, you must have memorized grammar rules, watched numerous English documentaries, and read novels. However, are you stuck while studying for your IELTS listening? Are you unable to assess your development or identify your strengths and flaws? The most remarkable approach to solving these problems is to take an IELTS listening practice test. This blog covers everything you need to know about IELTS listening practice tests.
What is the IELTS listening section?
The listening component of the IELTS exam assesses your ability to listen in English. In this section, you must answer questions based on recorded audio monologues or dialogs. You can only listen once before answering the related questions. You will get 30 minutes + 10 minutes of transfer time to complete this test and write 40 responses. This test is divided into four sections: part 1 is a discussion between two people, part 2 is a monologue, part 3 is an academic dialogue with a maximum of four individuals, and part 4 is a monologue based on an academic topic.
The IELTS listening practice test is based on question types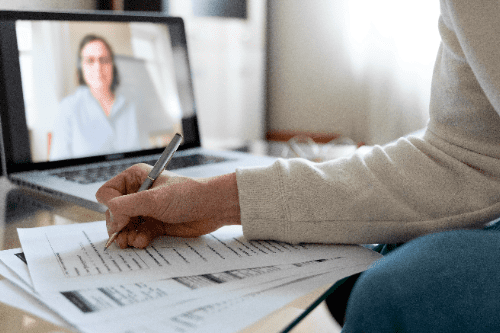 Matching
Multiple-choice
Take note of the completion
Form submission
Completion of the table
Completion of a sentence
Completion of the summary
Questions with short answers
Completion of the diagram and flowchart.
Tips to take IELTS listening practice test at home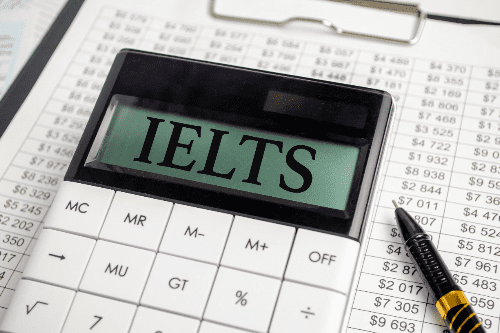 You can practice IELTS listening at home, during which you must concentrate on several factors, including-
1. Predictive ability
Before playing the audio, the examiner will ask you to read and analyze the question. You should practice the same at home and be able to deduce the trick to solve the questions while listening to the audio content.
2. Recognizing the synonyms and paraphrases
The words used in the audio may not always be the same as those in the question, and the paraphrase may be challenging to understand. As a result, you must pay close attention to compose the correct response.
3. Familiarizing with various slang
The English of a native speaker will be difficult to understand. However, you can overcome this by watching suggested English films and listening to English songs. Broad exposure to such English will aid comprehension of the audio played during the actual test.

4. Listening to two people chat
When two people speak, one will always agree, and the other will always disagree. You must determine whether two persons are in the conversation, empathize with one of them, and attempt to grasp the discourse.
5. Taking down notes
You must listen to the lectures and take notes as they progress. Everyone has their unique method of taking notes. Thus, it is up to you to take relevant notes. After you've written everything down, double-check the spelling.
IELTS listening practice test resources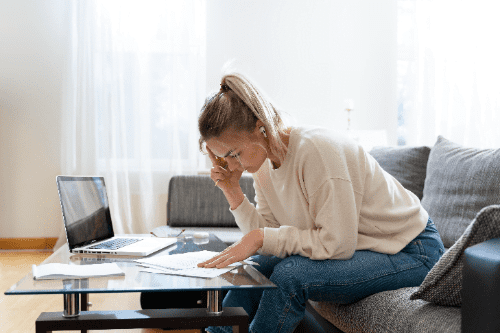 There are a number of excellent IELTS listening practice test resources available online. The tests are accompanied by answer keys and transcripts, so you can check your understanding as you go. These practice tests are an excellent way to familiarize yourself with the IELTS listening exam format and structure and to practice your responses under timed conditions. Whichever resource you choose, make sure you listen to the recordings multiple times and focus on improving your understanding and accuracy. With enough practice, you'll be able to ace the IELTS listening exam in no time.
1. IELTS official online practice tests for listening
This test prep is the most reliable and effectively available. The IELTS test's creators provide a wealth of excellent IELTS preparation resources through each official IELTS website.
2. British Council Practice Tests for Listening
Please note that the full-length IELTS exams on the British Council website include the two IELTS Listening practice tests. If you'd rather, you can take the complete tests or access the specific recordings and pages for the Listening mock exams.
3. Listening Practice Section of IELTS.org
This official IELTS Listening segment is a portion of a bigger comprehensive mock IELTS, just like the IELTS Listening practice exams from the British Council. To take only the Listening component, check out the MP3 audio files, questions, and individual answer sheets.
Key takeaways
The IELTS listening module lasts 40 minutes, including 30 minutes of testing and 10 minutes of transferring responses. So, before you begin recording, read all the questions and find keywords.
Academic and general IELTS listening tips and tricks are the same since they use the same scoring criteria.
Other things you should work on are focusing on keywords, verifying your spelling, being aware of distractions, concentrating on word count instructions, and practicing multitasking.
We hope you enjoyed reading this blog. In case of any queries, or assistance with your IELTS preparation, reach out to us or drop a comment below!
Like this blog? Then read: The benefits of IELTS online coaching classes
FAQs
Q1. What will be covered in the IELTS listening test?
Answer- The listening test is divided into four sections, each with its time allotment. You will have 10 minutes after listening to the audio to transfer the answers to the answer sheet.
Q2. In IELTS listening, which accent is used?
Answer- Typically, students only hear the British accent in all IELTS listening sections.
Q3. What is the IELTS score's validity?
Answer- The IELTS score is valid for up to 24 months.
Q4. Which IELTS listening test is the most difficult?
Answer- Section 4 consists of a monologue about an intellectual topic. A university lecture, for example, will be delivered by a professor. For most students, this is the most challenging recording on the listening exam.