IELTS is a prerequisite English language proficiency test if you want to tap the opportunity to study abroad. IELTS test scoring depends on the IELTS band score. As you prepare for your IELTS exam, obtain a complete knowledge of the IELTS band score chart, scoring system, and tips to download your IELTS scorecard.
Understanding your IELTS score
The IELTS scoring system depends on your scores in each IELTS test section- Listening, Reading, Writing, and Speaking.
IELTS band score is from 0 to 9, incrementing with .5.
An IELTS band score chart forms the basis for your total score, while the average of each section's score is your Band score.
IELTS listening score calculation
You get one mark for each IELTS listening question, and there is a total of 40 questions in the IELTS listening section. The minimum is zero, while the maximum mark for the IELTS listening section is forty.
Your score converts to an IELTS band scale of 1 to 9 on the listening IELTS scorecard, depending on the correct answers.
IELTS reading score calculation
Out of 40 questions in the reading section, your score in this section depends on the correct answers. The reading test is of two types, academic and general.
You should perform better in an IELTS General test for a higher band score than the IELTS Academic test. For instance, if you secure 37-38 marks, you are in band 8 for the IELTS General test, while you belong to band 8.5 for the same marks in an IELTS Academic test.
IELTS writing score calculation
IELTS writing has two tasks where task 2 carries more weightage than task 1, and they assess each section independently. The average of your IELTS test scores in both writing tasks will be your IELTS band score.
The IELTS test assessment criteria are task achievement, task response, coherence and cohesion, lexical resource, grammatical range, and accuracy.
IELTS speaking score calculation
The marking criteria for the IELTS speaking section are as follows:
Fluency
Lexical resource
Grammar range and accuracy
Pronunciation
Refer to the speaking band descriptors from the official IELTS page.
Learn about IELTS sample paper and studying abroad.
IELTS test report form | What is it?
Test Report Form (TRF) is a copy of your IELTS results. You receive only one IELTS TRF copy, with a validity of up to two years. If you apply to Citizenship and Immigration Canada (CIC)/the United Kingdom Border Agency (UKBA), you can receive two copies of TRF. You can utilize your TRF copies with an application proof to CIC and UKBA. Additional test report form (ATRF) is an additional TRF copy that they will post to the list of institutions (up to five ATRF copies) on your IELTS application form. The regular postage is free, but you have to pay additional charges for overseas postage and courier services.
Types of IELTS test report form:
Personal test report form
In this test report form, candidates will receive a score report for each of the four skills (listening, reading, writing, and speaking), including an overall band score. The IELTS test takers will receive a TRF scorecard through courier/ speed post. IELTS test taker will receive the courier/ speed post tracking number through SMS(when out for delivery). You will receive your IELTS scorecard within ten days from the date of the IELTS result declaration.
Institutional test report form
You can send your IELTS test scores to universities (free for five colleges/universities). You can select the universities at the time of IELTS registration and also request more Score Reports other than the five free Score Reports. To send to more than five universities, candidates should fill out the Additional Test Report Form and give the proper addresses of the colleges/universities where they want to apply.
How to download IELTS scorecard | A step-by-step guide
Login to the website www.ielts.org/TRF with your email ID and password according to your application form.
On the left-hand side menu, click the option 'download results' and choose the timeline for your results. Always include your test date before you navigate further.
For the IELTS scorecard download, select the format you want to download, i.e., CSV/ XML.
Then, click the 'Submit' button to view the list of all the results sent to your institution within this specified date range.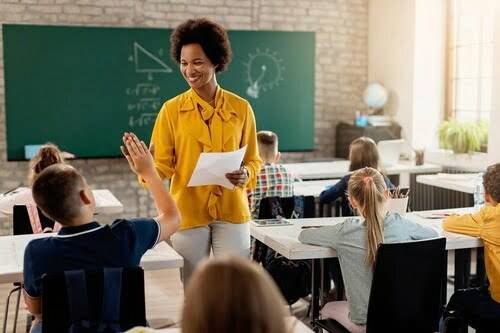 Points to remember during the IELTS scorecard download
To access the IELTS test results, ensure you regularly log in to the IELTS system because your IELTS scores will not be updated automatically.
You can request result submission to your institution list any time between the two-year result validity period.
The IELTS results require around 24-48 hours post the release of the result to appear on the official website.
If your IELTS results are not in the e-download file, you should confirm the organization listing on your IELTS application form/ request submitted via the testing center.
The candidate's photo is only available in XML format, and you cannot transfer it within any CSV download. The XML file photograph is encoded and will need a decoding algorithm to view the image form.
Key takeaways
The IELTS scorecard consists of an IELTS band score from 0 to 9, incrementing with .5.
You can utilize the IELTS additional test result copy to send your scores to the universities/colleges with two years validity.
Download the IELTS scorecard by logging in to the official website, clicking the option 'download results', and choosing the timeline and format for your results.
Wait for 24-48 hours post the release of the IELTS result to appear on the official website.
To know more about IELTS preparation tips and to boost your test scores through mock tests, visit our website.
FAQs
Question 1: How can you download the duplicate IELTS scorecard?
Answer 1: If your TRF is lost/damaged, you can contact the test center where you took the test and submit a writing request.
Question 2: Can you explain the IELTS band score calculation?
Answer 2: Depending on the skills in each section, you will receive an average score and a corresponding band score.
Question 3: What is the IELTS band?Answer 3: A rating by IDP based on your marks in each IELTS section (reading, writing, listening, and speaking) converts to a score between 1 and 9, known as a band.