Unveil the IELTS requirements for Indiana University
The minimum acceptable score on the International English Language Testing System (IELTS) at Indiana University varies by major. The minimum IELTS score for undergraduate programs is 6.5, whereas the minimum for graduate degrees is 7.0. Before applying, students should check with the university to see if any specific programs have higher IELTS score requirements.
A student's overall application is evaluated not only by their IELTS score but also by their prior education, professional experience, and extracurricular activities. Additionally, applicants must present the university with a personal statement and letters of recommendation that speak to their character and academic potential. The university has some minimum scores for each exam required to be eligible for admission. Required GMAT and other exam scores are –
| | |
| --- | --- |
| Exam | Required Score |
| IELTS | 6.1 |
| TOEFL | 79 |
| SAT | 1303 |
| ACT | 28 |
| GMAT | 677 |
| GRE | 291 |
Popular programs for Indiana University
Indiana University is well-known for its rigorous academic programs that prepare students for rewarding jobs. It is a great option for anyone seeking higher education or professional training in any field, including but not limited to –
Ranking of Indiana University
The university has earned a reputation for its excellent academic offerings and distinguished teachers. In 2023, Indiana University still is one of the best-ranked among all American universities. Indiana University takes its place at #75 among National Universities in the United States, according to News & World Report for 2023. The university's dedication to offering its students a high-quality education and a diverse selection of courses is reflected in the high ranking it has received. Over 40,000 undergraduate and graduate students from every corner of the globe make up the university's varied student body.
Know the Indiana University fees
The following are projected costs for undergraduates in 2023-
The cost of attendance is estimated at around $11,000 annually for in-state students and $35,000 annually for non-residents.
Other than tuition, students at Indiana University must also pay a $178 annual activity fee, a $162 annual technology cost, and a housing fee that varies with the kind of housing chosen.
The average annual cost of books and supplies is roughly $1,000, though this number might vary widely from program to program and course to course.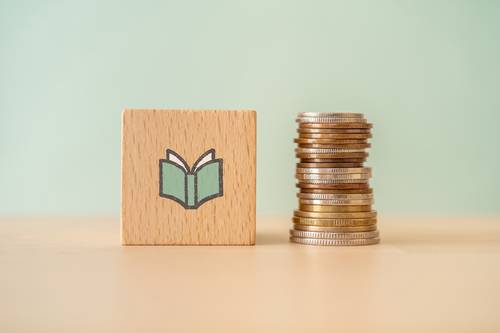 Unlocking opportunities | Scholarships at Indiana University
Indiana University's 21st Century Scholars Program is highly competitive and widely sought after. This program was established to assist low-income Indiana residents in attending college and completing their degrees.
The IUPUI Chancellor's Scholarship is another financial aid opportunity at Indiana University. Students who excel in the classroom, show promise as future leaders, and volunteer extensively is recognized with this scholarship.
Several diversity scholarships are available at Indiana University, including the Black Male Initiative Scholarship and the Latina/o Scholarship Program. These awards are meant to encourage and assist members of traditionally underserved populations in furthering their education.
Navigating the admission process at Indiana University
To be considered for admission to IU, prospective students must complete the following steps-
Submit an online application – Prospective students can apply to IU through the Common Application or the Coalition Application. Both applications require a non-refundable $65 fee.
Submit transcripts and test scores– Students must submit their high school transcripts and ACT or SAT scores to IU.
Write an essay – The university requires all applicants to write a personal essay that provides insight into their interests, goals, and achievements.
Request letters of recommendation – IU requires two letters of recommendation from teachers, counsellors, or other individuals who can provide a perspective on the student's academic abilities and character.
Submit additional documents (optional) – IU encourages applicants to submit additional documents that showcase their talents and interests. The Admissions Committee will review each candidate's application and make a decision based on a holistic evaluation of the student's academic record, test scores, essays, recommendations, and other materials.
Path to success with Indiana University placement
Graduates at Indiana University have a lot of great options for finding jobs. In order to ensure that its students are well-prepared for their internships and practicums, the university offers them the chance to participate in practice interviews. Alums make, on average, $40,000 per year after graduation. Graduates from Indiana may expect to earn a median salary of $43,390 per year. Oracle Corporation, Centerstone, Yelp, Indiana University, Nordstrom, and Qualtrics are just a few of the top employers of IU grads.
Key takeaways
IELTS Score requirements can be quite different amongst different programs. Prospective students should research the IELTS requirements of their preferred program and make every effort to improve their scores.
The Common Application and the Apply IU Application are the two applications that IU accepts. Despite possible differences in wording, both pose the same kinds of inquiries.
Online classes are available from Indiana University as well. Some of the greatest online bachelor's degree programs in the United States are included here.
If you wish to learn more about Indiana University or the IELTS Score of other prestigious universities, you can contact us.
Like this blog? Read next – IELTS 7.5 band universities in Australia | An ultimate guide
FAQs
Question 1: What is Indiana University known for?
Answer: A degree from Indiana University, widely regarded as one of the best in the United States, is an asset in any professional setting. Furthermore, it was the first institution of higher learning to include Philanthropy in its curriculum. Programs and courses available to students online from the university are quite extensive.
Question 2: Which online application should I apply for?
Answer: Applicants can submit either the Apply IU Application or the Common Application online. Nevertheless, IU Application is required for all transfer, visiting, and returning students.
Question 3: How many online programs do universities offer?
Answer: A total of 134 courses can be taken online through the institution. There are more than 200 online courses available at Indiana University. Online students at Indiana University can earn certificates, Bachelor's degrees, and Master's degrees.