University of Buffalo ranking | Achieving academic excellence
The University of Buffalo ranking shows the proficiency of the university. It is a top-ranked institution, making it an excellent choice for dedicated students seeking an unparalleled educational experience. According to the QS World University Rankings, the University of Buffalo's ranking is 425, making it one of the best public colleges in Buffalo, New York.
With its cutting-edge infrastructure, top-notch faculty, and opportunities for advanced research, UB offers a superb academic environment for those interested in pursuing higher education. UB is widely recognized for its academic standing and offers over 100 undergraduate and graduate degree programs in various subjects, including fundamental sciences, advanced engineering, computers, and business research. The university's extensive course offerings ensure that students receive great educational preparation and have access to interdisciplinary learning opportunities.
However, due to its highly competitive admissions process, with a 70% acceptance rate and an 82.9% early acceptance rate, students must demonstrate excellence in academics and other areas, such as language proficiency, to gain admission.
Unlocking the University of Buffalo's IELTS requirements
The University of Buffalo will consider your IELTS score when deciding whether or not to enrol you as a student. It might be intimidating to figure out what is necessary to get accepted, so it's critical to comprehend the university's standards and how they will impact your application. We present a summary of the information you need to know about the University of Buffalo's IELTS score factors to assist you in navigating the process.
Understand the English language requirement | IELTS scores
International candidates for the University of Buffalo must take the TOEFL or IELTS tests. Their overall IELTS score determines their admission to the academic program each candidate enrols in. For instance, applicants for a graduate program must have an IELTS score of 6.5 or more and satisfy the specific requirements for that particular program. In contrast, those applying for an undergraduate program must achieve the minimum IELTS requirement of 6.0 and other pertinent requirements. The applicant's final secondary school grade, academic statement, and personal essay will also be considered while deciding whether to admit them.
| | |
| --- | --- |
| Program | Minimum IELTS Score |
| Undergraduate Courses | 6.0 |
| Graduate Programs | 6.5 |
It should be noted that many graduate programs have higher benchmarks. To determine the minimum score criteria for your program, it's crucial to get in touch with your department immediately. For convenience purposes, the following table outlines the various minimum scores required for admission to different programs.
Additional requirements for international students
Before accepting a student, admissions officers consider a variety of other variables in addition to the applicant's IELTS score. They include their academic performance, professional background, and the essay they write expressing their reasons for wanting to attend the University of Buffalo. They also look at a student's references, portfolio, or other documentation of their skills or areas of interest. All of these components of the applicant's character that cannot be evaluated just based on their IELTS scores collectively have a role in the admissions process.
However, the IELTS score is an important milestone for admission. The University of Buffalo uses the IELTS to measure English proficiency for international students looking to study abroad. The higher the score, the higher the chances of admission. A score of 8 or 9 is considered high and can help applicants demonstrate strong and proficient English-language skills that will help them in their academic pursuits.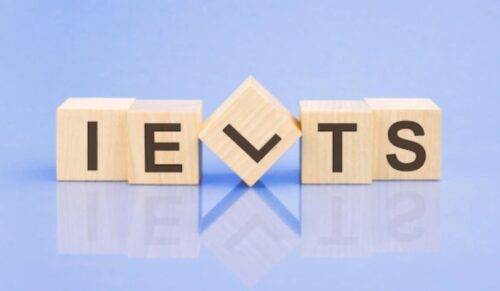 IELTS test preparation tips & tricks
Taking the IELTS exam is crucial for students who desire to study at the University of Buffalo. It's crucial to familiarize yourself with the prerequisites and ensure you meet them well before the test date if you intend to take the exam. You may improve your exam result with preparation. To be as prepared as you can be for the IELTS exam, research how to write essays, practice speaking English, and familiarise yourself with vocabulary words.
It's crucial to concentrate on improving your IELTS scores as soon and effectively as possible to satisfy the standards of the University of Buffalo. Studying frequently and consistently, allocating time each day to exercising and developing your language abilities, is one approach to doing this. Moreover, educate yourself with standard grammatical rules, idioms, and vocabulary, as well as the test's format. Finally, think about taking practice exams online before taking the actual exam.
Key takeaways
International candidates must demonstrate English proficiency and meet the usual academic qualifications for the program to which they apply.
The minimum IELTS score required for undergraduate and graduate programs is 6.0 and 6.5, respectively.
Several graduate programs have higher grade point average requirements. It is critical to contact your department directly to determine the minimum score criteria for your program.
Achieving the minimum English proficiency score is only one aspect of the international student application process; prospective students should also be informed of other aspects necessary for admission, such as transcripts and entrance examinations.
If you want to read more interesting blogs, visit our website. It will assist individuals in achieving high scores on English proficiency examinations and preparing for other admission exams such as the GMAT and GRE.
Like this blog on "University of Buffalo ranking"? Also, read GMAT quant syllabus | Quick tips to improve your score!
FAQs
Question 1. What is the minimum IELTS score required for admission to the University of Buffalo?
Answer. The University of Buffalo requires a minimum IELTS score of 6.0 and 6.5 for admission to most undergraduate and graduate programs.
Question 2. What factors determine admission to the University of Buffalo?
Answer. The University of Buffalo considers several factors when determining admissions, such as undergraduate GPA, academic standing in past degree programs, experience related to the field of study, and other relevant factors.
Question 3. Does the University of Buffalo accept scores from other English language proficiency tests?
Answer. Scores from additional English language proficiency exams like the TOEFL and PTE Academic are also accepted by the University of Buffalo.