PTE exam syllabus | A comprehensive guide
The PTE exam is an online, computer-based examination that lasts 2 hours. Candidates must respond to 20 questions ranging from graphs to real-life lectures to charts to various dialects and everyday scenarios. The PTE exam syllabus consists of Speaking, Writing, Reading, and Listening segments. Universities and governments also utilize the PTE test to evaluate a candidate's command of the English language.
PTE exam syllabus | Forms of the PTE test
The two forms of the test, PTE Academic and PTE General, have found success thanks to the trustworthiness of the examination.
PTE Academic: It is a requirement for those who wish to live and work in English-speaking countries such as the United States, the United Kingdom, Australia, and New Zealand.
PTE General: This exam is intended to recognize distinctive accomplishments in language study.
Test takers in nations that recognize the PTE may expect to encounter the same format and questions on the exam. The cut-off point, nevertheless, is subject to change.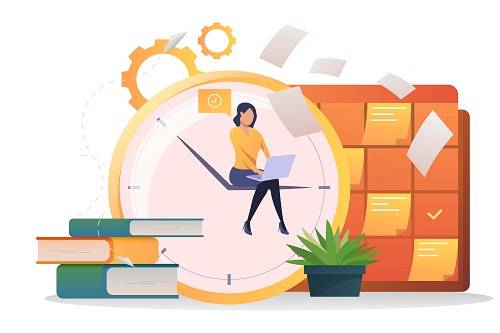 1. Personal introduction
The student has 25 seconds to read a question and then 30 seconds to write an introduction about themselves. It is not graded and included in the student's report card.
2. Read aloud
The candidate is given 30-40 seconds to memorize and recite a paragraph presented on the screen. Reading aloud is required; the applicant has just three seconds from when the mike is turned on to begin the longer-than-usual piece.
3. Repeat the sentence
A 3- to 9-second audio sample will be played, and the applicant will be asked to repeat what they hear. You have 15 seconds to finish it.
4. Describe the image
The applicants are given a picture to study for 25 seconds, and then they must give a detailed description of it 40 seconds after the mic is turned on.
5. Re-tell the lecture
A 90-second audiovisual lesson is played, and the applicants have 40 seconds to summarize it. The candidate is given 10 seconds of prep time in between questions.
6. Answer short question
During this round of the exam, a question with an accompanying visual will be played for 3 to 9 seconds, after which the applicant will have the opportunity to respond. The candidate has 10 seconds to respond.
7. Summarize a written text
The applicant will be given a text of up to 300 words and asked to summarize it in 75 words. The time limit for candidates to submit their responses is 10 minutes.
8. Essay
Candidates have 20 minutes to prepare a 200-300 word essay in response to a two- or three-sentence question.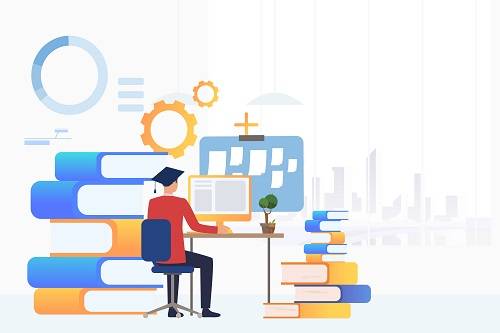 1. A multiple-choice (single-answer)
The applicant reads a paragraph (up to 300 words) and then responds to multiple-choice questions. There is only one correct answer to each question.
2. Multiple choice (multiple answers)
Candidates are given a passage (often up to 300 words) and then answer a series of multiple-choice questions about the passage. For questions with several proper responses, the student must mark all that apply.
3. Re-order paragraph
There will be a series of text boxes on the screen, and the applicant must rearrange them into the correct sequence.
4. Fill in the blanks
Test takers are asked to complete a paragraph that contains up to 80 words by dragging and dropping randomly generated text boxes into the appropriate locations.
1. Summarize spoken text
A candidate gets 10 minutes to listen to a 60-90 second audio clip and write a summary using 50-70 words.
2. Multiple choice (Multiple answers)
Based on an audio sample lasting between 40 and 90 seconds, the candidate will be asked to select the best response from a list of possible choices.
3. Fill in the blanks
The candidate is given 30-60 seconds to listen to and evaluate an audio sample. The candidates will use this video to fill in the blanks of a paragraph they have been given.
4. Highlight the correct summary
Candidates hear an audio sample lasting between 30 and 90 seconds and must select an appropriate summary.
5. Multiple choice (Single answers)
The candidate will be given a 30- to 60-second audio clip and asked to select the best response from a set of possible choices.
6. Select the missing word
The applicant will listen to a tape with a beep replacing a word for 20-70 seconds and then choose the correct word from a list of possibilities.
7. Highlight incorrect words
The applicant is asked to underline the wrong words in an audio transcript corresponding to a 15- to 50-second audio sample.
8. Write from dictation
The applicant must take notes from a brief (three to five seconds) audio clip.
Key takeaways
The three parts of the PTE exam format are speaking and writing, reading and listening. The entire thing usually takes around 3 hours to finish.
A candidate's English proficiency is correctly measured using PTE Academic's Global Scale of English score, which ranges from 10 to 90.
If an aspirant achieves this score, it implies they can read and comprehend a wide variety of lengthy materials and use their natural language skills to communicate effectively.
To better grasp the PTE exam and how your score was determined, you must examine your test results and scores in detail.
Was this blog informative? If so, please share your thoughts in the comments below. Click here to contact us for more information about the TOEFL exam. We would be happy to assist you with your queries! 
Like this blog? Then read: Top differences between IELTS vs TOEFL vs PTE
FAQs
Q1. What are the PTE exam's Total Marks?
Answer – According to the published data, PTE exam results are made public within five business days following the test date.
Q2. Is the PTE Exam easier than the IELTS Exam?
Answer – PTE Academic scores fall on the Global Scale of English from 10 (the lowest) to 90 (the highest) points.
Q3. What is Australia's PTE Score?
Answer – It's impossible to declare with certainty that PTE is less challenging than IELTS. Both the IELTS and the PTE are about as challenging.