IELTS band requirements explained | Brock University
Brock University in Canada was founded in 1964; therefore, it has a significant history. It is ranked highly globally by the QS World University Ranking 2023 and is one of the top 30 universities in Canada. It is the nation's top institution for experiential learning. Your application will be more competitive if you have a high IELTS score. Your chances of getting a scholarship will increase as a result. Always strive to achieve more than the cutoff score needed to enroll in the colleges in the nation that you are interested in.
Applicants for master's degrees with less than three years of post-secondary education and candidates for doctorate degrees with less than two years of post-secondary education at a Canadian university, including Brock University.
The Brock University IELTS score that will best meet your needs can be determined by considering elements like the degree you are seeking and the necessary English proficiency level. You may get the grade you need and start down the path to an exciting new academic experience with the correct preparation.
Why Brock University?
With a 73% acceptance rate, Brock University has a rather lax admissions procedure. Over 70 undergraduate and about 50 graduate programs are available at Brock University.
Each application for admission to Brock University is carefully considered, and interviews are conducted.
More than 19,000 students apply for admission to Brock each year. The university had 17,592 students enrolled as of Fall 2021. 13.7% of the university's student body comprises international students.
A minimum GPA of 2.8, or 83%, is required for admission to Brock University for overseas students. Additionally, international students must submit an IELTS score of at least 6.5.
The most common term for international students to enroll at Brock University is the fall. International applicants who intend to enroll on a study permit for the autumn semester must submit their applications by April 1.
The eligibility requirements for Brock University
Academic requirements at Brock University are unusual for the country. Indian students must meet the following criteria-
Eligibility requirements | Undergraduate programs
More than 70 undergraduate programs are available through the university's seven departments. Most programs have a four-year duration and combine both classroom and experiential learning. The contact information is listed on Brock's official website for students who need assistance filling out the application form. Agents are available for students to consult with as they complete their online applications or in case of any problems or issues. Entry prerequisites-
Academic records.
passport photocopy
Additionally needed is a GPA of 2.8 on average.
Minimum 75% in biology, chemistry, math, and English.
Scores from standardized tests (SAT, ACT, MCAT)
recommendation letter
scores for English proficiency
Purpose Statement
passport-sized pictures
Visa supporting documents
Eligibility criteria | Graduate admissions
Six faculties at Brock University provide about 50 graduate programs. On its two campuses, the university provides more than 100 programs for international students from more than 100 different countries. The most frequently applied to programs by applicants are those in biophysics, accounting, business administration, chemistry, and Canadian studies. Basic prerequisites for admission
Official copies of academic records.
a B- or above is required (some programs may require higher grades)
Results of English proficiency.
recommendation letter
Purpose Statement
For select courses, students can additionally be required to submit their curriculum vitae (CV).
A student may also submit the results of any standardized tests they may have taken. For some programs, students must take specific standardized tests;
Passport size photographs
Certified copy of test scores.
Eligibility requirements | MBA programs
Brock University has a full-time, one- to a two-year MBA program. There are two admissions for the program each year, in either September or January. Students interested in a part-time MBA program can apply for the April intake.
4 years of undergraduate study in the appropriate discipline
a minimum average of 75% throughout the previous two academic years
If the bachelor's degree GPA is 3.67 or higher, a GMAT score of 550 or a GRE score in the 60th percentile will be waived. English Proficiency Scores: IELTS 7.5 TOEFL-IBT 105 PTE 72
3 Online References
Interest disclosure
Resume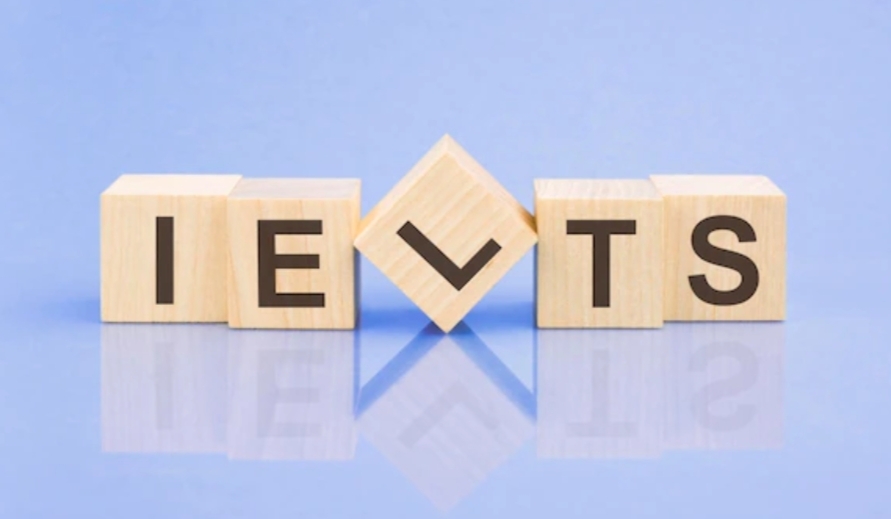 IELTS requirement for Brock University
Admission to Canadian universities requires a strong grasp of the English language. Therefore, once the international applicant has met all the academic requirements, they must also meet the English language competency requirements given by the college or university they are applying to, such as IELTS.
The following minimum test scores are acceptable for admission to Brock University: IELTS 6.5 or more with no other band below 6.0; TOEFL iBT 88 with a minimum of 21 on Speaking and Writing; MELAB 85 or greater with no other section below 80; ITELP 565 with a minimum composition score of 240; and PTE overall score of 58.
Top institutions in Canada require applicants to have a strong command of the English language. Students must successfully finish the IELTS exam and receive a minimum overall score of 6.5 and a minimum score of 6 in each part to be admitted to Brock University in Canada.
Additional English language tests
Other English proficiency exams, like the TOEFL, C1 Advanced, and PTE Academic, can also be accepted by the university. Graduate and undergraduate programs have different requirements depending on the course or degree. Some courses can also have more stringent English proficiency requirements. Therefore, reviewing the English language requirements for the course or degree before choosing which proficiency exam to take is crucial. Most graduate or undergraduate programs have minimum English proficiency requirements that must be met to be considered for admission-
| | | |
| --- | --- | --- |
| Other Entry Level Test for Admission | Undergraduate Score Requirements | Graduate Score Requirements |
| TOEFL iBT | 61 | 80 |
| TOEFL PBT | 57 | 550 |
| PTE | 53 | 60 |
| Duolingo English Test (DET) | 95 | 105 |
Key takeaways
IELTS test scores are extremely important to universities in Canada since they demonstrate your language skills and prove that you can manage the academic environment.
Your chances of admission to prestigious colleges will unquestionably increase with an IELTS score of 6.5 or higher.
Knowing the precise score criteria for each Canadian college will help you organize your IELTS exam strategy more successfully.
You may locate professionals through IschoolConnect who can assist you in honing your English language abilities, so you can confidently and quickly satisfy Brock University's IELTS criteria.
Like this blog? Also, Read Canadian Universities that accept IELTS.
FAQs
Question 1: Is it difficult to get into Brock?
Answer: The acceptance rate for Brick in 2022 was 7.6%.
Question 2: What IELTS score is needed to enroll at Brock University?
Answer: The minimum band score required for admission to Brock University is 6.5 overall, with a minimum band of 6 in each subtest.
Question 3: What percentile is required for Brock University?
Answer: To be considered for admission to Brock University in Canada, the student must achieve a minimum percentile of 85%.