The International English Language Testing System, popularly known as IELTS, is an English Language Proficiency Test developed to evaluate the language aptitudes of prospective learners to study or work abroad. The primary objective of the IELTS online test is to assess the English Language competency of the students in four fundamental aptitudes, including Listening, Writing, Reading, and Speaking.
Moreover, introduced in 1989, the IELTS examination gained immense prevalence over the years. More than 10,000 universities, agencies, and other establishments in over 140 nations use IELTS test scores as a primary basis for English Language Testing. Likewise, the IELTS examination is usually conducted in two modes — paper-based or computer-based.
Test-takers who opt for IELTS exam online test solve the Writing, Listening, and Reading sections on a computer. On the other hand, the Speaking examination is conducted face-to-face via an online meeting with a qualified examiner. With an online IELTS test, test-takers can choose their examination dates and get results in 3-5 days.
IELTS online test IOT – Highlights
| | |
| --- | --- |
| Exam Name | IELTS |
| IELTS full form | International English Language Testing System |
| Official Website | https://www.ielts.org/ |
| Most popular for | Work, study, and migration to English-speaking countries like Australia, New Zealand, and the UK |
| Also accepted by | Canada and USA |
| Conducted by | IDP Education Ltd. |
| Mode of Exam | Online and Paper – delivered test |
| Score Range | On a scale of 1 (the lowest) to 9 (the highest) |
| Fees for IELTS test online registration in India | INR 15,500/- |
| IELTS Contact | IDP Head Office+91-124-4445999/ 1800-102-4544Email: ielts.india@idp.comBritish Council0120-6684353/0120-4569000, Mon-Sat 09.00 to 18.00Email: ExamsCustomerCare@britishcouncil.org |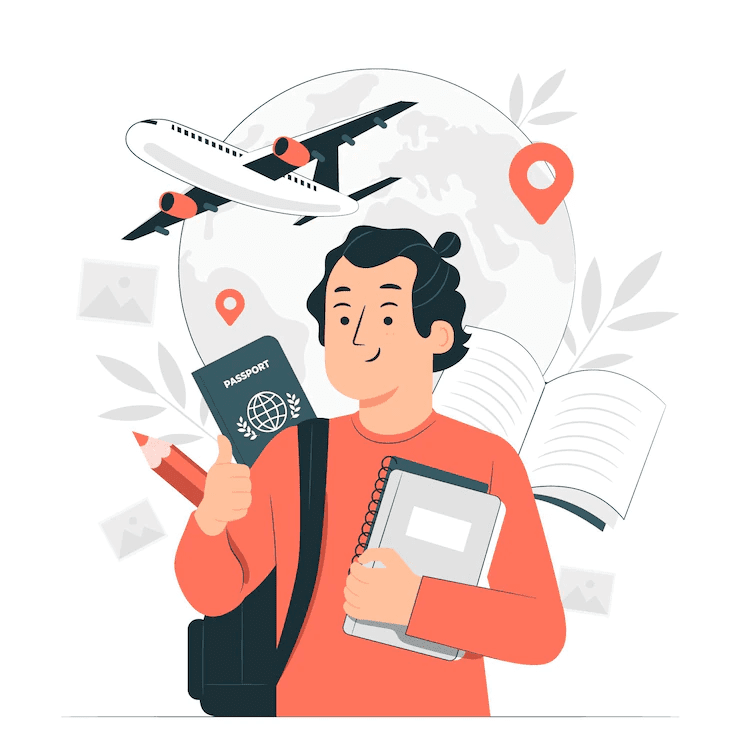 IELTS Computer-Based Test Online: An Overview
IELTS is an abbreviated form of the International English Language Testing System, a global standardized English language ability test designed for non-native English speakers. Also, it might not be wrong to say that it is the most prevalent high-stakes English language proficiency examination for work, study, and migration, with over three million examinees in the past year.
The British Council, IELTS Australia, IDP, and Cambridge Assessment English together conduct this examination. On the other hand, IELTS USA handles the test in the country and the US group of test centers. Likewise, the IELTS Academic and General Training IELTS examinations are evaluated on a nine-band scale. For each examination section, test takers will obtain a score from 1 to 9. The average of all the sections forms the cumulative IELTS score.
IELTS Online Exam – Pattern
After IELTS online test registration, applicants will take the reading, writing, and listening tests on the same day without any breaks. On the other hand, test-takers can book an online slot with their preferred date and time for the speaking test. However, if you fail to select a time slot, you will automatically get a time slot allocated in your name. Below is a brief overview of the IELTS online test format.
Listening: Test-takers are required to carefully listen to the audio recordings of native English orators and then pen their answers based on the excerpt. Moreover, in this section, students must answer 40 questions in 30 minutes.
Reading: Applicants will be evaluated on their reading aptitudes in this section. They are instructed to read three extended passages and answer related questions in 60 minutes. The number of questions allocated to this section is 40.
Writing: The IELTS online test writing section evaluates a broad spectrum of writing aptitudes. The time allocated for this section is 60 minutes, wherein test-takers are required to solve two questions.
Speaking: In the last speaking section of the IELTS online exam, students must speak with the professional examiner, and they are evaluated on four criteria like lexical resource, fluency and coherence, grammar, and pronunciation.
IELTS online test dates
The IELTS online test date provides flexibility and comfort to test seekers, and they can choose from multiple dates and time slots for a computer-delivered IELTS test. Nevertheless, the availability of the IELTS dates may vary as per the module and test type you have opted for – Academic or General Training.
Steps to register for IELTS online test
The online IELTS test is available three times a day, seven days a week and is the same in structure, content, and format. Additionally, candidates can also reattempt the test whenever they want. Test-takers who prefer typing can go for online IELTS for completing Reading, Writing, and Listening tests on a computer. Nevertheless, the IELTS Speaking assessment would be with a professional IELTS examiner. Below are the steps involved in registering for the online IELTS test.
Step 1: Log in to the official IELTS website.
Step 2: Select the 'Register for Test' option.
Step 3: Choose your desired test, Test type, and available online exam test date and slots
Step 4: Enter your personal details.
Step 5: Fill in all the required registration details.
Step 6: Upload a copy of your Passport.
Step 7: Pick the list of universities to which you want to send your IELTS Score Report.
Step 8: Check the entered details carefully before making payment.
Step 9: Pay the examination fee.
Step 10: Take a printout of the acknowledgment receipt and retain it for future reference.
Key Takeaways
The IELTS online test is an English-language proficiency examination. Individuals take the IELTS exam as they prepare to attend college or get employment in any native English-speaking nation.
The IELTS general and academic training examinations evaluate listening, writing, reading, and speaking aptitudes in non-native speakers of the English language.
The written, listening and reading section takes 2 hours and 30 mins to complete.
Discover the steps to register for the online IELTS exam.
Visit our website to take a deep dive into the various sections of the IELTS exam with some sample questions!
Frequently Asked Questions (FAQs)
Question 1: How many times is the IELTS online exam conducted in a year?
Answer 1: There is no set number of times for the IELTS online exam to be conducted. It is held multiple times yearly to allow test-takers to select a date and attempt the examination whenever they are ready.
Question 2: Can students take the IELTS exam at home?
Answer 2: Yes, according to the new IELTS online examination introduced by the IELTS administration, you can write this exam online from your home, provided you have the device set up as requested by the IELTS administrator.
Question 3: How soon can applicants take an IELTS retest?
Answer 3: Applicants can take the IELTS retest again anytime.