GATE exam | What is it?
The Graduate Aptitude Test in Engineering is a national exam recognized throughout India and administered in eight different areas. For the Ministry of Human Resources Development, National Coordinating Board, and Department of Education, the GATE Committee and seven other IITs administer the exam.
The GATE exam is designed to evaluate students' knowledge in areas like engineering and science. Many PSUs (Public Sector Undertakings) use the GATE scorecard when hiring candidates for prestigious positions in companies like Indian Oil, GAIL, and Hindustan Petroleum.
GATE exam preparation | General aptitude
The GATE exam preparation should be designed using a precise strategic plan. The GATE's General Aptitude section is the same for all courses. For this section as well, candidates are urged to prepare thoroughly. General Aptitude for the GATE exam has been divided into-
Numerical Ability
Verbal Ability
Numerical ability section tips
It includes all the fundamental subjects and concepts
By solving more and more problems, you can develop time-saving strategies for the exam.
Make a brief mathematical sheet and review it frequently.
Make study shortcuts, and employ them in your practice sessions.
Be consistent as you work through the issues.
Make the most of the resources available for GATE exam preparation.
Verbal ability section tips
Increasing your vocabulary is the first step in verbal ability section preparation.
You can use online tools to improve your communication abilities.
Make English your primary language of conversation.
Begin to read English newspapers
Apply shortcuts while solving issues; YouTube has straightforward and in-depth tutorials.
You can listen to the English podcast to test your vocabulary and communication abilities.
Get familiar with verb tenses, active and passive voices, adjectives, etc. These are the foundational elements of grammar that must be learned.
To avoid rereading a question, read it carefully and attempt to understand its meaning the first time.
GATE preparation | Engineering mathematics tips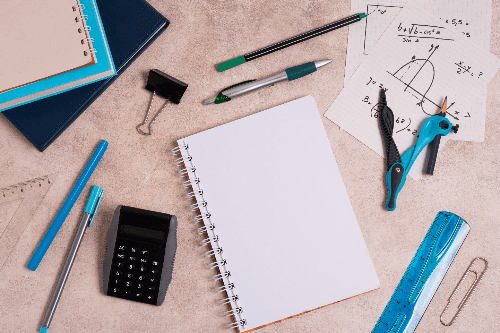 Bernoulli's Equation and the Differential Equations of Euler are crucial to keeping in mind when studying differential equations.
Learn equations or mathematical techniques like Simpson's Rule and Trapezoidal Rules thoroughly.
Another topic that receives the most points is statistics and probability.
Memorize the Poisson Law, Bayes Theorem, and other essential concepts.
Matrix and Eigenvalue algebra are the most crucial areas of engineering mathematics. You shouldn't omit any topics related to linear algebra.
Strategies to keep in mind during GATE exam preparation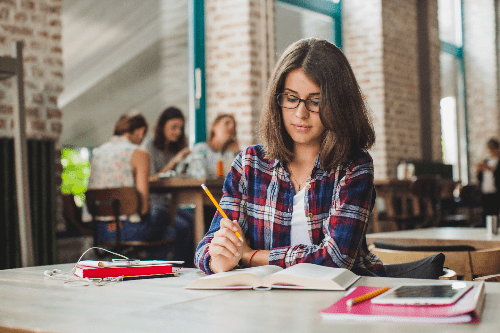 Here are some strategies you must implement to increase your score-
#1. Keep in mind what you've read
Stay away from any new topics for the time being if you have finished a substantial amount of your course. Exceptions can be made if the subjects are significant, but keeping a lot of last-minute knowledge can make it difficult to revise.
#2. Mock exams are essential
Every day, complete a mock test and evaluate it. Work on improving your weaknesses and identifying your strengths. One of the most critical aspects of success in such competitive exams is time management; regular practice exams will enhance speed and accuracy.
#3. Notes and formulas
Avoid reading from too many sources because doing so might cause confusion and stress. Don't stray from your highlights and notes. Once per day, quickly review the key formulas to ensure that you have them ready for application.

#4. Be prepared with your exam-day strategies
Candidates should comprehend how many questions they must attempt to obtain the desired score. It is not practical to attempt questions at random because the paper carries a negative marking. During the exam, strategies like choosing which types of questions to attempt first and setting time limits for each question come in handy. The exam can be full of surprises; candidates should be prepared to adapt their techniques based on the question paper. Since there is no set time restriction for each segment, applicants should know what order to take and how much time to spend on each section.
#5. Mathematical value-based questions
Candidates should attempt the questions with numerical answer values during the exam because they have no penalty.
#6. Lead a healthy lifestyle
A greater level of focus during the exam depends on maintaining a good diet and getting enough sleep, which most applicants neglect to do. To implement their tactics successfully, candidates need to maintain a healthy lifestyle.
Key takeaways
It is intended that the candidate will choose a paper that is relevant to the field of study for their qualifying degree in the GATE exam.
Additionally, the candidate is free to select any other paper from the allowed combination by their entrance strategy while also considering the admission requirements of the institutions to which they desire to apply.
Take note of all the last-minute preparation strategies to boost your score.
We hope you enjoyed reading this blog. In case of any queries, reach out to us or drop a comment below!
Like this blog? Read next: How to study smart for exams
FAQ
Q1. How many hours should I spend studying for the GATE?
Answer- It depends on how well-prepared a person has been. A candidate with enough knowledge can devote 3–4 hours daily, although a new exam taker may need to devote more time each day.
Q2. Is the GATE exam easy to pass?
Answer- Any exam can be passed with effort, time management, commitment, and resource management.
Q3. How much does the GATE exam cost?
Answer- The GATE exam costs Rs. 850 for Women, SC/ST, and PWD candidates. However, for all other candidates, the registration fee is Rs. 1700.