IELTS | An overview
International English Language Testing System (IELTS) is a widely recognized English proficiency exam taken by non-native English speakers worldwide. As per the British Council, over 3 million IELTS tests were taken in 2022 alone. Given its importance and global acceptance, having a reliable IELTS guide is crucial for success. This article aims to provide an extensive guide for non-native speakers embarking on their IELTS journey, covering key aspects like preparation methods, resources, and practical tips.
Understanding the IELTS format
Before delving into preparation strategies, it is essential to understand the structure of the IELTS exam. The test consists of four sections: Listening, Reading, Writing, and Speaking. The Academic and General Training IELTS follow the same format, except for certain differences in the reading and writing sections.
Listening: The listening section contains 40 questions spread over four sections, with audio recordings for each. Here, it's vital to focus on comprehension and detailed attentiveness.
Reading: The reading section includes 40 questions, divided into three passages. The passages can vary in content, ranging from descriptive and factual to argumentative and analytical.
Writing: The writing section consists of two tasks. In the Academic IELTS, Task 1 requires describing a graph, chart, or diagram, whereas Task 2 requires discussing a topic. For the General Training IELTS, Task 1 involves writing a letter, while Task 2 remains the same as the Academic IELTS.
Speaking: The speaking section is an interview segment divided into three parts – an introduction and interview, a long turn, and a discussion. Here, fluency, coherence, and pronunciation are assessed.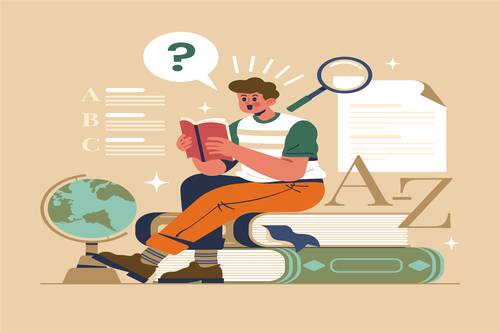 Essential IELTS preparation tips
Now that we understand the IELTS format, let's explore some vital preparation tips. These strategies are part of any comprehensive IELTS guide and can significantly improve your performance:
Plan your study schedule: A well-structured study plan ensures you give equal attention to all sections. Divide your preparation time appropriately among Listening, Reading, Writing, and Speaking.
Practice regularly: Consistent practice is key to success in the IELTS. The more you practice, the more familiar you become with the test format and question types.
Expand your vocabulary: A rich vocabulary can significantly enhance your IELTS scores. Regularly learning new words and phrases is advised.
Improve your listening skills: Watch English movies, and listen to podcasts or audiobooks to improve your listening skills.
Work on writing skills: Regularly practice writing essays, letters, or reports to improve your writing skills.
Use authentic IELTS material: Utilize the official IELTS guide for practice as it provides authentic test materials.
Mock tests: Regularly taking mock tests can give you a sense of the authentic exam atmosphere. They also allow you to track your progress over time.
IELTS preparation resources
A variety of IELTS guides can aid your preparations, here are some:
Official IELTS guide: This comprehensive guide provides test format details, tips, and practice tests.
IELTS guide free download: Various websites offer free downloadable preparation guides. These often include sample tests, practice questions, and preparation strategies.
IELTS guide PDF: Many educational websites and forums provide downloadable PDF guides, which are easy to access and study.
IELTS practice tests: Online platforms like the British Council's website provide free practice tests.
Online IELTS courses: Various platforms like iSchoolConnect offer online IELTS preparation courses that guide you through each test section in detail.
Acing the speaking section
The speaking section often appears intimidating to non-native speakers. However, with the right preparation strategies in your IELTS guide, it can be conquered effectively:
Familiarize yourself with common topics: The Speaking section often revolves around everyday topics such as family, hobbies, education, etc. Being well-versed in these can help you respond confidently.
Practice speaking English: The more you speak, the more comfortable you'll become. Engage in English conversations regularly to improve fluency.
Record and listen to your speech: Recording yourself can help you identify areas of improvement, such as pronunciation or grammar errors.
Expand your vocabulary: Using an array of vocabulary can impress the examiner and fetch you higher scores.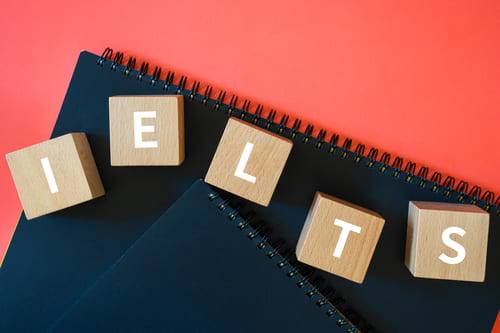 Overcoming challenges faced by non-native speakers
Non-native speakers often face certain challenges while preparing for the IELTS. Here's how you can overcome them:
Understanding native English accents: The listening section poses challenges as speakers hail from diverse regions with varying accents. To build proficiency, expose yourself to a wide range of English content, such as podcasts, videos, and movies, representing different dialects and regions.
English grammar: Non-native speakers often encounter hurdles in grammar usage. To overcome this obstacle, establish a consistent practice routine, complete with exercises from reputable grammar books, online resources, and language apps, honing your grasp of English rules and structures.
Vocabulary: A limited lexicon can prevent effective communication. To expand your word bank, make a habit of daily vocabulary learning, utilizing tools like flashcards, word lists, and vocabulary apps, while incorporating newly acquired terms into conversations and writing exercises.
Remember, every challenge is an opportunity to learn and grow. Use these hurdles as stepping stones towards your IELTS success.
Key takeaways
Understanding the IELTS format is crucial for effective preparation. The exam consists of four sections: Listening, Reading, Writing, and Speaking, each requiring different skills and preparation strategies.
Essential preparation tips include planning a study schedule, regular practice, expanding vocabulary, enhancing listening and writing skills, and using authentic IELTS guide. Consistency and regular practice are the keys to success.
A variety of resources, including the official IELTS guide, online preparation guides, practice tests, and online IELTS courses, can aid in IELTS preparation. Choosing the right resources and using them effectively can significantly improve your performance.
Overcoming challenges such as understanding native English accents, grasping English grammar, and vocabulary expansion is vital for non-native speakers. These hurdles can be tackled with regular practice and the right learning resources.
The IELTS journey for a non-native speaker can be challenging but certainly achievable with the right IELTS guide. With dedication and consistency, you can undoubtedly excel in the IELTS exam. If you have any doubts or questions, feel free to drop them in the comments section below.
Click here to connect with our counselors for more information on studying abroad!
Like this blog? Read next: The ultimate guide to improving vocabulary for IELTS 2023
FAQs
Q1. What are the components of the IELTS exam?
Ans- The IELTS exam comprises four main sections: Listening, Reading, Writing, and Speaking. Each section tests different language skills and requires specific preparation strategies.
Q2. What preparation strategies are recommended for non-native speakers for the IELTS?
Ans- Recommended strategies include creating a well-structured study plan, consistent practice, expanding vocabulary, improving listening and writing skills, using the official IELTS guide and other authentic materials, and taking regular mock tests.
Q3. What are some challenges non-native speakers face while preparing for the IELTS and how can they be overcome?
Ans- Non-native speakers often face challenges like understanding various English accents, mastering English grammar, and expanding their vocabulary. These can be overcome by listening to English content from diverse regions, studying from good grammar books, and learning new words daily.