GMAT score for Sweden | Study at the top B-schools!
Ranked 8th on the 2022 QS World University Ranking list, Swedish universities are highly regarded among international students. Not only do they provide admissions twice a year, but they also offer MBA programs at reasonable pricing. Therefore, you can come across a plethora of Swedish universities offering MBA courses, which is why it is essential to know the GMAT score for Sweden.
An overview of the GMAT exam
GMAT, or Graduate Management Admission Test, is often considered by students looking to pursue an MBA. It opens gates to not only national but international universities as well. The duration of the GMAT exam is about 3.5 hours, comprising four sections: integrated reasoning, verbal reasoning, quantitative reasoning, and analytical writing assessment.
Accredited business schools around the world use the test results for admission to MBA programs. The test is entirely computer-based and is administered by GMAC (Graduate Management Admission Council). Additionally, the test format intends to evaluate your critical thinking, comprehension, reading, quantitative reasoning, and logical reasoning skills. This helps in knowing how well-prepared you are for the MBA course.
How to register for the GMAT exam?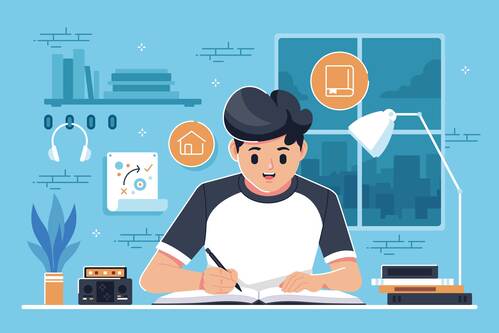 You can apply for the GMAT exam anytime throughout the year via the following modes of registration:
Offline mode: You can post the application form with a registration fee of $275 if the test is held at a test center. This should be done at least ten days before the selected exam date.
Online mode: You will be required to create an account on the official GMAC site to register and apply for the exam. The registration fee here is $300.
Phone: You can also call GMAT customer care within your area. An extra $10 is charged if you register through this mode.
What is the required GMAT score for Sweden?
You must prove your competence for the course by fulfilling the required GMAT score for Sweden. The test score of 350 on the GMAT is the minimum score to get into any MBA college in Sweden. Also, the GMAT score chart or test report mustn't be older than five years.
How to achieve the GMAT score for Sweden?
The admission process to any Swedish university for an MBA may be exhausting as it is a lengthy process. But before you move on with preparations, you must qualify for the GMAT exam. With better planning and time management, you can crack the exam with high scores.
Getting a good GMAT score is the first step toward your new academic journey. Here are some helpful tips that may help you achieve a better GMAT score for Sweden.
1. Decide when to take the test
Look out for the test center locations and possible dates to help you decide on a convenient option for giving the test. Remember, when the application periods for universities are near, more candidates might be interested in giving the test. Thus, it is best to book early to ensure you can do it on time.
2. Set a target
Consider your prevailing skills and determine how much you must score to get admission to your desired Swedish university. There is no connection between GMAT and business. But it is used to apply to business schools. It is all about testing your skills to study business management.
3. Prepare a schedule
After deciding on the date for the test, plan a schedule for preparation. Even though many preparation books cover all the different sections, you must go for one book at a time. You must also know how much time you must allocate to each book and split it into manageable time frames. Keep separate time of a few days only for revision before the exam.
4. Keep practicing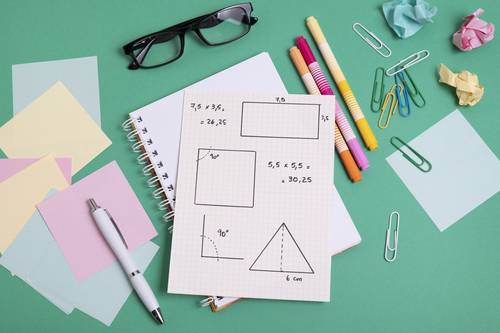 Even if reading and understanding how things work theoretically is essential, you have limited time to prepare for the GMAT. There are numerous books with practice tests, and many mock tests are also available online.
You can attempt these tests like the actual GMAT, keeping the same duration. After completing the test, assess how much time you are investing in each section. Based on this analysis, prepare how you can complete the test with accuracy. You can better understand your strengths and weaknesses and work accordingly further.
Remember that you won't be allowed to use a calculator during the test. So, you must practice without it, even during the preparation.
5. Evaluate your strengths and weaknesses
There may be certain aspects of the test you may not be good at. If you are not good in Mathematics and excel in the English language, you can still score well by performing in the verbal ability section. This way, you can cover up for the Quantitative section. Work on your weaknesses when figuring out a particular level of questions you can handle.
There might be questions that might be time-consuming for you to solve during the actual test. So, it would be good not to put much effort on them. Rather, focus on answering first the questions you are confident about. Do not take any segment of the test lightly. Even though you are good at writing, practice the essay section.
GMAT score validity
"GMAT score is valid for how many years?" is a commonly asked question among MBA aspirants. The validity of a GMAT score is five years from the exam date. It implies that business schools will not count the score after five years during the admissions procedure. But you should remember that the schools themselves decide the validity period and it may differ from school to school.
Key takeaways
The GMAT score for Sweden may vary for every university. Therefore, you must aim for a score of 600+.
In order to achieve the GMAT score for Sweden, you must work on your strengths, as well as weaknesses, before the test.
The use of a calculator during the GMAT exam is prohibited.
The validity of your GMAT score is 5 years.
Do you want to ace your GMAT exam and achieve the GMAT score for Sweden? Reach out to us or drop a comment below, and our counselors will help you ace the exam!
Liked this blog? Read next: Top 10 universities for MBA without work experience!
FAQs
Q1. Is 260 considered a good GMAT score?
Answer- You must aim for a GMAT score for Sweden of more than 600 to get admission into the best MBA programs. However, some programs, mainly part-time, accept students with a GMAT score of less than 550.
Q2. Is it mandatory to take a GMAT for master's in Sweden?
Answer- GMAT is not a requirement to get into a business college in Sweden, however, it can be beneficial for you. Additionally, top business schools in Sweden may require you to present GMAT scores.
Q3. Do GMAT attempts matter?
Answer- Business colleges are not concerned with whether you took the test three times or your lowest score was 200 points less than your highest GMAT score.