The GMAT quant part assesses your ability to examine data and form conclusions using reasoning abilities. The difficulty level of mathematics to understand and solve the questions in this section of the GMAT exam is equivalent to that taught in secondary school.
A closer look at the structure of the GMAT quant questions
Test takers have 62 minutes to complete the 31 questions in the GMAT's quantitative section. The GMAT quantitative section is divided into problem-solving and data sufficiency. Arithmetic, ratio proportions, geometry, elementary algebra, and other topics will be covered in problem-solving questions. In contrast, data sufficiency is a novel addition to the GMAT quant syllabus.
Unlike problem-solving, which has a single correct answer, candidates attempting to answer data-sufficiency questions will need to employ an answer elimination and logical shortcut strategy. This section requires applicants to evaluate whether the supplied statements allow one to find the exact answer.
Test-takers have two minutes for each question due to the 62-minute time limit for this section. The level of difficulty and time needed to complete each question varies substantially. Therefore, test-takers should allocate additional time for each question rather than setting a time restriction of two minutes. For instance, setting a standard of having 10 questions completed after 20 minutes would be preferable to benchmarking question-by-question.
The GMAT's quantitative section has the two categories of questions listed below.
Data sufficiency questions
Each data sufficiency question consists of two statements and a question. To answer a question, select the statement that offers important information, and then eliminate all other possible solutions using arithmetic knowledge and other everyday facts. Each quantitative component will have 14 to 15 questions on data sufficiency.
Problem-solving questions
Each problem-solving question has a query part and five possible responses from which to choose. The questions measure your ability to solve quantitative problems using logic and analytical thinking.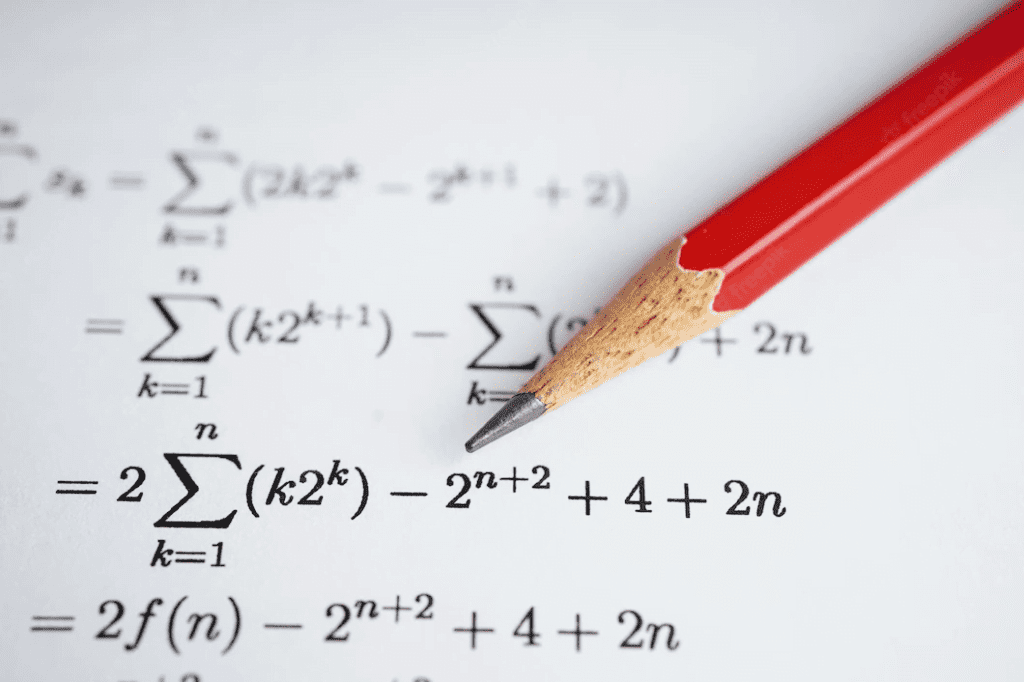 Strategies for solving GMAT quant questions
Here are a handful of approaches to ace GMAT quant questions.
Questioning strategies for problem-solving
Problem-solving questions assess your ability to solve quantitative problems using logic and analytical thinking. Choose the best response from the five alternatives.
Pace yourself- Examine the timer on the screen. Work hard, but don't squander time double-checking solutions or considering intricate problems.
Work on answers- Work out your answers on the rewritable note board offered by the exam center. Writing down your problems can help you avoid blunders.
Read questions correctly- To evaluate the data and questions, read each question attentively. Take word problems step by step. Read each paragraph carefully and transform the facts into equations.
Glance through the solution options- For questions needing estimates, scan the answer alternatives before answering. If you don't understand how close the estimate should be, you may waste time on extensive computations when a brief conceptual framework would be faster.
Time management- Don't waste time on difficult or time-consuming issues. Remove the incorrect answers, select the best one, and move on to the next question.
Question strategies for data sufficiency
Questions about data sufficiency examine your ability to assess a quantitative problem, discover relevant data, and determine when there is enough data to solve it.
Identify the problem- Determine whether the problem accepts one or more values. You're just making sure there's adequate data.
Avoid unwarranted assumptions- Make no unjustified geometric assumptions. The figures are not to scale.
Advice for preparing for the GMAT quant questions
Keep the following general recommendations in mind when reviewing for the GMAT quantitative section. They will help you improve your speed, accuracy, and confidence when answering data sufficiency and problem-solving problems in GMAT papers.
Review the fundamentals of mathematics
The GMAT examines arithmetic, algebra, and geometry. Thus, make flashcards for difficult concepts. Use decks on the bus, in line, or whenever you have a few minutes to spare.
Take a practice test to get a feel of where you are and how much effort you now have ahead of you. Pay close attention to the timing of the real exam. You shouldn't be too concerned with the score right now; the rest of the approach will take care of that. This test largely focuses on knowledge with the kinds of questions asked and avoiding common errors. Continue to practice and plan to take at least six practice tests before the exam, one every week.
Examine your practice exam
Examine your practice exam thoroughly. Examine the explanations for the questions you answered incorrectly. Make flashcards for the concepts in the questions and a spreadsheet including the incorrect questions, themes, and subtopics.
Determine your weakness and address it
Work on as many questions as you can about the topics you're struggling with. Use your workbook to go back and re-answer previously erroneously answered questions.
Key takeaways
The GMAT quant questions test your capacity to examine data and draw conclusions based on your mathematics skills.
Consistent practice is the most important trick to understanding the round of GMAT quant questions and answers.
The GMAT study tools, test papers, prep materials, and videos are the greatest resources to use when preparing for the GMAT quant questions.
Like this blog? Also, read The Best GMAT Books for 2022.
FAQs
Q1. What is the duration of the GMAT quant section?
A1. You will be given 62 minutes to answer 31 multiple-choice questions in the GMAT quant section.
Q2. Where can I find answers to prior GMAT math questions?
A2. The GMAT official guide is the most reliable source for answering GMAT questions. It includes GMAT questions that have previously appeared on the exam.
Q3. Is GMAT math challenging?
A3. Certainly not. You must, however, properly prepare for each segment. You never know what kind of questions you'll get on the test.