TOEFL accepting universities in the UK | An overview!
The TOEFL is a computer-based test that measures your English language skills. Universities use it in the UK to evaluate a student's English-language proficiency for admission. There are many prestigious TOEFL accepting universities in the UK. From the University of Oxford and the University of Cambridge to King's College London and the London School of Economics, many universities consider TOEFL scores. However, before learning about all the TOEFL accepting universities in the UK, let us first understand why students should choose the UK as their destination for higher education.
Why study in the United Kingdom?
The United Kingdom has been a favorite destination for international students for many years, and it is easy to see why. The United Kingdom has long been a center of learning and discovery, from world-renowned universities to unparalleled research opportunities. The UK offers everything you need to fulfill your full potential, from our world-renowned universities to our unique approach to education.
It is a perfect place for those who seek an education that is second to none. The UK's educational system is designed to allow students to excel, whether they are looking for an undergraduate degree or further postgraduate study. Here are our top reasons for studying in the UK-
Internationally recognized academic brilliance and instructional quality.
Possibilities for employment and advancement.
Acquire world-class degrees that will help you excel in your work for the rest of your life.
Enjoy higher education standards at institutions that routinely rank among the top in the world.
Obtain post-study employment prospects through the new Graduate Route.
Choose short, flexible courses tailored to help you finish your education as fast as possible.
Gain access to world-class research through our institutions, which are widely recognized for their research dedication.
Enjoy an incredible, unique student experience.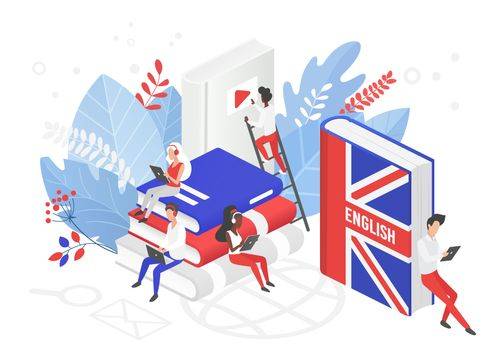 Why should I take the TOEFL as a language proficiency exam?
You must meet English language requirements to be eligible for a student route visa. One of the many reasons why so many overseas students use the TOEFL as their English proficiency exam is because its results are widely accepted. Furthermore, the TOEFL is a top-notch, highly standardized exam for English language ability. You must pass the TOEFL exam to guarantee that your English language competency results are generally accepted. Taking the TOEFL test offers you several essential and handy benefits-
Every university approves the TOEFL exam in the United Kingdom, including the 24 top Russell Group universities.
The TOEFL test is the only English-language test with 100% academic material, meaning that the questions you will be asked on test day will be the same as those you would anticipate in university.
You can complete the exam in a single sitting.
You may see your unofficial reading and listening results right after the test, validating your work rapidly.
To guarantee that all results are accurate, trustworthy, and unbiased, the TOEFL exam is scored using a combination of AI technology and human ratings.
TOEFL accepting universities in the UK
TOEFL results are required for admission to international colleges, and around 11,000 universities in 150 countries accept TOEFL scores. TOEFL is accessible in two formats: TOEFL iBT and TOEFL PBT. TOEFL scores are allowed at most colleges to demonstrate a candidate's English language competency. Knowing which universities accept only TOEFL scores is crucial when considering a college, as some institutions will not accept other tests. Therefore, applicants must ensure that their chosen college accepts TOEFL scores. The TOEFL iBT test is approved for admission by all UK universities, including all Russell Group institutions. Here are some TOEFL accepting universities in the UK –
| | |
| --- | --- |
| Name of institute | Name of institute |
| University of Cambridge | 110 (overall); 25 in each section |
| University of Oxford | 100; recommended: 110 |
| University College London University of Manchester King's College, London Imperial College London University of Leeds | 100 100 (overall); 22 in writing and TOEFL Speaking; 21 in reading and listening 72 overall; 20 in all skills 82 overall; minimum 17 in all the skills 83 for undergraduate, 92 for postgraduate |
| Manchester Metropolitan University | 89-90 |
| University of Edinburgh | 100 overall |
| University of Durham | 88 overall, 22 in each section |
| University of Warwick | 92 overall |
| University of Bristol | 88 overall; reading: 18, listening: 19, speaking: 19, TOEFL writing: 22 |
| London school of economics | 100 overall score, with a minimum score of 27 in writing, 25 in the reading section, 24 in listening, and 24 in the speaking section |
| University of Birmingham University of Lancaster University of St. Andrews | 80 overall; minimum of 19 in listening, 19 in reading, 21 in speaking, and 19 in writing 87 overall; 17 in listening, 18 in reading, 17 in speaking, 20 in writing 92-100 |
| University of Glasgow | 100 overall, 23 in each skill |
| Newcastle University | 100 overall; 19 in listening, 20 in writing, 22 in speaking, 22 in writing |
| University of Bath | 72 overall; minimum 18 in Reading, 17 in Listening, 20 in Speaking, and 17 in Writing |
| University of Liverpool | 88 overall; 20 in listening, writing, and reading, 22 in speaking |
| University of East Anglia | 79 overall |
| University of Coventry | 89 overall |
| University of York | 79-80 |
| University of Leicester | 90 |
These TOEFL accepting universities in the UK might aid candidates in their TOEFL preparation. So choose your university wisely, and ensure you know the TOEFL score requirement before applying. Hire a professional tutor to help you with your TOEFL preparation to achieve your desired score and get accepted into the university of your dreams.

Qualification to study in the UK
The UK university requirements for overseas students may vary based on various criteria, such as the course chosen, the university, the level of your degree, and so on. However, there are some essential UK university criteria for each degree level that all overseas students must meet. Here are the fundamental prerequisites and eligibility criteria for UK entry to various levels of courses.
| | |
| --- | --- |
| Level Of Study | Qualification |
| Bachelors in the UK | Humanities: Minimum 65% in 12th grade Science and Commerce: Minimum 70-80% or above in 12th grade |
| Masters in UK | Bachelor's degree with a minimum of 60% and above |
| PhD in UK | Bachelor's and Master's degrees with 60% and above |
Key takeaways
The TOEFL is a top-tier, highly standardized exam assessing English language abilities.
In more than 150 nations worldwide, more than 11,000 colleges and institutions accept TOEFL test scores, including prestigious universities in the United States, the United Kingdom, Australia, New Zealand, Canada, Europe, and Asia.
Candidates may take the TOEFL at one of the authorized testing facilities worldwide or at home using the TOEFL Home Edition.
The TOEFL test scores are valid for two years following the exam date. Scores must be current at the beginning of the term you plan to graduate.
Get the most out of your study abroad experience with the best TOEFL guidance from our experts. Reach out to us with all of your roadblocks.
Like this blog on "TOEFL accepting universities in the UK"? Also, read Universities that don't require TOEFL | The best colleges.
FAQs
Question 1. Will the U.K. accept TOEFL in 2023?
Answer. Yes, universities in the UK accept the TOEFL for admission to various academic programs at different levels.
Question 2. Can I take the TOEFL at any university?
Answer. Nearly all colleges that offer the TOEFL iBT test accept results from the Home Edition and Test Center tests equally.
Question 3. Does the TOEFL have a maximum age?
Answer. The ETS has not established an upper age limit for students wishing to take the TOEFL exam.