TOEFL score for Purdue University | Why choose Purdue?
Public Purdue University is located in West Lafayette, Indiana, and serves as an academic study and research center. As Purdue is among the best colleges in the world, it is necessary that you must know the minimum TOEFL score for Purdue University in order to enroll in their MBA program. Its engineering school is highly regarded and consistently ranks among the top public universities in the country in key rankings. Moreover, the admittance rate for Purdue University–West Lafayette is significantly not so high.
What is the required TOEFL score for Purdue University?
Applicants for the graduate program are expected to have a TOEFL score for Purdue University that meet the university's minimum requirement. Applicants from countries where English is not the first language must demonstrate proficiency to complete the Purdue application process. Undergraduate applicants from outside the United States who are required to present evidence of English proficiency should submit at least one of the following items under "English Proficiency" on the application checklist.
International students applying for undergraduate admission are encouraged but are not required to submit a TOEFL score for Purdue University. On top of that, if English is not your first language, you are strongly encouraged (but not necessary) to take the TOEFL. Also, unlike SAT Writing and ACT Plus, the TOEFL score cannot be used in place of these other tests.

Moreover, the TOEFL minimum score ranges from 80 to 88 overall, with a minimum of 20 in each section. The minimal TOEFL score needed for graduate admission at Purdue University is detailed here. Also, even if you meet the TOEFL score for Purdue University, you may still be denied entry into a particular program because of its more stringent standards. The minimal score required to enroll at Purdue University and the TOEFL scores accepted by the school are provided.
| | |
| --- | --- |
| Exam | Minimum score |
|   TOEFL iBT | 85+ |
| TOEFL PBT | 550 or above |
85 iBT / 550 PBT
Purdue advises applicants to score higher for a better chance of admission, even though they are not required to receive a higher score than the minimum requirements to be accepted.
95 iBT / 580 PBT
No matter what grades you aim for, all that matters is that you pass the TOEFL exam with a score of 85 or 95, which you can get with various section scores. For instance, if you want a 95, you could aim for 24, 26, 22, 25, and 21 in each of the four areas.
An overview of the TOEFL exam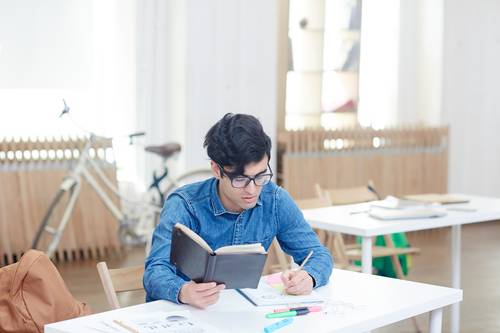 If you want to enroll at Purdue University, you'll need a TOEFL score of 85 or above. Review the following sections of the TOEFL exam so you can maintain your level of preparedness:
1. Listening
This section evaluates the candidate's ability to critically analyze the ideas and data offered in a discussion or reading. Taking notes is highly recommended, as you can only listen to the recording once.
2. Reading
The TOEFL reading section is both the longest and the easiest. It is due to the illustrative character of the reading assignments. There are no linguistic hurdles in these passages either.
3. Speaking
The TOEFL speaking section includes six exercises. You may need to act on the spur of the moment to complete certain tasks. It's more of an exercise in self-expression and idea dissemination.
4. Writing
The writing portion of the TOEFL consists of two independent tasks. While one activity is more or less self-contained, the other requires you to synthesize what you heard into your own words to complete it.
Why is TOEFL important?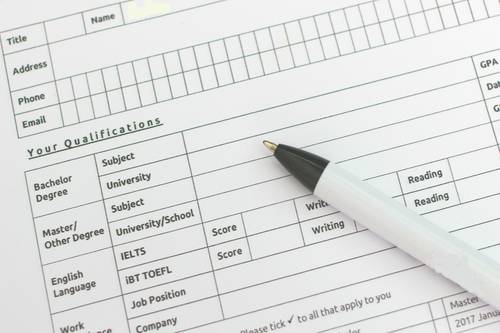 A high TOEFL score is essential for international students because many schools still use it as a criterion for admission. While there is no universally required minimum TOEFL score, applicants to the most competitive institutions in the United States and Canada must achieve a certain score.
It is common practice for universities to consider TOEFL scores when determining which candidates are awarded scholarships. You may qualify for scholarships and other recognition if you do well on the tests. Students from all around the world use the exam to get admission to the world's top universities. For instance, a high TOEFL score for Purdue University can help you land a coveted internship with a well-known company.
As one student may have a greater degree of English proficiency than the others, the TOEFL score is compared to make the final decision even in research projects when persons of equivalent talent are reviewed.
Key takeaways
The Test of English as a Foreign Language (TOEFL) is the only English language exam that focuses solely on academic content, meaning the types of questions you'll see on test day will be identical to those you'll see in a university setting.
Official and recent IELTS Academic or TOEFL scores are required for admission to Purdue University.
Creating and sticking to a comprehensive study plan will greatly increase your odds of achieving the required TOEFL score for Purdue University.
In both undergraduate and graduate programs, about 50% of applicants are accepted at Purdue.
We hope you enjoyed reading this blog. In case of any queries, reach out to us or drop a comment below!
Liked this blog? Then read: How English quiz can help you with your language skills
FAQ
Q1. How can I access my TOEFL score?
Answer- Once you have completed the TOEFL exam, your score report will be sent to the email address you provided within six days. The official ETS account also allows you to view your TOEFL scores online and download a copy of your TOEFL score report within eight days of taking the exam.
Q2. Does a good TOEFL score affect admission?
Answer- TOEFL scores are a requirement for entrance to many foreign universities. However, the specific TOEFL score you'll need for admission will be determined by the school to which you're applying.
Q3. Which TOEFL exam should I take to be considered for admission to Purdue University?
Answer- The TOEFL iBT test is accepted by over 9,500 universities and institutions worldwide and is the most widely used English proficiency test for work, study, and immigration.