Advantages and disadvantages essay IELTS | An introduction
The advantages and disadvantages essay IELTS requires you to discuss the positive and negative aspects of a specific issue and express your viewpoint. This article talks about this type of essay question in more detail.
Structure of advantages and disadvantage essay IELTS
The structure of an advantage and disadvantage essay is as follows-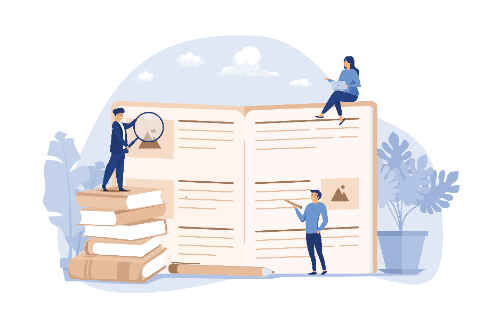 Introduction
The introduction should contain an attention-grabbing statement that can be used as the first sentence of your essay. The introduction should also have a clear purpose statement, which tells the reader what you will discuss in your writing.
Body paragraphs
The body paragraphs should each focus on one idea from your topic sentence and explain it in more detail. Each body paragraph should start with a topic sentence, followed by 3-4 supporting details (which could be reasons or examples), and then conclude with a summary sentence.
Conclusion
The conclusion should summarize what you have said in your essay and restate its main points. It should not include any extra information not covered in the body paragraphs.
Tips for attempting advantages and disadvantages essay IELTS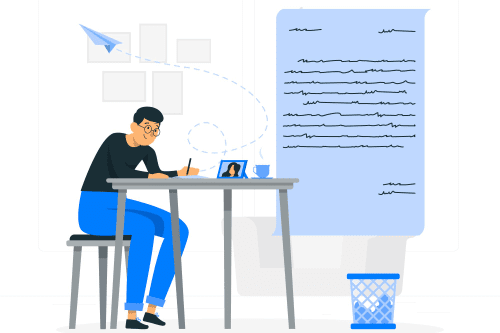 When you are asked to write an essay on the topic of advantages and disadvantages, you need to consider both the positive and negative aspects and ensure that your argument is balanced. Here are seven tips you can use to do so:
1. Start with a robust introductory paragraph
You need to ensure your introductory paragraph grabs the examiner's attention and gives them enough information about the topic and its context so they can understand your opinion. This can be hard for many people because it means you have to take control of the essay from the beginning. However, it's worth spending time on this part if you want to score well.
2. Plan your answer
Plan your answer before you attempt to answer the question, as this can help you organize your points. If there are more than two points, it's best to organize them into headings. These headings will make it easier for your examiner to understand your points and follow your argument. Furthermore, you must ensure that each paragraph talks about only one idea or opinion, along with an example.
3. Use specific details to support your points
The examiner will look for details supporting both sides of the argument. For example, suppose you are discussing whether or not people should have pets. In that case, you could mention that people often enjoy having animals around because they provide companionship. Still, at the same time, there are disadvantages as well because they can cause problems such as allergies.

4. Structured writing
IELTS essay is like a good story. It has to have a beginning, middle, and end. The introduction should be short but make the reader want to read more. The body of your essay should be well-structured, with clear points and examples. The conclusion should sum up what has been said in the body of your essay and leave the reader with a positive feeling about it.
Make sure whatever you write is structured. Write clearly and concisely – avoid long sentences and complex words. Use simple language that your examiner will understand.
5. Avoid repetition of words and phrases
This is one of the most common errors people make when writing IELTS essays. They tend to repeat words and phrases such as "firstly", "in other words", "in conclusion" etc., which can make their writing sound repetitive.
Avoid repetition of words and phrases like "the first point" or "the second point" – instead, use more specific language such as "the first advantage" or "the second disadvantage." This will make your essay sound more natural when read out loud.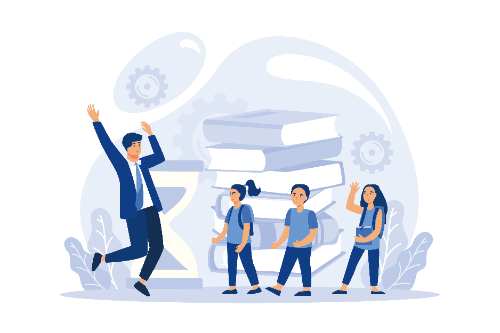 Key takeaways
In this type of essay, you have to write about the advantages and disadvantages. You should not just list things; instead, you need to explain the reasons for both sides of the issue.
You should write about the topic in the direction required in the question. Your essay will be assessed in terms of your ability to use language correctly, fluently, and coherently to express yourself clearly and appropriately.
You will be asked to use language that is appropriate to the topic, as well as being grammatically correct, well structured, and coherent.
Wrapping it up, the advantages and Disadvantages essay is a common task you will encounter in the IELTS Academic Writing Test.
This type of essay question requires you to compare and contrast two things, such as two methods, two points of view, two products or services, etc.
We hope you enjoyed reading this blog. In case of any queries or assistance with IELTS preparation, reach out to us or drop a comment below!
Like this blog? Read: IELTS speaking topics 2021 | Score 8+ using these 5 answering tips
FAQs
Q1. What is an advantage and disadvantage essay?
Answer- An advantage and disadvantage essay is an essay where you write about the pros and cons of something.
Q2. How do you write advantages outweigh disadvantages essay in IELTS?
Answer- Writing advantages outweigh disadvantages essay in IELTS is about showing that you understand the topic and can provide insightful observations about it.
Q3. How do you explain the advantages and disadvantages?
Answer- Advantages are the benefits that you get from something, while disadvantages are the drawbacks or downsides. For example, if you're considering buying a car, the advantages might be that it's cheap to buy and maintain, but the disadvantages might be that it breaks down often and is uncomfortable to drive.