Basic English grammar rules | An overview!
The most important element of the English language is grammar. It is what makes the language impeccable and flawless. A sentence or paragraph which is grammatically erroneous is not fascinating, especially when you are taking an English-based exam in your school, college, or any other high-level English exam. Therefore, today we will study some of the basic English grammar rules that will help you enhance your language. Keep reading! 
Five golden rules of English grammar
Here is a list of the five most essential rules of English grammar that no student should miss-  
Use punctuation properly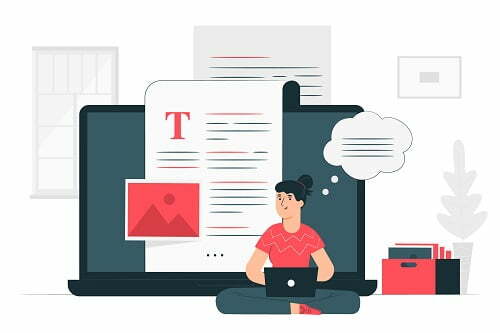 Punctuation is an integral part of grammar when writing the language that makes the written piece more understandable and effective. You should thus follow punctuation rules in English grammar correctly. 
Some of the basics of using punctuations properly include starting each sentence with a capital letter and ending it with a full stop, a question mark, or an exclamation mark, depending upon the type of sentence. Some other significant punctuation marks are hyphen (-), bracket (), apostrophe ('), colon, etc., used wherever necessary.
This is one of the most important and basic English grammar rules. Tenses make up most of the English grammar. If tenses are wrong, probably your whole sentence is incorrect. The meaning of the sentence or paragraph changes when you do not use the correct tenses. Therefore, you must keep in mind the English grammar tenses rules. Here is a list of tenses and their use cases- 
| | |
| --- | --- |
| Tenses  | Use cases  |
| Simple present tense | For indicating regular or habitual actions. |
| Present progressive tense | Used to show an ongoing process.  |
| Present perfect tense | For things that happened in the recent past. |
| Present perfect progressive | Used to show action that took place in the past but has not yet been finished.  |
| Past perfect  | For the action that happened first out of the two past actions.  |
Use verbs according to the sentences
The verbs are the working words that change according to the tense of the sentence. If the sentence is written in the past tense, the verb applied is generally the -ed verb. On the other hand, for present tense sentences, primarily the -ing verb along with "is" is used. For sentences written in the future tense, sentences will include "will be" and a -ing verb. We have explained this basic English grammar rule with an example here.
| | |
| --- | --- |
| Tense  | Sentence  |
| Past tense | He walked.  |
| Present tense | He is walking. |
| Future Tense | He will be walking.  |
Make more use of active voice
You should try to use as much active voice as possible to make your sentences and grammatical writing more accurate and effective. The correct order in an active voice is- Subject + Verb + Object. 
Example- The dog liked Shelly, (where dog= subject, liked= verb, Shelly= object).
Converting the sentence into passive voice will make it- Shelly was liked by the dog. 
Use conjunctions to connect your ideas
You can combine two or more sentences with the help of conjunctions and easily write complex sentences and concepts that are not difficult to grasp. 
Some major conjunctions include- and, but, for, or, yet, neither-nor, etc. 
Key takeaways
English is one of the most essential parts of any competitive exam, including IELTS, TOEFL, GRE, GMAT, etc. 
You can easily ace this section by keeping in mind some golden rules of English grammar. 
You can begin by referring to the above list of basic English grammar rules to lay a strong foundation. 
Do not forget to practice the various types of English grammar questions that appear in exams. 
We hope you found this blog on "basic English grammar rules" informative. If you have any questions/suggestions, reach out to us or drop a comment. 
Liked this blog? Read next: Online IELTS classes | 5 best coaching classes to consider!
FAQs
Q1. What is grammar in English?
Answer- Grammar is the structure of the English language, which helps you create correct and effective sentences.
Q2. How many types of grammar are there?
Answer- There are four types of English grammar: prescriptive, descriptive, transformational, and generative. 
Q3. How to improve English grammar?
Answer- You can improve your English grammar by practicing and reading material such as newspapers and books.