When it comes to acing exams, most students focus on study schedules, practice papers, and stress management techniques. However, one crucial aspect often overlooked is the role of brain food in enhancing cognitive functions. This article delves into the types of foods that serve as fuel for your brain, helping you perform at your peak during exams. We'll explore the science behind specific nutrients impacting your brain and provide practical tips for incorporating these foods into your diet. 
Importance of brain food
Consuming the right brain food can significantly impact your cognitive functions, including memory, focus, and emotional stability.
The brain is a complex organ that requires various nutrients to function optimally. Eating food varieties plentiful in antioxidants, great fats, nutrients, and minerals gives energy and helps safeguard against mental illnesses. Nutrient-rich foods may also help to improve brain function and enhance cognitive functions, including memory and other executive functions. This is especially crucial during exam periods when your brain is required to perform at its peak.
Brain boosting foods
Incorporating brain-boosting foods like fish, nuts, and leafy greens can make a noticeable difference in your cognitive abilities.
Omega-3 fatty acids found in fish are essential for brain health. They help in improving memory and cognitive skills. Nuts are rich in antioxidants, while leafy greens contain nutrients that combat aging and cognitive decline. These foods are delicious and provide the essential nutrients that your brain requires to function at its best. Including them in your daily diet can go a long way in preparing your brain for the challenges of exams.
Brain-healthy foods for emotional stability
Foods like yogurt, berries, and dark chocolate are not just delicious but also brain-healthy foods that help maintain emotional stability.
Probiotics in yogurt improve gut health, which is directly linked to mood regulation. Berries contain antioxidants that reduce stress, and dark chocolate increases serotonin levels, improving mood and focus. Emotional stability is often overlooked but is crucial during exam periods. Consuming these foods can help you maintain a balanced emotional state, enabling better focus and retention.
Best brain foods for long study hours
The best brain food options for those long study hours are whole grains, fruits, and lean protein.
Whole grains release glucose slowly, providing a steady energy source for prolonged focus. Fruits like blueberries and oranges offer quick energy and are rich in antioxidants. Lean protein like chicken or tofu sustains energy levels without making you feel lethargic. These foods are ideal for marathon study sessions and can help you avoid the energy crashes associated with sugary snacks.
Brain food for studying and memory enhancement
Foods like pumpkin seeds, oranges, and eggs are excellent brain food for studying, particularly for enhancing memory and focus.
Pumpkin seeds are wealthy in magnesium, iron, and zinc, pivotal for cerebrum capability. Oranges are high in vitamin C, known for improving mental agility, while eggs provide choline, used by the body to produce acetylcholine, a neurotransmitter important for mood regulation and memory. These foods are not just for immediate benefits; they can have long-term positive effects on your brain health.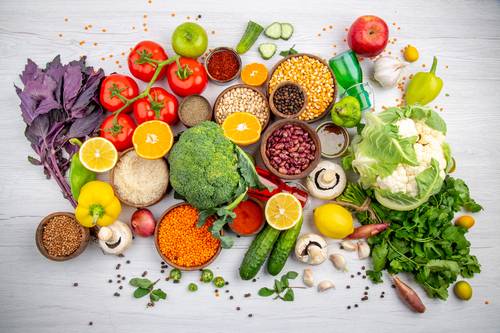 Food to increase brain power before exams
Consuming food to increase brain power right before exams can give you the edge needed for peak performance.
Foods like bananas, which are rich in potassium, can help in nerve function, while a cup of green tea can provide the caffeine needed for focus without the jitters associated with coffee. Timing is crucial when it comes to pre-exam nutrition. Eating these foods about an hour before your exam can provide sustained energy and focus throughout the test.
Brain-boosting foods for students
Students, especially those preparing for exams, should focus on brain-boosting foods for students like oats, lentils, and avocados for sustained energy and focus.
Oats are slow-digesting carbs that provide long-lasting energy. Lentils are rich in protein and fibre, aiding in sustained focus. Avocados are wealthy in sound fats and supplements that assist with working on mental capability. These foods are student-friendly, easy to incorporate into meals, and can significantly impact your academic performance.
Key takeaways
Brain food is essential for optimal cognitive function and should not be overlooked during exam preparation. 
The best brain food for long study sessions includes whole grains and lean proteins to sustain energy and focus.
Specific brain food for studying can enhance memory and concentration, making study sessions more effective.
Consuming food to increase brain power right before an exam can give you the extra edge you need for peak performance.
The role of brain food in exam performance is often underestimated. A balanced diet rich in brain-boosting, brain-healthy foods and the best brain food for studying can significantly improve your cognitive functions, emotional stability, and overall exam performance. This article is for informational purposes only and should not replace professional medical advice.
If you have any doubts or questions, drop them in the comments section below or feel free to reach out to us. We would be happy to help you!
Like this article? Read next: Exams to study abroad | A master list with top 8 exams!
FAQs
Q1. What are the best foods for quick energy? 
Ans- Fruits like bananas and oranges are excellent for quick energy. They provide natural sugars that are easily digestible and offer a quick energy boost, ideal for short study sessions or right before an exam. 
Q2. How can I include more brain-healthy foods in my diet? 
Ans- Start by incorporating nuts, seeds, and leafy greens into your meals. These foods are rich in essential nutrients that benefit brain health and can be easily added to salads, and smoothies, and can also be consumed as snacks. 
Q3. Is caffeine good for studying? 
Ans- In moderation, caffeine can improve focus. However, excessive amounts can lead to jitters and decreased performance. Choose sources like green tea, which provides a moderate amount of caffeine and antioxidants. 
Q4. What foods should I avoid during exams? 
Ans- Avoid sugary snacks and fast food, as they can make you feel lethargic and impair cognitive function. These foods offer quick energy but often lead to a crash, affecting your performance. 
Q5. Can diet affect my exam performance?
Ans- Absolutely, a balanced diet rich in brain food can significantly improve your cognitive functions and exam performance. The nutrients in these foods support brain health both in the short term for your exams and long-term cognitive well-being.