GRE score validity | An overview
So, you've spent months preparing for the GRE, slogged through the test, and finally got your scores. But here's the kicker: these scores have an expiration date. Yep, just like milk in your fridge, GRE scores don't last forever. In this article, we'll dive deep into the nitty-gritties of your GRE score validity, so you can plan your academic journey with all essential information!
How long are GRE scores valid?
Your GRE score validity generally extends to 5 years. This means you've got a 5-year window to use these scores for your grad school applications. But hey, there are some nuances to consider. For instance, if you took the GRE in July 2018, your scores will be valid only until July 2023. Let's delve into the other nuances of your GRE score validity!
Factors affecting GRE score validity
You might think it's all straightforward, but there are a few curveballs. Here are some factors affecting your GRE score validity:
University policies: Some universities might have their own rules. Maybe they want scores from the last 3 years, not 5.
Program-specific requirements: Programs like business or law might have different criteria for the GRE score validity.
Retaking the exam: If you retake the GRE, only your most recent scores might be considered valid by some institutions.
Making the most of your valid GRE scores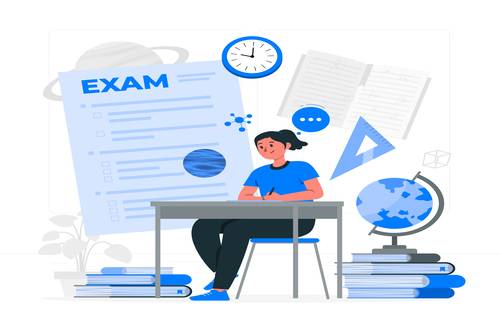 You've got this 5-year window, so how do you make the most of it? Here's a game plan:
Be early: Apply early in the validity period to have more options.
Strategize: If you're planning on multiple degrees, like a Master's followed by a Ph.D., use your scores wisely.
Keep an eye on deadlines: Don't just track the university deadlines; also keep tabs on your GRE score validity to avoid last-minute hiccups.
When should you consider retaking the GRE?
So, you're sitting there, staring at your scores, and you're not thrilled. Maybe you're wondering if you should retake the test. Well, before you jump back into the study grind, consider these points:
Score improvement: If you're confident that you can significantly improve your score, it might be worth retaking the GRE.
Program requirements: Check the average GRE scores for the programs you're interested in. If your score is below the average, a retake could be beneficial.
Time left in validity period: If your scores are nearing the end of their GRE score validity, a retake could refresh that 5-year window.
How to check your GRE score validity?
You don't want to be the person who misses out on a great opportunity because you didn't know your GRE score validity. So, here's how to keep tabs on your score's expiration date:
ETS account: Log into your ETS account, where you can view your scores and their validity period.
Official score report: Your official score report will also mention the expiration date.
University portals: Some university application portals will automatically flag expired scores, saving you the embarrassment.
What happens when your GRE scores expire?
Let's talk about the worst-case scenario: your GRE scores expire. What now? Well, it's not the end of the world, but it does close some doors, at least temporarily. Here's what you need to know to get back on track!
Ineligible for most programs: Once your scores expire, most universities won't accept them. You'll likely need to retake the GRE.
Archived scores: ETS archives your scores, but retrieving them comes with a fee and not all schools accept archived scores.
New test, new scores: Keep in mind that your GRE score validity refreshes if you retake the exam. This means you will have an additional five years to use your new scores.
How to extend the usability of your GRE scores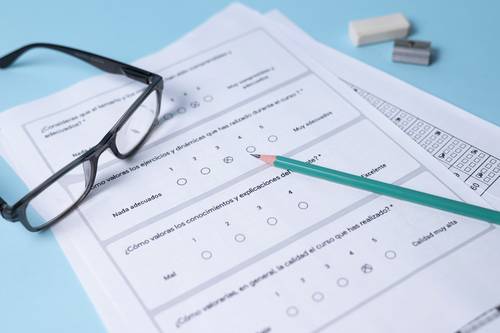 You might be wondering if there's a way to extend the life of your GRE scores beyond the standard 5-year validity. While the straightforward answer is no, there are some workarounds that could potentially extend the usability of your scores.
Deferred admissions: Some programs allow you to defer your admission for a year or two. If you apply and get accepted while your GRE scores are still valid, you could potentially extend their usability.
Internal transfers: If you're already enrolled in a university that accepted your GRE scores, transferring to another program within the same institution might not require a new GRE score.
Special cases: Rarely, some programs might make exceptions based on work experience, other academic achievements, or extenuating circumstances. However, this is not the norm and should not be relied upon.
Financial aspect of GRE score validity
Taking the GRE isn't just an investment of time; it's also a financial commitment. Understanding the financial implications of GRE score validity can help you make more informed decisions.
Retake costs: If your GRE scores expire and you need to retake the test, you're looking at another round of exam fees, prep materials, and potentially even tutoring.
Application timing: If you're applying to multiple schools or programs, application fees can add up. Make sure your GRE scores will be valid for all the programs you apply to, to avoid paying twice.
Score reporting: ETS allows you to send scores to a limited number of schools for free immediately after the test. Additional score reports come with a fee, so plan wisely to get the most bang for your buck.
Key takeaways
GRE scores are generally valid for 5 years, but individual programs may have different requirements.
Understanding the financial implications of GRE score validity can help you budget your academic journey better.
Timing your GRE strategically can maximize the usability of your scores across multiple applications.
Always check the expiration date of your GRE scores to avoid last-minute disappointments.
Remember, your GRE scores are more than just numbers; they're a crucial part of your academic journey. Knowing how long they're valid, what affects their validity, and how to make the most of them can save you both time and money. So, go ahead, strategize your next steps, and make your GRE scores work for you.
There's more to learn about the GRE and the comprehensive application process. If you have any doubts or require further assistance, feel free to reach out to us!
Liked this blog? Read more: TOEFL Essentials vs iBT | Breaking Down the Differences!
FAQs
Q1) Is it possible to extend the validity of my GRE scores?
Answer: Unfortunately, the GRE score validity is set at 5 years and cannot be extended. However, some programs may allow deferred admissions or internal transfers, which could extend the usability of your scores.
Q2) How do I check the expiration date of my GRE scores?
Answer: You can check the expiration date of your GRE scores by logging into your ETS account or by referring to your official score report. Some university application portals will also flag expired scores.
Q3) What happens if I apply to a program with expired GRE scores?
Answer: Most programs will not accept expired GRE scores. You'll likely need to retake the GRE and submit new scores that fall within the validity period.
Q4) Are there any financial implications if my GRE scores expire?
Answer: Yes, you'll need to consider the costs of retaking the GRE, including exam fees and preparation materials. Additionally, you may incur extra costs for sending new score reports to universities.