How tough is GRE? | Learn about the competitive exam
How tough is GRE? This blog will tell you about the test, its structure, and how to prepare. The GRE is one of the tests which assess your capacity for rational thought. The results will always reflect a person's innate capacity for reasoning. With its reliance on sentence equivalence and other complex thought processes, the GRE effectively measures students' analytical skills.
How tough is GRE? | What is the GRE about?
Before diving deep into the technicalities and other aspects of the GRE test, let's understand GRE in totality. The Graduate Record Examination (GRE) is a computer-based standardized test essential for measuring your capabilities against other applicants.
Many foreign graduate schools in the United States, Canada, and a few other countries require applicants to take the Graduate Record Examinations (GRE), a standardized test designed to assess the academic aptitude of prospective graduate students. The GRE assesses you on three key competencies-
Verbal Analysis
Quantitative Reasoning
Analytical Writing
The GRE has six sections that cover both verbal and mathematical abilities. It's important to note that each section contains three subsections; this means there are 18 total questions in each section. That's a total of 720 questions for a two-hour exam.
How tough is the GRE? | Some details you should know!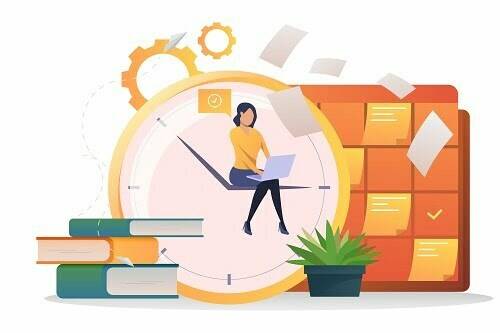 The GRE is a challenging exam as it tests knowledge and skills across various topics. Many view exams like the SAT or ACT much easier than the GRE. You must possess advanced reasoning skills to answer most test questions. Furthermore, the GRE also has an analytical writing section that many students may find daunting due to the need to produce reflective and well-reasoned arguments.
More than that, the GRE is more difficult than other standardized tests due to a few significant criteria. These criteria typically have more to do with the test's structure and organization than its actual content. The structure of the GRE allows for much more open-ended questions, which in turn require a high level of cognitive processing. Let's dive into these criteria and explore why they make the GRE more challenging than other tests.
1. Challenging vocabulary
The vocabulary section of the GRE is among the most challenging. The advanced vocabulary section of the GRE may be the most challenging. Most questions require you to fill in the blanks or complete sentences, which tests your ability to fix grammar and use critical thinking skills while using a more advanced vocabulary. The GRE not only tests you on your knowledge of vocabulary words but also on your ability to employ them in a context.
That is why it is important to understand the meaning of a word and its corresponding usage to accurately complete the advanced vocabulary section of the GRE. Also, GRE sentence equivalence problems will make up about four of the verbal section test questions. These lines will appear to be ordinary "fill in the blank" statements, but there is a catch: you must select 2 of the 6 available answers. A sentence equivalence GRE strategy is necessary for success in this section.
2. Mathematics level complexity
The GRE is frequently seen as less tough than other graduate examinations like the MCAT, LSAT, or GMAT, as it has easier and typically fewer difficult math questions. Therefore, the GRE is generally more difficult than college entrance exams like the SAT and ACT but less tough than other graduate admissions tests like the MCAT, LSAT, and GMAT. If you want more in-depth information on a subject, you can also supplement with extra resources, like GRE math and verbal strategies set booklets.
3. Time constraint
Even if you are completely prepared for the GRE, you won't get a high score if you run out of time to answer many questions. You must move quickly to the next question without wasting much time on one question.
4. Lengthy writing section
The GRE Analytical Writing section demands students write two essays, in addition to what most standardized tests require. Participants in the Analytical Writing component of the exam have one hour and thirty minutes to write two essays. The first essay, titled "Analyze an Issue," asks respondents to provide arguments in favor of or against a view. Students must identify and analyze the flaws in a particular argument for the second essay, "Analyze an Argument."
This section can be very difficult for those not used to write essays or those who write slowly. That's because this isn't a multiple-choice portion and instead asks test-takers to create new content in a set amount of time. Consequently, test-takers must be diligent in studying the writing topics before taking the test and understand how to create valid arguments.
How tough is GRE? | GRE preparation tips and tricks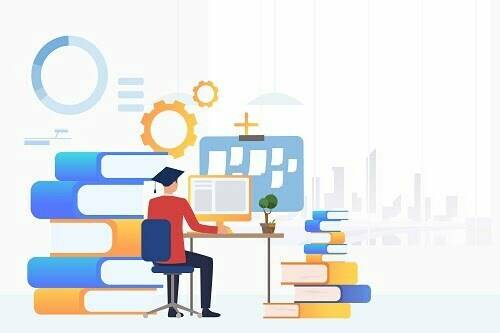 How to start preparing for GRE verbal? Your GRE performance will be based on your ability to organize and prioritize the information given to you in a way that promotes efficient problem-solving. Use the following GRE preparation recommendations to improve your performance-
Begin early preparation.
Create a schedule.
Consult the top study resources.
Spend more attention on vocabulary.
Manage time.
Particular emphasis is placed on quantitative abilities.
Take practice exams.
Target trouble spots.
The ETS official GRE verbal reasoning practice questions are an excellent approach to increasing your GRE proficiency.
Key takeaways
The GRE has an analytical writing section that many students may find daunting due to the need to produce thoughtful and well-reasoned arguments.
Take many mock tests and try to finish them within the allotted time.
While each GRE test is challenging, many students find the Quantitative Reasoning exam particularly challenging.
Finally, test structure and organization are more responsible for the exam's complexity than the test's actual content.
We hope you enjoyed reading this blog. In case of any queries, reach out to us or drop a comment below!
Like this blog? Then read: Frequently asked GRE math questions you should know!
FAQs
Q1. Who should take the GRE?
Answer – Those applicants who have earned a bachelor's degree and are attempting to gain admission to elite colleges abroad for graduate programs take the GRE test.
Q2. What does the GRE encompass?
Answer – The GRE test evaluates your knowledge of fundamental Math, Algebra, Geometry, and Data analysis, in addition to your command of college-level vocabulary. More significantly, it evaluates your ability to think critically, solve problems, and analyze and appraise written material.
Q3. Is it possible to retake the GRE?
Answer – The test can only be taken five times in a calendar year, and each attempt is spaced out by 21 days.