Colleges that accept 1300 SAT score | Is 1300 on the SAT a good or bad score?
If you're wondering whether a 1300 SAT score is good or bad, the answer is that a 1300 SAT score is quite good. You are now in the top 88th percentile out of the 1.7 million applicants nationwide who took the SAT admission exam.
The outcome demonstrates that you have responded to every Writing, Evidence-Based Reading, and Math test question in a significantly more in-depth manner than other applicants. This blog will provide a list of colleges accepting 1300 SAT score.
Colleges that accept 1300 SAT score | SAT exam and scoring manual
1600 is the maximum possible SAT score. The minimum SAT score is 400. Your total SAT results for the Evidence-Based Reading, Writing, and Math sections determine your score. Each SAT section has a 200–800 point scale. The typical SAT score for the class of 2020 was 1051. For the class of 2020, the average Math SAT score was 523. For the class of 2020, the average EBRW score was 528.
Report of the SAT score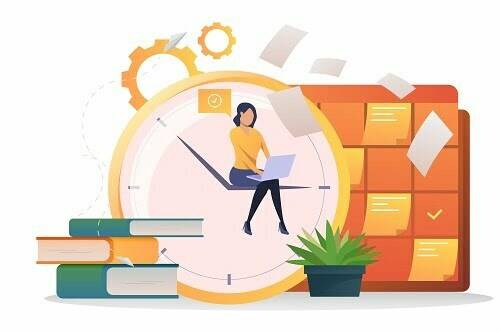 Your official College Board SAT score record will show your overall and sectional scores. When examining your application, college admissions committees will consider these test results. You will also see several cross-test scores and subscores that evaluate specific proficiencies on your SAT score report.
Test Scores
Score Range
Score Section
1 total score
400-1600
2 section average scores
2 section scores
200-800
One score each for the reading and writing, and math sections
3 test scores
10-40
Scores for reading, writing language, and math
2 cross-test scores
10-40
Scores for both the science and history/social studies analyses. Selected questions from the Reading, Writing, and Language, as well as the Math exams, are used to determine each score.
7 subscores
1-15
The scores for the following proficiencies are based on a sample of questions from the Reading, Writing, Language, and Math examinations:
● Command of Evidence
● Words in Context
● Expression of Ideas
● Standard English Conventions
● Algebra
● Problem Solving and Data Analysis
● Passport to Advanced Math
SAT percentiles
1. Nationally Representative Sample Percentile: The College Board states that this percentile compares your performance to "all US students in a specific grade, even those who don't generally take the test" for that grade.
2. Your National SAT User Percentile: Your result is compared to every SAT taker in grades 11 or 12 who plans to enroll in college. Your SAT User Percentile is more useful when understanding how competitive your SAT scores are for college admission. 1300 on the SAT is accepted by several universities.
Colleges that accept 1300 SAT score | List of top universities that accept 1300 SAT scores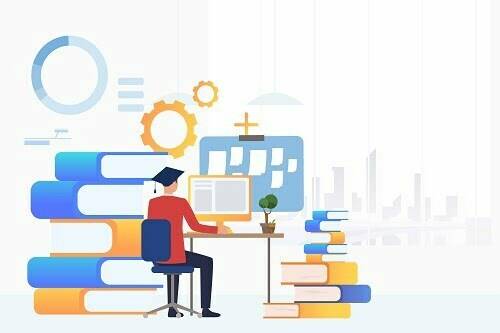 The following table lists some universities that accept 1300 SAT scores:
College/University
Average SAT score
Location
Colgate University
1390
Hamilton, New York
Davidson College
1380
Davidson, North Carolina
University of Richmond
1370
Virginia
Lehigh University
1350
Bethlehem, Pennsylvania
North Carolina University
1390
Chapel Hill, North Carolina
College of William and Mary
1400
Williamsburg, Virginia
Skidmore College
1310
Saratoga Springs, New York
University of Miami
1340
Coral Gables, Florida
Lafayette College
1350
Easton, Pennsylvania
Santa Clara University
1360
Santa Clara. California
Kenyon College
1370
Gambier, Ohio
Yeshiva University
1280
New York
University of California Los
Angeles
1420
Los Angeles, California
Southern Methodist University
1350
Dallas, Texas
Loyola Marymount University
1300
Los Angeles, California
Colleges that accept 1300 SAT score | Strategies for improving SAT scores
Here are some suggestions to help you improve your SAT exam score, regardless of whether your goal is to extend your college options or be eligible for additional scholarships-
1. Conduct research first
Examine your scorecard report if you've taken the SAT before, and calculate the proper and incorrect points you need to make up. Describe it and offer advice on how to improve your score. On the other hand, if it's your first time, take as many practice exams as you can find on the college board website.
You can use this to pinpoint your areas of weakness. Make sure to take the practice test in test settings and on time.
2. Make a study schedule
You must make a study plan to manage your time effectively and attain your goals. You must block off those times in your schedule for the course dates and a few hours each week to work on assignments and reviews to adequately prepare for the SAT exam. Make a list of the subjects you need to research and review if you prefer SAT online coaching in India, and set aside time each week to do so.
3. Study with official SAT materials
Many free study resources are accessible online and offline to help undergraduates with their SAT preparation. Many of these resources attempt to approximate the SAT's difficulty level; however, they are not always accurate.
Key takeaways
For applicants to each university, there are various minimum score criteria.
Colleges and universities establish criteria on which they base the admission of a candidate to their institution.
Research some renowned colleges that accept the 1300 SAT scores.
We hope you enjoyed reading this blog. In case of any queries, reach out to us or drop a comment below!
Like this blog? Then read: What is SAT exam and how to crack it? | Subjects, tips, & more!
FAQs
Q1. Can a score between 1300 and 1400 get you into your top-choice college?
Answer – It is acceptable to state that a score between 1300 and 1400 is sufficient to get into a suitable college after data from many students and universities were analyzed.
Q2. What courses can students who have a SAT score of 1300 apply for?
Answer – With 1300 on the SAT, students can apply to various courses, including architecture, law, economics, the arts, and many more.
Q3. How is the SAT calculated?
Answer – A 200–800 point scale is used to grade each SAT component. The total of your section scores makes up your SAT score. 1600 is the highest probable SAT score.